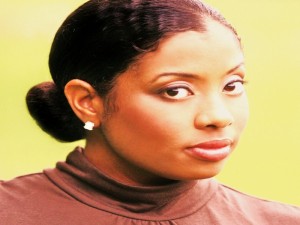 She's an actress, writer, filmmaker, global advocate and a business woman/entrepreneur.  Oh, and did I mention she is a former scientist?  Masha Dowell is NOT boring, that's for sure.  This multi-talented lady went from conducting scientific research (Identity testing, Cancer, West Nile Virus) to gaining great experience in Hollywood (Edmonds Entertainment, Simmons Lathan Media Group and Revelations Entertainment) and she's not about to stop now! Masha has an impressive global advocacy resume that spans 10 years, and she also authors two blogs: The Culturatist  and Global Black Women.  We were honored to be able to chat with Masha about her career and life.
BM: Hello Masha, thank you for this opportunity to chat. You have an interesting career path, one that started out in the sciences and then transitioned into the arts and business. What inspired such a transition?
MD: I'd first like to say thanks for the interview! I love your magazine name. To answer your question, I've wanted to be an actor since I was 13. Attended a performing arts magnet program in Drama at Tri-Cities High School in Atlanta, GA when I was younger. But that first attempt never panned out. So I went on to become a scientist. Then after 9/11, I decided to move out to LA and thought that would REALLY push me to get my dreams started. Again, nothing happened. So. fast forward to 2010. I was working as a Quality Manager and acting on the side, and one day I was just drained. I took a working vacation to the 2010 American Black Film Festival, and I prayed that when I returned, something would happen and I would be able to go after my wildest dreams. Hence, my prayers were answered and I was laid off from my scientific job. So its been a long time coming.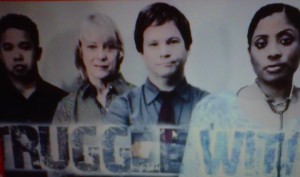 BM: I read a quote by you in your short bio that stated, "I get people. I get myself.  Let's see, I take lots of risks in life.  I succeed a lot, and I fail a lot, and I am ok with it all." How have the risks that you have taken in life shaped the person you are today?
MD: The risks that I have taken have allowed me to get to know my limits — where I suck and where I'm great! Also, during risky times I've gotten to know my character. In the areas that I thought I was strong, I was weak, and vice versa.
BM: You took part in an amazing student short video based on the tragic incident involving 49-year old Esmin Green who died on the floor of the waiting room  at Kings County Hospital in Brooklyn, NY. Tell us about what sparked this project and your role in it.
MD: Yes, this was a tragic situation that we all can learn from. The short film, was actually a student film by Director Caleb Tou of the University of North Carolina School of The Arts. Caleb is from NY, and he wanted to make a film that was inspired by these real life events. My involvement in the project came out of the blue! I was in my hometown of Winston-Salem, NC visiting, and I went on this casting site randomly and I saw the actors breakdown for this project. So I auditioned for the role of Nursing aide Easton Royal and I got the part. The director changed up the role a bit for me (changed the age of character and all, but it all worked out).
BM: Masha you are a woman on a mission…tell us about Actor's Space and your ongoing campaign. How can people contribute?
MD: Thanks for asking about my study with the actors space. I actually just  received an email from the instructor. In a nutshell, The Actors Space is an international acting workshop in Vic, Spain. Vic, is a suburb of Barcelona. I love world cinema, so I thought it would be great that I venture out and study at the workshop. Well, I started a Phase I to raise funds and I raised a little over $500 to go. Now, I am on Phase II to raise money to attend this workshop. The workshop is entitled, "Directing Actors For The Camera". Its a one week program in September, and I am raising all the funds that I can to go! If you are interested in learning more, please check out the IndieGoGo Page here: http://www.indiegogo.com/MashaInSpain2?a=180413&i=addr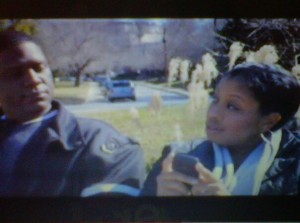 BM: You have an impressive philanthropic resume that spans 10 years. What organizations are you currently involved with? What impact has your involvement had on the communities with which you serve?
MD: Yes, I really enjoy giving back, because as a kid… so much was given to me. I mean literally, if it were not for some volunteer or free arts programs — I would not have taken ballet, or jazz, or so. Currently, I am the new Sponsorship Director for the Women in Film & TV of Atlanta. I assist the United Nations Association of Atlanta's board, and last but not least I donate personally to various causes throughout the year.
BM: What two important lessons can you share regarding your current journey and where do you see yourself one year from now?
MD: The first lesson is simply write out your dream life. No matter how unrealistic or silly it sounds. Just write it out. In this write up make sure you are serving with your gifts. We all have gifts and its up to us to discover what those gifts are. The second lesson is learn to always laugh. Laugh at it all. Good times, bad times, learn to laugh and try to find humor out of sadness. Because when you are going after your dreams… things can get a little crazy.  And one last thing to always remember… try and be kind to yourself. Have compassion for yourself, and make sure you take care of your needs. No one is responsible for your happiness but you.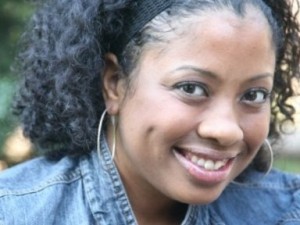 By editor-in-chief Shawn Chavis