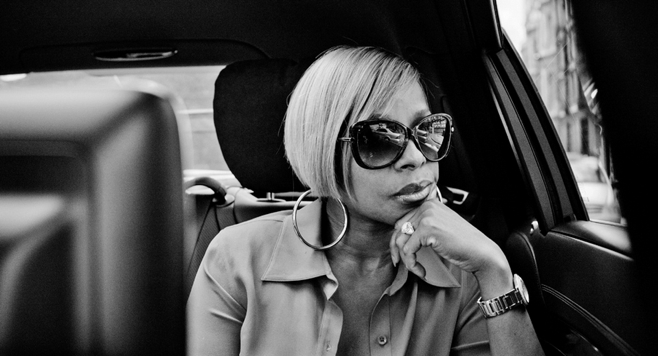 The London Sessions is Mary J. Blige's thirteenth studio album, an adventurous foray into the world of British music. It was officially released on November 24, by Capitol Records. This album is nothing short of a triumph! It has something for everyone- soul with gospel and R&B, and even some doo- wop/Blues-tinged tracks. My mother and I are tremendous fans of her music and much admire her as a person. The project first begun to take shape back in February, when Blige recorded vocals for a remix version of "F for You" (a song by British electronic duo Disclosure). The remix, was re-recorded for release as a single and became a top ten hit on the UK Dance Chart. Blige initially hoped to record an EP with them. In July 2014, Mary announced that she would move to London to experiment with a new sound. She spent a month in London recording her album in RAK studios with a bunch of young British acts, including Disclosure, Naughty Boy, Emeli Sandé and Sam Smith. Within that time span, she had twelve new songs, co-written and recorded within that one month alone. A lot of fans don't realize or appreciate the effort that it takes to create the music that we the fans hear.
Watch the video for "F for You" here http://youtu.be/n0FOPTYJPXw
The first single, "Therapy," was co-written by Sam Smith. It was made available for download on September 23 via iTunes. On September 22, Blige debuted second single "Whole Damn Year" on Power 105's The Breakfast Club. The song debuted on the Billboard Hot R&B/Hip-Hop Airplay chart at number 27, and Adult R&B Songs chart at number 15. "Right Now" was released as the albums lead single in the United Kingdom on October 27. The official music video premiered on Blige's VEVO account a few days prior to Halloween. The album has been getting many positive and favorable reviews, some of the best of her career as a matter of fact. On December 3, Blige held a record release party with a private show at the iHeartRadio Theater in New York.
Watch the video for "Right Now" here http://youtu.be/_Hajlc-pGQg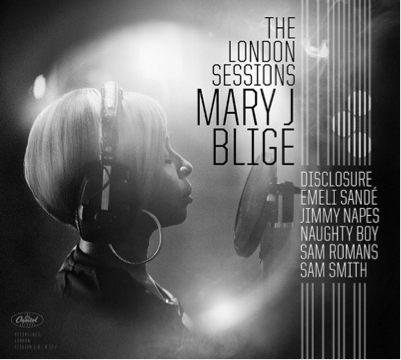 The London Sessions Complete Tracklist:
1. "Therapy"
2. "Doubt"
3. "Not Loving You"
4. "When You're Gone"
5. "Right Now"
6. "My Loving"
7. "Long Hard Look"
8. "Whole Damn Year"
9. "Nobody But You"
10. "Pick Me Up"
11. "Follow"
12. "Worth My Time"
by Farren Washington