By Nicollette Samuels
Turkey day has come and gone, which means that Christmas is right around the corner. This is also the time when the "Christmas Queen" herself, Mariah Carey, awakes from her slumber to grace us with her Christmas spirit; and this time she did not come empty-handed.
To celebrate her favorite time of the year, the five-time Grammy winner has partnered with bath and body brand Find Your Happy Place to remind everyone to take a moment of self-care amid the hectic holiday festivities with a relaxing bath using the brand's new limited-edition holiday collections.
Find Your Happy Place has created three holiday collections all with unique scents and inspired by various places.
The Winter Wonderland Collection is inspired by Shanice, Oklahoma and its scent has notes of crushed candy cane, sugared snow, mistletoe, and balsam fir. The aroma is meant to transport you to an enchanted headspace.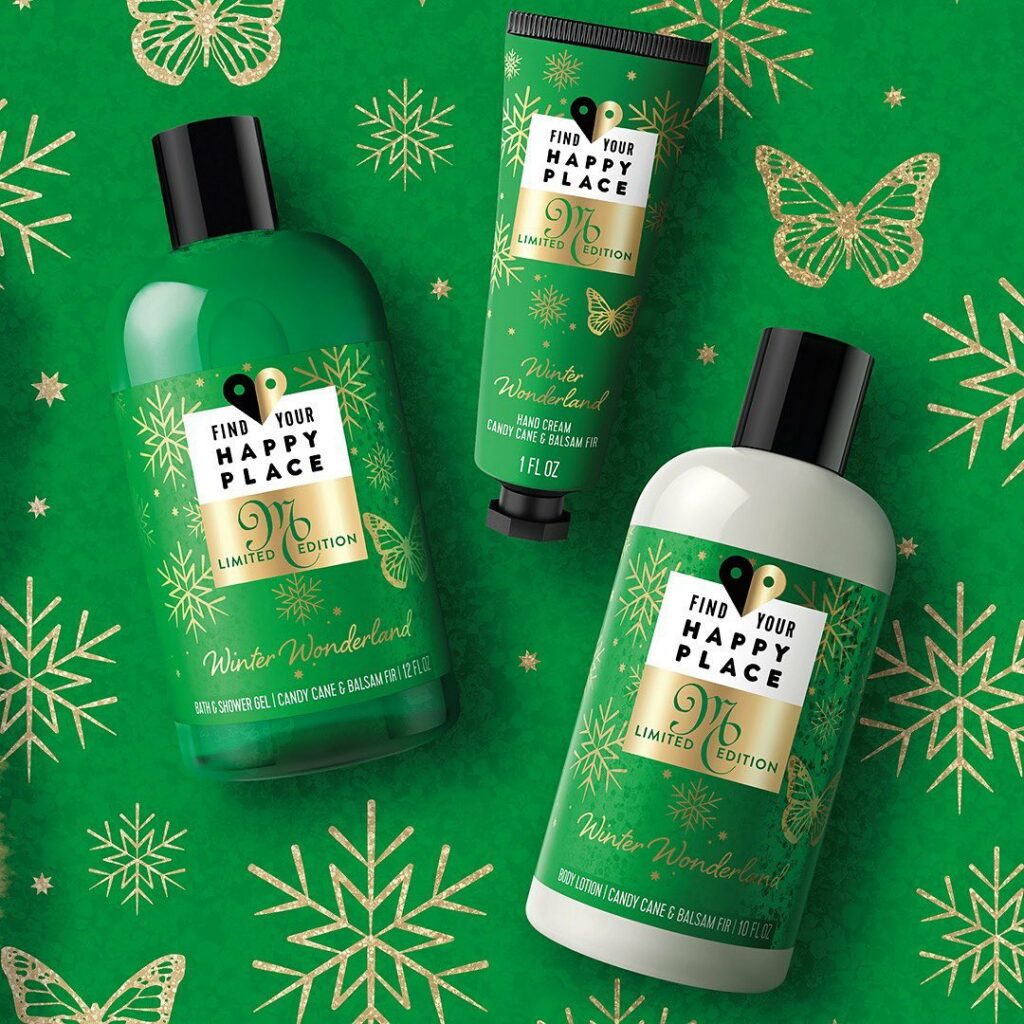 The Home For The Holidays Collection takes inspiration from Diane, Texas and creates a joyful atmosphere with aromatic scents of nutmeg, pumpkin puree, spiced chai, and sweet cream.
Both Winter Wonderland and Home For The Holidays collections include a scented candle, bath & shower gel, body lotion, foaming handwash, hand cream, and foaming bath bomb.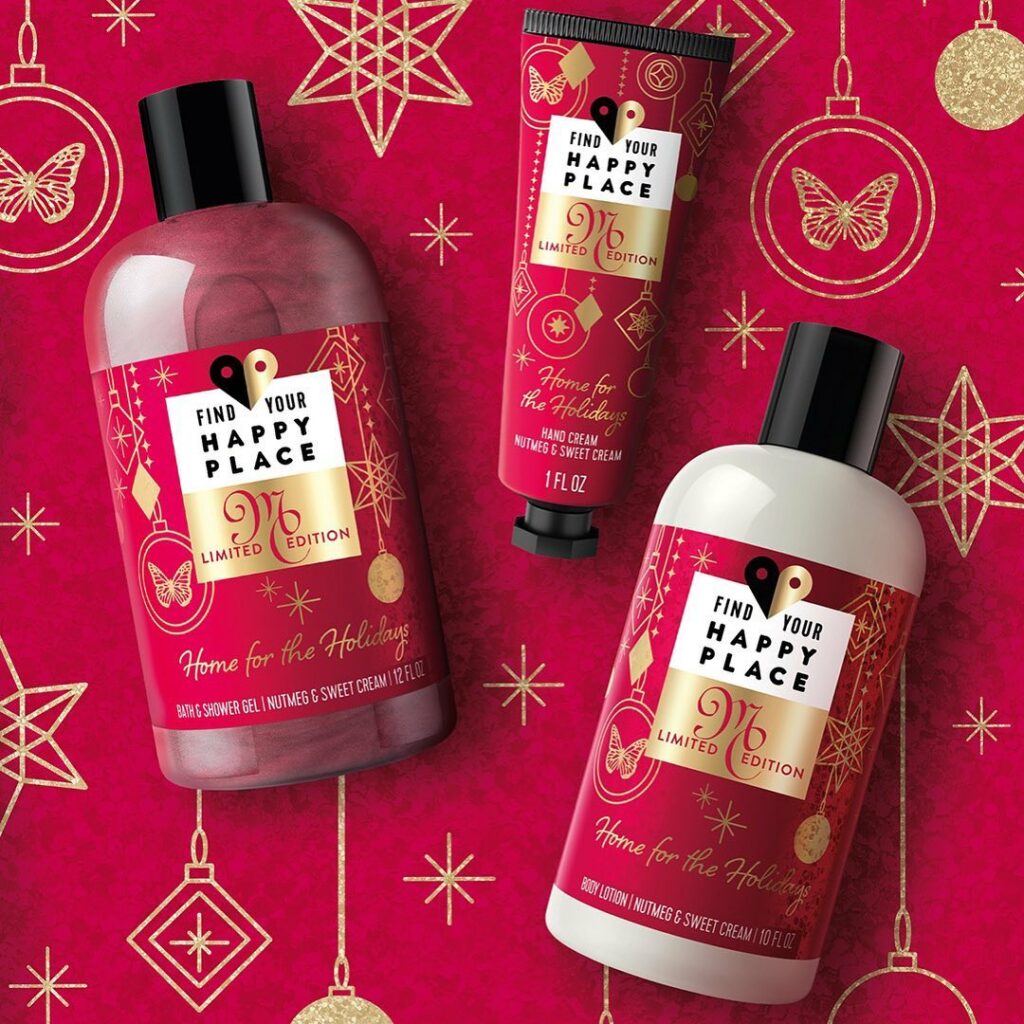 The Cozy In Cashmere Collection is inspired by Aiyana, Utah and wants to create a snug and cozy headspace as one breathes in notes of warm vanilla, whipped cream, sandalwood, and cashmere musk. This collection includes a scented candle, bath & shower gel, body lotion, foaming hand wash, hand cream, and fine fragrance mist.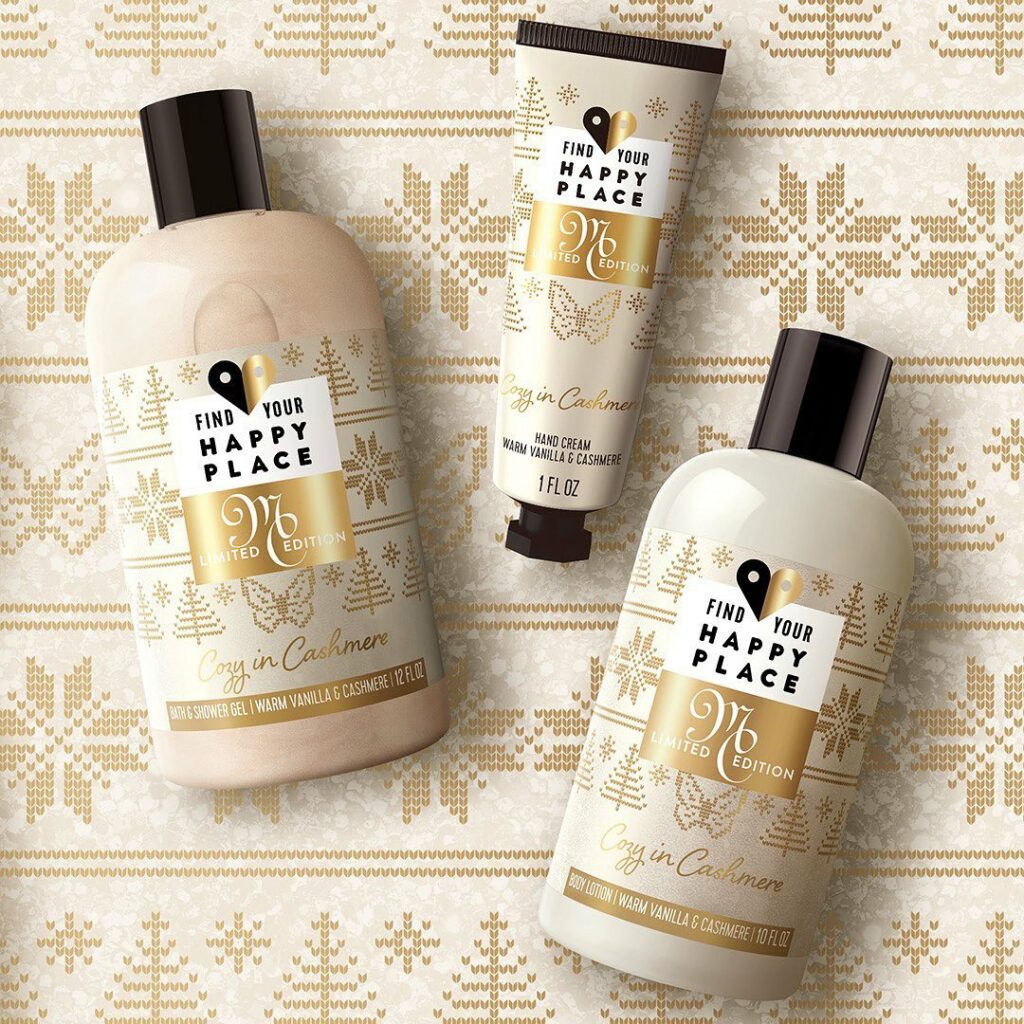 All Find Your Happy Place cleansing products are formulated without sulfates and parabens, and their bath and body products contain a 3x blend of shea butter, cocoa butter, and vitamin E.
This is a Walmart exclusive collection with prices ranging from $3.47 to $9.97.
Give yourself and your body some love this holiday season by drawing up a bubble bath, lighting a candle, and having "All I Want For Christmas Is You" queued up to get into that jolly spirit this year.