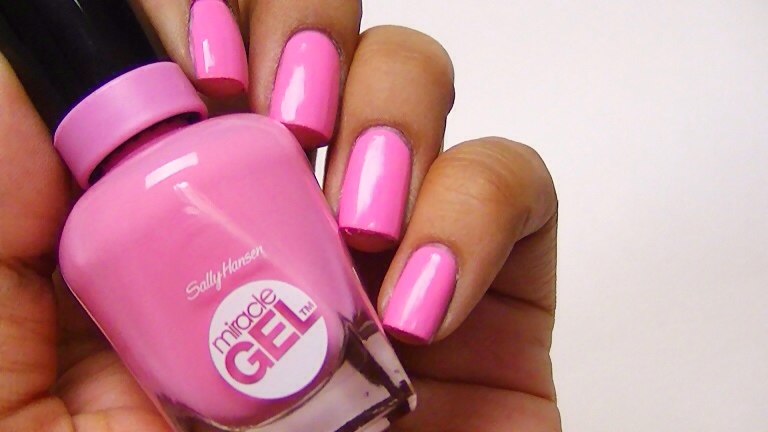 When the idea of gel nails first hit the market I wanted to try every kit by every brand. They all promise to have long wearing, no chip, and high shine polish for a week or more. Although that's great marketing and advertising, realistically I knew that had to be impossible. As someone who washes their hands numerous times a day, bathes at least twice a day, and oh, sticks my hands into dish water several times, if there was any polish that can with stand all of that I needed it ASAP!
After much trial and error, Sally Hansen has given us the opportunity to achieve a high gloss gel-like manicure for half the price of a nail salon. The polishes come in a whopping 45 shades that will allow you to play up any outfit or match any mood you may be in. With two steps you can achieve a long wearing manicure. Whether you're someone who's simple and likes one color manis and pedis, or a chic woman who shows her artistic side with nail art, Sally Hansen has endless possibilities. Along with the two step gel nail system you can incorporate her nail art pen, stickers, and any other accessories in her line to show personality.
For the fall this is one of my must haves. Achieving a great mani without needing an LED light, less than $20, and a playground of opportunities is a win win.
by Rosalyn Robinson