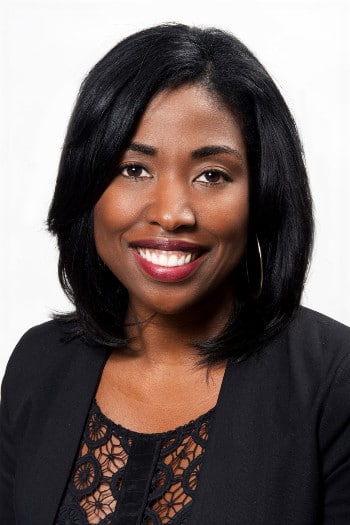 LIM College, which is located in New York City and focused exclusively on the study of business and fashion, has announced that Shawn R. Outler, Executive Vice President, Licensed Businesses, Food Services and Multicultural Initiatives for Macy's, Inc. will deliver the keynote address at the College's 79th Commencement exercises on May 24, 2018 at 8 pm at Carnegie Hall in Manhattan.
Ms. Outler, who is a member of LIM College's Fashion Industry Advisory Board and Co-President of the Black Retail Action Group (BRAG), will also receive the College's Distinguished Achievement Award and an honorary Doctor of Commercial Science degree at the ceremony.
In her current role, Ms. Outler oversees Macy's licensed partner businesses, including Louis Vuitton, Finish Line and LensCrafters. She also leads the Food Services group, which is responsible for creating and operating destinations such as Starbucks and Taste Bar Cafes, as well as gourmet food statements, such as Stonewall Kitchen and Macy's Candy Kitchen. In addition, Ms. Outler oversees multicultural business development and The Workshop at Macy's. The Workshop at Macy's is an exclusive retail vendor development and mentorship program for minority and women business owners that Ms. Outler authored, and which has become a benchmark for retail supplier diversity.
In September 2014, Ms. Outler was named a Chancellor Citation recipient by Syracuse University for "Distinction in Retailing and Multicultural Development." Ms. Outler has been the Co-President of the Black Retail Action Group (BRAG) since 2014, where she was honored in 2009 with The Power of Excellence Award.
Ms. Outler has been an active member of LIM College's Fashion Industry Advisory Board since 2012. Throughout this time, she has supported the College in many ways, including by hiring LIM College interns and graduates, participating in panel discussions, and serving as a guest speaker and lecturer — while continually providing curricular advice to assist the College in identifying emerging areas of study.
Says LIM College President Elizabeth S. Marcuse, "In addition to being a true role model for our students, Shawn Outler has also actively supported them on a multitude of fronts throughout the years. Her commitment to developing the next generation of fashion's business leaders is admirable. We are excited to have her as our Commencement speaker."
About LIM College
Founded in 1939, LIM College educates students for success in the global business of fashion and its many related industries. As a pioneer in experiential education, LIM College fosters a unique connection between real-world experience and academic study in business principles, offering master's, bachelor's and associate degree programs. LIM College is located in four buildings in Manhattan — the nation's fashion and business capital — giving students vast opportunities for hands-on experience and professional development. Alumni have gone on to excel at top companies, including Refinery 29, Harper's Bazaar, Barneys New York, Chanel, and Neiman Marcus.