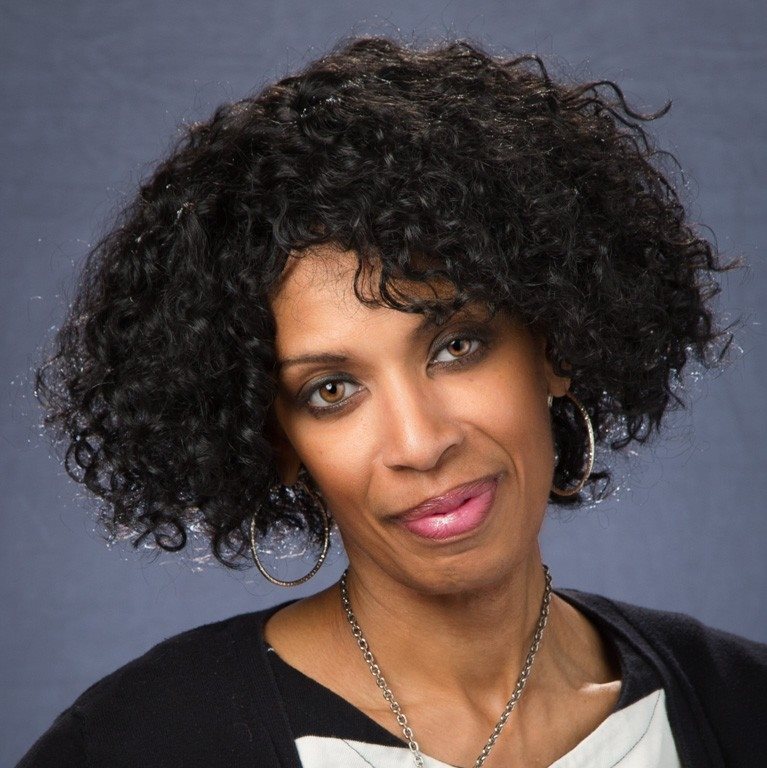 Screenwriter, producer, and entertainment industry CEO Apral Smith is a bona fide dynamic woman. She earned a B.S. degree from Coppin State University in English (with a Concentration in Broadcast Production and Technologies). She also studied Scriptwriting at Johns Hopkins University. Her company, Love Star Entertainment, LLC specializes in independent movie production serving the Maryland, D.C., Virginia and Delaware metro areas. They offer a wide range of services including, but not limited to: lighting, script writing, cinematography, editing and more. After years of hard work, Apral, and business associate Antonio Jefferson, have turned their dreams into reality. She is the writer and creator of the new feature length film, "Dead Secrets" (now available on Amazon). She has also written, edited, directed and produced several other short feature films. We talked to Apral about everything from her best and worst business decisions to what is missing in entertainment today.
BM: What do you think is the most significant barrier to female leadership?
Apral Smith: I believe that the biggest barrier is the belief that women leaders are bossy and not just leaders. Unfortunately, some people do not like to take direction from women. They feel that taking direction from women puts them at a lower standing than if they were getting those same exact directions from a man.
BM: What is the best and the worst business decision that you've ever made?
AS: Oh that's easy, starting my own business. Deciding to invest in myself was probably the best business decision I've ever made. The worst business decision that I've made was thinking that I could do it all. Right now, I'm writing two full-feature films, producing an hour-long drama, and working on a trailer for another full feature. Trying to juggle all of that, handle the marketing, keeping the website updated, and managing the company social media accounts was too much. Eventually, I realized I was in over my head and hired the extra help that I needed.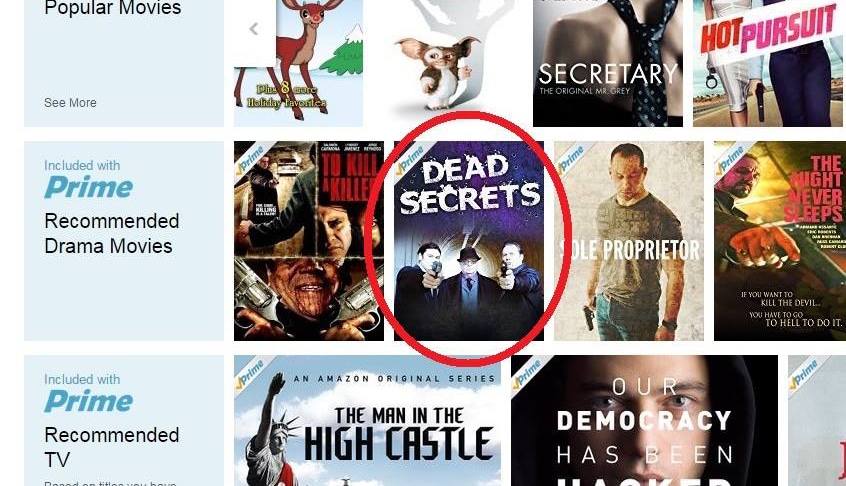 BM: After all of this success that you've had, what do you struggle with now?
AS: My biggest struggle has been figuring out how to get my films out there in the mainstream and to get them seen, so that we can get the funding to produce the films that I have written. Currently, I have two films on Amazon. The first film, is called "Purpose." The second film that's now streaming is called "Dead Secrets." I have other films in the works, but producing and marketing them takes money. From my experience, it is very difficult to get independent films out into the public eye (whether it's on Amazon, HBO or CBS). Especially films that aren't horror films. They seem to pick up cult followings, and get out there easier than dramas or romantic comedies, which are the kind of films that I produce.
BM: What have you learned about leadership, entrepreneurship, and mentoring others?
AS: I have taken under my wing other filmmakers and people who just generally want to start a business. Recently, we've let high school students come on set and help out. They've helped with sound and lighting, even for my first short film that was only eight minutes. I've also invited relatives (who wanted careers in the business) to come to the movie studio and sit in on creative sessions. I'm also eager to share my writing software with anyone who needs it and have spoken to some public health students with the assistance of one of our entertainment education instructors.
BM: What woman inspires you and why?
AS: Shonda Rhimes definitely inspires me. I would love to be a fly on the wall during any project that Shonda Rhimes does. The fact that she has created and produced several number one shows and is basically given carte blanche with ABC to produce whatever she wants is amazing. The woman is a Hollywood powerhouse; she's created stars and has expanded her brand to an astonishing level. People are imitating her style and trying to be Shonda Rhimes because they see what success she's had from her style of writing and sense of story development. So definitely, Shonda Rhimes is who I admire the most.
BM: Do you think that women feel intimidated when it comes to the business world (more in particular, entertainment)?
AS: I would say like most businesses, this is probably a male-dominated field. It's with networks like OWN and shows like "Queen Sugar" that the industry is broadening its view and scope. Nowadays, the industry is more accepting of women and the things that we have to offer.
BM: What are your current and upcoming projects?
AS: I am in the process of writing two full-feature films. One is called "Sweet Sorrow." It is about a man whose wife has an accident, how he deals with the aftermath, and how it changes his life. The other film that I'm currently writing is called "Three Hearts." It's about three men (and their best friends) who make a bet with each other that they have to date the first woman they meet when they wake up in the morning. The goal is to make that woman fall in love with them, but they can't reciprocate those feelings. I'm also producing and currently shopping a one-hour drama called "Kidnapped." If I had to compare it to something, it would be "Law & Order: SVU." As of now, we've produced a pilot episode and currently shopping that around to get funding to produce the other ten episodes. So those are the three things that are at the top of our list right now.
BM: What do you feel is missing in entertainment today?
AS: I feel like what's missing is an honest viewpoint of what it means to be a woman of color. I think that for too long, our roles have been written by people other than us. They don't know what it really means to show our strengths, innovation and creativity (or how we put family above all else, and the sacrifices that we've made throughout history). Another thing I want to address is that I've been doing research on my family tree. It's incredibly exciting, because I've traced my family back to the 1840's. It's very unique, I believe, that I've traced our roots back that far, and we're only in Maryland. I can't find anything outside of Maryland. That's from the Eastern Shore to other parts of Maryland, mostly Baltimore. So one of my goals is to get stories to go with those names and dates, so that I can write a movie script about my family history and show the strength of the women who've come before me.
BM: How have things changed since you first got into the entertainment industry?
AS: I've seen more women getting a chance to make a name for themselves. And I think that this is the prime time with women like Shonda Rhimes and Ava DuVernay, that we are beginning to be recognized as having the ability to write and bring stories to life that more than women of color care about.
BM: When you get angry at a movie, what sets you off? Are there common qualities in cinema today that you dislike? Is there something that you try to purposely avoid, or rebel against in your own work?
AS: I refuse to do a film that's all one race. The world that we live in is all-encompassing of every race, every color; men and women. So it would be hard for me to write a film that doesn't include reality. And reality for me is a little bit of everything.
BM: Where do you see yourself in five to ten years? And do you have any long-term goals?
AS: My long-term goal is to be recognized on the same level as a Shonda Rhimes or Ava DuVernay. I would love to have a blockbuster show (or movie) that would be synonymous with my name or Love Star Entertainment.
By Farren Washington