by Shawn Stuldivant, Editor in Chief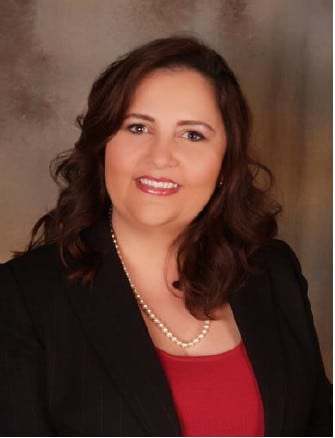 With a new fiscal year in place, minority owned businesses have an excellent opportunity to kick off their bidding efforts for federal government contracting opportunities. According to the latest trends in Federal Contracting for Small Businesses report by American Express OPEN, minority owned businesses invest 6% significantly more in time and money than their Caucasian business owner counterparts into seeking federal contracting opportunities. I had the pleasure of speaking about this with minority-owned business owner, Lourdes Martin-Rosa (pictured left), who is also an American Express OPEN Advisor for Government Contracting. Lourdes shared some significant insight with me about the foundations of her success as an entrepreneur, and what it takes to get your business "contract-ready" for government contract success.
Lourdes Martin-Rosa's background
A Miami, Florida native, Lourdes was born to immigrant parents. As a young student in an inner-city school system, Lourdes didn't allow her environment to prevent her from striving towards success or being proactive. Even as early as high school she had an entrepreneurial spirit. "I think that I've always been an entrepreneur," she shares. "I've participated in different clubs, tried generating funds for different activities and even sold pots and pans while in high school." With Lourdes' drive, it's no surprise that the Miami Herald enrolled her in a college management recruitment program where she received free tuition for college.
Lourdes went on to college and received her degree in Business Administration with a minor in Marketing. Following college, she went on to successfully work in the advertising industry for 6 or 7 years where she received numerous awards. And because of her strong desire to help customers with their goals and initiatives, she was able to launch different initiatives (during non-computer days) to help a shopping center improve their community advertising by introducing shopping center pages.
The opportunity for Lourdes to get into government contracting came about because she was hired by the US Chamber of Commerce as a US Commercial Rep to launch an initiative to help Hispanic businesses realize their potential in government contracting. She traveled across the nation to speak on this, sharing the Small Business Administration's programs and resources that many businesses were not aware of. Because of her success, she launched Government Business Solutions in 2003 with the goal of increasing awareness and outreach to small businesses on the importance of growing their businesses in the federal sector. As a certified firm with government contracts. GBS has offices in both Florida and Washington DC. "Many businesses have asked me to help them with the paperwork and different processes on how to obtain small business certification to work with the federal government," Lourdes shares.
In 2008, a PR rep with American Express saw the value in the training that GBS was offering and as a result, GBS was presented with the opportunity to launch the American Express OPEN for government contracting program in 2009. It was first named Victory in Procurement, then in 2011 the named was changed to Open for Government Contracting Program, allowing GBS to connect to thousands of small businesses by utilizing the American Express brand. In 2016 GBS was able to connect a little over 11,000 businesses resulting in $593 million dollars in contract awards.
GBS and its role in Government Contracting
Through the AMEX Advisor Program, Lourdes' company (GBS) hosts several conferences throughout the nation while providing matchmaking via free events between small businesses and government organizations that are seeking to do business with small businesses. This relationship between government and small business is also known as government contracting. Government contracting is when the various agencies of the federal government are mandated by law to allocate a certain percentage of their acquisitions to small businesses to ensure that small businesses get their fair share of work with the federal government. For example, 23% of prime contracts are to be allotted to small businesses- of that, 5% of prime contracts and subcontracts goes to small disadvantaged businesses, another 5% of prime contracts and subcontracts goes to women owned businesses, 3% of prime contracts and subcontracts goes to service disabled vets' small businesses and 3% of prime contracts and subcontracts goes to HUBZones (most impoverished areas).
The amount of government contracting opportunities can be quite overwhelming, so GBS teaches businesses to narrow down their targets to about 4 different agencies that they want to do business with and become a problem solver for those targets. In addition, businesses are taught to incorporate their missions and goals into the business owners' core competencies to deliver on the requirements the government agency has.
Tips for getting your small business contract-ready
According to Lourdes, the process of marketing to and landing a contract with the federal government can take as long as 18 months, so your business must be financially stable and in a position of strength to convince government buyers that your business would be a viable partner in helping them achieve their goals. Here's a few suggestions she provides on making sure the framework of your company is already prepared to do business with the federal government:
Make sure your business is registered with the federal government's

System for Award Management (SAM)

, the primary database of vendors doing business with the federal government. It's a bit daunting and can be a long process to register your business in SAM but once you've properly registered, your set. One of the biggest mistakes that businesses tend to make is not registering their business properly in the dynamics small business search profile pages. A lot of businesses also tend to miss the whole section on SAM that is dedicated to small businesses, so be sure to pay close attention while registering.
Make sure your business has an established accounting system to ensure you are billing properly. Having an acceptable accounting system will be a requirement by the federal government in most cases.
Familiarize yourself with selling to the federal government and what they buy, then become a savvy marketer by creating marketing collateral for your business that is geared towards the agency's mission and goals.
know how to utilize all the SBAs resources to its maximum capacity.
Overall, business owners need a lot of patience, perseverance, and the desire to help an agency fulfill their mission and goals. Prior to the end of 2017 Congress already began the funding and initiatives process for this year, so it's actually a great time to get your business contract-ready. "All you need is to be a small business wanting to step into the tough process of becoming a government contractor," says Lourdes.
Additional Resources:
https://www.americanexpress.com/us/small-business/openforum/keywords/government-contracting/