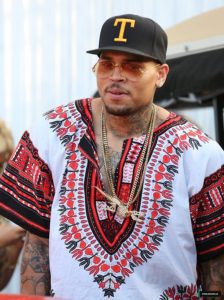 With the change in weather comes a change in fashion and makeup. Fall fashion is in full swing as the last days of summer wind down. It's time to pack away the shorts and tank tops and pull out the jeans and sweaters. But don't panic because there are some affordable trendy looks to anticipate.
The Afrocentric look is making a huge splash this season. Big on the shelves are Dashiki styled shirts and dresses. This look displays a bold color pattern and straight cuts. The designs are in African tribal patterns.
This look can be seen on celebrities such as Chris Brown and Beyonce. However, stores like H&M and Target make this style available for the average working person.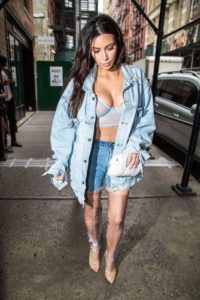 Thigh high boots, as would be expected, are still in. So, it is safe to pull out the pair from last season. A new twist that's being seen this season is clear shoes. Kim Kardashian debuted Yeezy Season 4 shoes that were entirely clear thigh high boots. She was photographed recently wearing them and the fashion sites went crazy. Whether they are leather, suede or even clear, pair thigh high boots with jeans or a dress and this look is guaranteed to slay.
Denim on denim, while not as easy to pull off, is very trendy this fall as well. Varying the color of denim is what is often seen but is definitely not a must. When wearing the same color denim breaking up the color block with a statement belt is always a good look. If mixing and matching denims style experts recommend wearing the lighter denim on top and the darker denim on the bottom.
Nordstrom Rack has a great selection of quality jeans at reasonable prices. Sometimes it is best to invest in high quality jeans so they last.
Fur was hot on the market last season and still is. Fur is expensive, but faux fur can be a great alternative. Fur vests are a great way to accessorize an outfit. A simple white t-shirt and jeans go great with a fur vest. Michael Kors' fall line unveils a series of faux fur coats in fun colors such as hot pink and floral prints.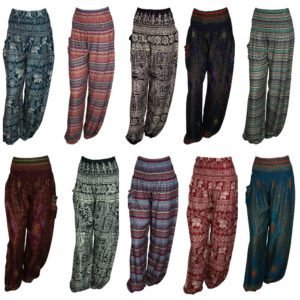 Bold patterns make a statement, so don't be afraid to go for it.  Loose bohemian style pants with bold boho patterns are everywhere. These pants are super comfortable and appropriate for multiple anything from the office to nightlife. These style pants can be found almost anywhere from Forever 21 to Macys.
With fall fashion, also comes fall makeup. Bold dark lips are always a great look for fall. Nudes and browns have also been seen everywhere this season. Matte lipgloss has been all the rage with its effortless application and all day longevity. Gold and brown toned eyeshadows look great in fall and go well with darker skin tones.
It is safe to pull out a lot of pieces from last season. Just add a few of the new statement looks of this season and be dressed to kill.
By Ashley Martin