by Osundara Mayuri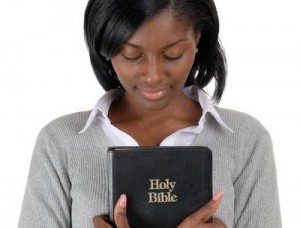 I remember as a young woman living in Ohio and going to a large department store for the first time. I was terrified, but I did it anyway. I pushed through my discomfort. This was a time prior to the civil rights movement in America and many people in our communities were obviously racist in their words and actions. I had fears about how I would be treated. I did not want to be put down, ignored or rejected, etc.
Today, we don't have to think twice about going into a big department store. In fact, the owners eagerly await our consumer dollars and many of us work in these stores. We can thank those who were on the front lines of the civil rights movement who pushed past their comfort levels, many to the point of giving their lives, so that we all could experience a higher level of freedom and comfort.
Although times have changed, many people still have areas in their lives where they feel shy, or hesitant to move ahead.  Something is holding them back and making them feel incapable. Perhaps it is a fear of rejection or failure; a fear of moving out of the familiar and stepping into the unknown. Throughout the years, I have found that if I just take the first step in any new endeavor it gets better and I am more confident. It may take some spiritual preparation, (a foundation to stand on), a prayer, making some contact, like a call or appointment with someone new who may be able to assist. I may not see my way clearly at first, but as I step forward the way opens and things are revealed to me as I am ready to receive. I have seen that I am not the one in control. It is really a willingness to step forward past my comfort level by letting go (of fear) and let God.
When we pray, we are really calling on God to have His way with us. I pray for a vision and provision that lines up with the will God has for my life. Doors open when inner preparation is made and the heart is willing to be guided.
If it is His will He will open doors I can not open for myself. Some doors can open that I may not have considered before, but introduce a way that is in line with my true calling and freedom. Will you choose to live out your calling or stay in bondage to your fears?
Jesus knew His calling, that He had to bear the cross. He fell on His face, and prayed, saying, "O My Father, if it is possible, let this cup pass from Me; nevertheless, not as I will, but as you will."(Math. 26:39). He had discomfort, yet pushed past that temporary discomfort for the greater good, the greater blessing of being able to break the bondage of sin that kept mankind from full manifestation, liberty and fellowship with God. He voluntarily paid the price to live out his calling. Jesus is our example of moving beyond one's comfort level to a reality more meaningful and satisfying than one could ever imagine.
"Who has saved us and called us with a holy calling, not according to our works, but according to His own purpose and grace which was given to us in Christ Jesus before time began…" (2 Tim.1:10)