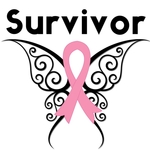 My Beloved Daughter,
I am near so do not be anxious or worry about anything. Continue to pray and present your requests to me, your God and I will shower you with my peace that exceeds all understanding (Philippians 4:5-7). I know that you have called upon me and I will save you (Psalm 55:16) for every evening, morning and noon day that you have called, I have heard your voice, for my ear is forever to the righteous (Psalms 55:17, 34:17), so cast your burden upon me and I will sustain you, for My grace is sufficient for you and it is through your weakness that My strength is revealed (Psalm 55:22).
Many are the afflictions of the righteous; but I will deliver you out of them all (Psalm 34:19) for I have already taken your infirmities and carried your disease and bore your sickness (Matthew 8:17). I have suffered, died and was buried for you so that you might have healing and it is by My stripes that you are healed (1 Peter 2:24).
My child, I have not given you a spirit of fear, but of power and sound mind (2 Timothy 1:7) so fear not, for I am with you; be not dismayed, for I am your God. I will strengthen you, yes, I will help you, I will uphold you with My righteous hand (Isaiah 41:10). I have heard your prayer, I have seen your tears; surely I will heal you (2 Kings 20:5). Have faith in My words for they are living and active. Sharper than any double-edged sword (Hebrew 4:12) and they will not return to me empty but will accomplish what I desire and achieve the purpose for which I sent them (Isaiah 55:11).
I am the same God yesterday, today and forever. The same God that has blessed your womb; the same God that holds up the moon, the stars and the sun; the same God that has raised himself from the dead (John 10:1-18) surely I am bigger than cancer.  I am GOD and these are My words. I have heard your prayer, I have seen your tears surely I will heal you (2 Kings 20:5).
Love,
Your Heavenly Father, Jehovah Rophe, The Lord that Heals
P.S.  Always REMEMBER that the WORD of GOD gives LIFE.
Phaedra T. Anderson