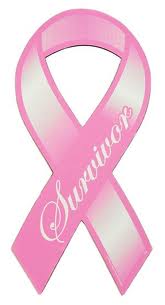 Beloved,
You are my child (Romans 8:16) and before I formed you in the womb I knew you; before you were born I set you apart; (Jeremiah 1:4-5).  I wove you together in the depths of the earth and my eyes saw your unformed body (Psalm 139:13-16) and your frame was not hidden from me when I made you in the secret place (Psalm 139:13-16) and numbered every hair on your head (Matthew 10:30).  I have been your provider, Jehovah Jireh since you were in your mother's womb providing you with nutrients from the umbilical cord.
I have upheld you since you were conceived, and have carried you since your birth. Even to your old age and gray hairs I am He, I am He who will sustain you.  (Isaiah 46:3-4) Therefore do not worry about tomorrow, for tomorrow will worry about itself (Mark 6:33).  Do not be anxious about anything (Phillipians 4:6) for I am your heavenly Father and I know what you have need of (Matthew 6:28-32). Just continue to seek after me and my kingdom first and all things will be added unto you (Matthew 6:28).
My precious daughter, you are the light of this world (Matthew 5:14), an heir to the blessing of Abraham (Galations 3:13-14) and you will be blessed coming in and coming out (Deuteronomy 28:12); you will be above only and not beneath (Deuteronomy 28:13) because you are the righteousness of God in Christ (1 Corinthians 3:9).
I have made you and I will carry you; I will sustain you and I will rescue you (Isaiah 46:4) for I am the Lord, thy God and you are mine, the sheep of my pasture (Psalm 100:3) and I am your shepherd and you shall not want (Psalm 23) for I will meet your every need (Philippians 4:19).
Love Always,
Your Father, Jehovah Jireh (God Your Provider)
P.S.  HEALING IS THE CHILDREN'S BREAD
~ Phaedra T. Anderson