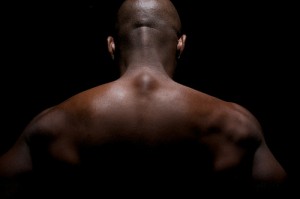 What is a healthy intimate relationship? Women often make choices for mating based on looks. But, it's not just his anatomy that qualifies a male as a mate. As time goes on, women put righteousness and maturity over looks. They want to be able to trust and have honest communication, as well as share quality times of undivided attention. It is also hard for a woman to be submissive if a man is not providing, unstable and irresponsible.
In terms of biblical understanding, the man is the head of the woman in marital relationships. This is only possible when God is the head of the man, meaning that he is a man of righteousness and wisdom, evidenced in all of his actions and attitudes.
His purpose for intimacy is to become as one with his woman and move forward into their destiny and full manifestation and to celebrate each other.
"Train up a child in the way he should go, and when he is oldhe will not depart from it."(Prov. 22:6)
How does a male become a righteous man? Who are raising the males into manhood in a society where so many young males are in households headed by women?  Many males use the excuse that they had no father in the house causing them to be inadequate in relationships with women. However, that is no excuse because if you recognize that you are lacking in an area, you seek answers or you seek the proper role models and healthy associates.  If  the biological parent (male and/or female) is present in the home, but not setting the correct example, how does a child find the way he should go?
At the age of 12, my son had picked up instruction from other males that he should not be a momma's boy and that to prove it, he should stay out in the streets as long as he wanted. A seed of rebellion had been planted in him. He could now proceed to think he could take charge and overrule the woman who gave birth and nurtured him. He was informed that he should also keep secrets. Is this the type of manhood training we want for our sons?
If there is no man in the house for whatever reason, the mother is in control.  Still, it is a righteous authority based on doing what is right in the eyes of God and not on erroneous interpretation of His word.  A mother cannot feed her children righteousness (the word of God) and carry on unrighteous decisions, behavior, relationships and attitudes. Children are learning by example. A male child is seeing how he should relate to females by how the mother allows other males to relate to her.  Mothers are up against the world of the flesh (ways that are against God). It is a battle to take control of the mind of  the male child and the world daily feeds him images of enticement and promise.  How do you keep a male child out of bondage to the flesh?
Noel Jones, in his book entitled "The Battle for the Mind" states that once a male accepts the world's thoughts and puts them into practice, it becomes the character and core of who he is. He is giving someone else control of his mind and destiny. He is adapting the mannerisms of his enemy (things that block his destiny) and is no longer an original, but a copy.  "So, if you are not in control of your own mind, you are being controlled-according to the definition of conformed-by something or someone else. That means you are living a masquerade; you have picked up and copied the world's mannerisms, speech, expressions, and style.  In essence, the other persons' habits, attitude, and disposition have become imbedded in your mind. You have been conformed to the world's behaviors and standards."(P.91)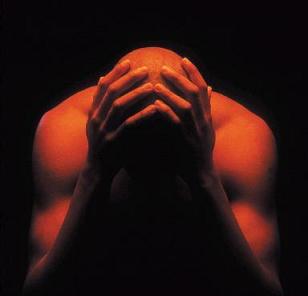 "For as he thinks in his heart, so is he" (Prov. 23:7)
Spoiling of males takes place when women and females show unmerited favor (gifts, sex, money, attention) on the males who have not matured.  Does it weaken or strengthen them?  Women need to think about this. It is difficult for males to be righteous or have high standards of morality if so many women are tempting them into unrighteous intimacy due to their own low self esteem, low expectations or selfish needs. The male learns that he does not have to value you and he conforms to your low expectations of him.
In the movie "Avatar" an immature male was assigned to a woman who had mastered herself; a woman who was emotionally and spiritually mature and so able to initiate him into manhood.  Maturity meant to be "born again" into a spiritual experience of life.
The male had to master his body and his mind.  He had to know about spirituality, a power greater than himself and how to live in harmony with nature and the other people in society. He had to understand his purpose in the society and how to properly bond.
His power devolution came through a woman and when he finished his training and passed the test for manhood, he could then have the privilege of picking a mate and having intimacy. His woman did not have to question his manhood. She knew without a doubt that he was qualified and he had confidence in her also. He had taken the time to know her mind, her heart and her capabilities before he considered touching her intimately. Their bonding was based on a real understanding of each other and their purpose in society and not on a superficial attraction/illusion that can wear off, tear people apart and wound hearts.
Females suffer a lot of disappointments and hardships in a society that doesn't have a strong foundation for relationships, leaving too much room for abusive and oppressive situations. A man does not have the divine right to do what ever he wants or to take control of the home just because he is a male. The authority is a righteous authority.
Manhood is not the false confidence that comes from thinking your authority comes from your anatomy. True authority comes from walking in holiness. A man walking in holiness is naturally attractive.
In our world the foundation for successful relationships is the word of God when applied appropriately. When not taught the word, males are left to their own worldly perceptions.  When the foundation is weak, relationships don't always support the true joy and true needs of both partners. And certainly not, the full manifestation of the person! We need to lift up our standards. How do we train up a male child in the way he should go?
Let's hear from you! Let's talk about men!
"When I was a child, I spoke as a child, I understood as a child, I thought as a child: but when I became a man, I put away childish things." (1 Cor. 13:11)
"We should no longer be children, tossed to and fro and carried about with every wind of doctrine, by the trickery of men, in the cunning craftiness of deceitful plotting, but, speaking the truth in love, may grow up in all things into Him who is the head-Christ."
(Ephesians 4:14-15)
Copyright 2012 by Osundara Mayuri – Author, The Book Of Mayuri: Why We Can't Have Peace and How We Can Have Peace -Westbow Press, 2010. All rights reserved. Unless otherwise indicated. Scripture taken from the New King James Version. Copyright 1982 by Thomas Nelson, Inc. Used by permission.  All rights reserved.
Contact:Â  veranolarue@earthlink.net