by Jo Jo Harder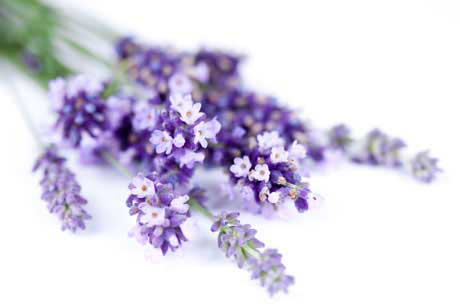 Lavender is the best known of all fragrant herbs and it has been loved and treasured for many centuries. It is a member of the mint family, which is known for their strong and pleasant aroma. The Romans and North Africans used lavender to scent public baths and as a disinfectant. It was brought to England by the Romans during the 19th century, and the streets of London were filled with people selling lavender nosegays.
This intoxicatingly scented botanical is prized for its calming effect, but its benefits extend beyond relaxation. It is used in everything from perfume, to medicines, beauty products, and gourmet cooking. Its name derives from the Latin word "lavare," to wash, indicating its use in baths and for laundry. Lavender has been used for aromatherapy for many years, and has virtually no side effects.
When it comes to stress, insomnia and nervous exhaustion lavender is nature's remedy. Just smelling this fresh herb is said to relieve troubles of the heart and mind. Applying lavender oil to your pulse points relieves stress. A small bag of lavender flowers placed under your pillow can help induce a night of blissful sleep.
The health benefits of lavender are numerous. Studies have confirmed the effectiveness of lavender essential oil against various strains of bacteria and types of fungus. It's antibacterial and antiseptic properties make it effective for treating wounds and stimulating cells of a wound to regenerate more quickly and prevent scarring. Many parts of lavender are used in essential oils for medicinal purposes to treat acne, sunburn, insect bites, and tension headache. Lavender essential oil is also widely used by herbalist and aromatherapist to treat depression.
Culinary lavender is great for cooking. This herb is so versatile it can be used in appetizers, salads, entrees, desserts, and beverages. Dried lavender can be substituted for rosemary, while fresh lavender adds color to salads and flavor to salad dressings. Lemonade, tea, vanilla ice cream, cake, and cookies are just a few culinary delights that can be enhanced with lavender.
Lavender is so blissful its one herb that you will not want to "leaf" behind. And with all the new lavender products on the market, there are many opportunities to experience this wonderful fragrance. Here are some favorites:
Tom Ford Private Blend 'Lavender Palm' Eau de Parfum ($205, Nordstrom).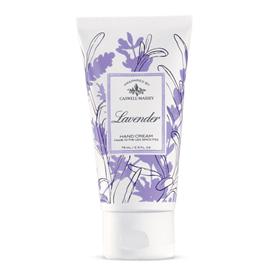 Caswell Massey Lavender hand cream ($15)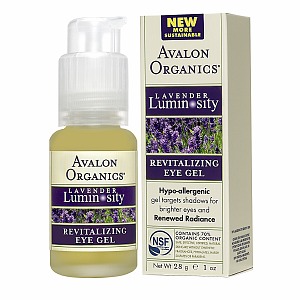 Avalon Organics Lavender Luminosity Revitalizing Eye Gel ($22, Whole Foods)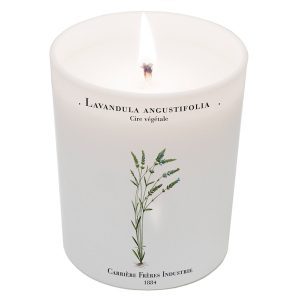 Carrière Frères Industrie lavender-scented candle ($49, beautyhabit.com)
Me & The Girls Lavendula Revive Foot Softening Crème ($25)