By Shadea L. Blyther
LIM College presented their 7th Annual Fashion Now and Then Conference this past weekend to explore this year's theme: Fashion and Sustainability. LIM College focuses on the study of business and fashion that educates their students for success in various fashion industries around the world. Listening to the speaker's presentations gave a real eye-opener on the topic of sustainability and how it may affect a person's culture through fashion.
Anthropologist and fashion designer Mikaila Brown is the Jamaican keynote speaker for her presentation called, "Green is (Not) the New Black: The Role of Sustainability within Historically Black Communities." She exemplified her point of view on how she discovered different cultures through fashion and targeted the West Harlem area. Walking through the streets of 116th to 125th, Mikaila noticed many African prints and handmade accessories being sold and questioned herself if they were sustainable. Recognizing that the products were 100%Â  African homemade aesthetics, Mikaila became committed to learning how product brands were made. "Predominately white brands have ignored the privilege and power through the fashion industry." Mikaila stated how racism contributes to brands and how it related to the history of clothing. She referred back to the roots of how cotton was made, but that it was the African-American slaves that picked the cotton back in the 1800's.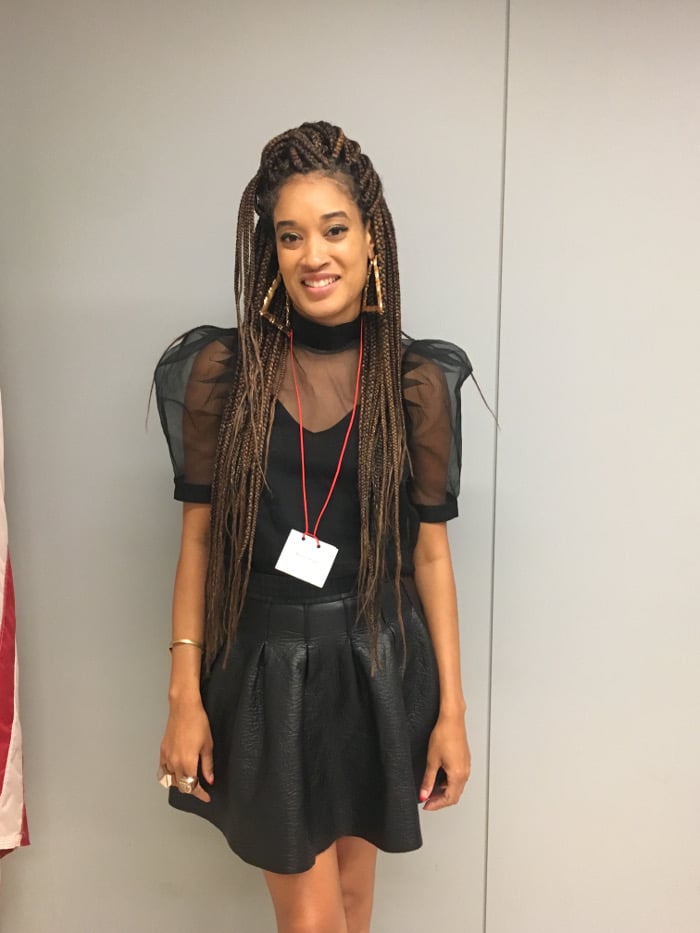 During her presentation, she questioned the roles of black people within fashion and where their black culture fits in. "Green has been history in the black community. Black people have built handmade and one-of-a kind clothes to sell within  the local black neighborhoods for their black people. However, we're often dependent on white privilege and white brands have exonerated themselves all without valuing black brands." Mikaila demonstrated the cultural appropriation of today's society where different cultures represent African cultures without fully understanding nor respecting the background of it. She explains how ethical brands are making involvement more authentic and that the voices of women and people of color should be heard especially in the fashion industry. Mikaila's presentation displayed a great example of how there is a disconnection within cultures that hinder the progress of promoting their own brands because of sustainability. She used anthropology to amplify fashion. "People are ingenious of what they have. There is a disconnect between the black community and sustainable fashion. Black vendors only sell to black people because they're only thinking about their roots." Mikaila then described how cultural identity is a big issue within the black community because of the lack of them being open to selling their brands to other races. She demonstrated how black people may keep what they have because of its symbolism and how valuable it may be to their own race. However, the black community should expand their brand to all races so that everyone is equally knowledgeable of the homemade products. "We do sustainability unconsciously. We need to broaden sustainability and try not to stay in our cultural bubble." She stated.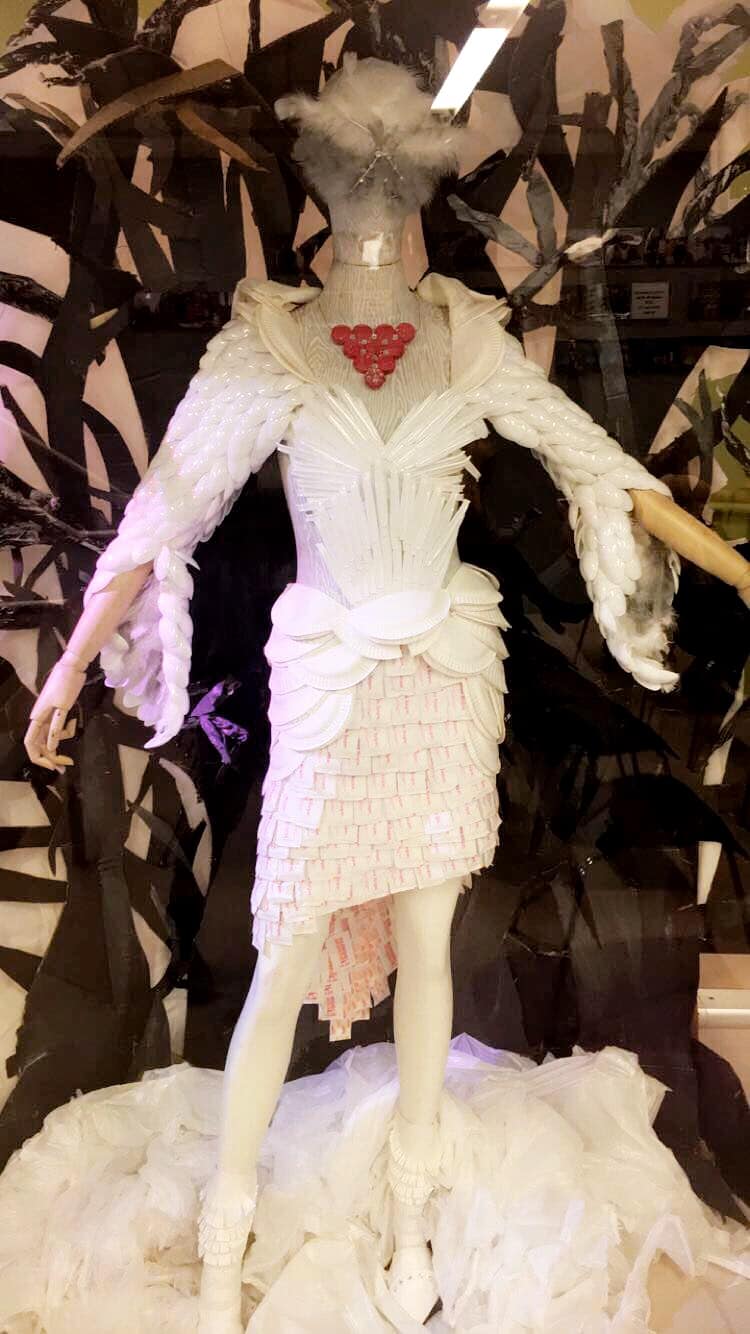 LIM College's Fashion Now and Then conference gave a powerful presentation on explaining how sustainability is not a new fashion trend, but is something that still needs to be worked on. This presentation gave a fashion background of black people's history of the African diasporic vendors that sell one-of-a kind  and hand-crafted fashion products within their own communities. I personally enjoyed the conference because it informed me with vital information about the background of fashion and how it relates to all races around the globe.