by Lakesha Stuldivant
New York City is flooded with all types of beauty industry professionals- fashion designers, models, wardrobe stylists, hair and make-up artists, and the list goes on. With so many avenues into the industry, paired with creative minds, the possibilities of success are endless. So, when I attend events and fashion shows I'm looking for a creative spark, that special thing that stands out from the rest; I like to call it the DIAMONDS of the Show.   Katwalk Katerers invited Bronze Magazine to the Kitty Takes the City Fashion Show on Saturday September 30th and let me say, be on the look out! The show consisted of over seven different designers. From accessories to gorgeous gowns, this show was packed with talent!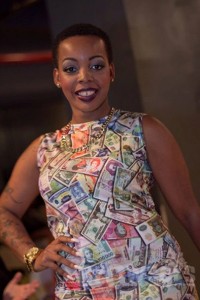 Katwalk Katerers delivered models of all shapes, sizes, age groups, ethnicities, etc. The designers dressed the models and the runway was on fire. One DIAMOND of the show, designer Anita Rivers of Classic Royalty Designs showcased designs that commanded attention from every angle. She was able to keep guest entertained with both male and female pieces. One of my favorite pieces from her line was a long sleeved, black and white leotard that fit another DIAMOND of the show, model Shaqueen Michie like a glove. Shaqueen owned the runway and you would have thought the leotard she wore was tailor made especially for her. In addition to Shaqueen's long legs, her natural Mohawk hairstyle and confident attitude allowed her to set a standard. You see, placing a model into a piece that compliments her body will boost her confidence and in return she will strut her stuff! Anita did a great job of matching her models to her pieces, and that is what made her one of the DIAMONDS of the Show. She had a large collection and each piece shined on its own. Following Shaqueen in her leotard was Christina Lane. This young lady was another DIAMOND of the Show. Anita matched her up with a colorful dress she calls Candy that complimented her short blonde hair perfectly. Christina not only ripped the runway in Anita's designs, she did so for all of the other designers she modeled for as well. She is definitely a DIAMOND in my book.  Now we have Ms. Nnena Tamika Jobe, the DIAMOND that has a runway walk to die for. When Anita decided to put Ms. Jobe into a sequined club dress, this young lady left a trail of smoke behind her! Nnena lit up the runway. Her model frame filled the dress to perfection. The Classic Royalty Collection was one of the best of the show. Shaqueen, Christina and Nnena took the runway with just the right amount of attitude, grace, form and poise. When they walked they commanded attention and let us know that yes, this is what I do.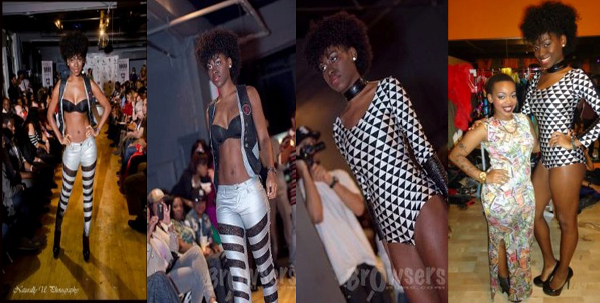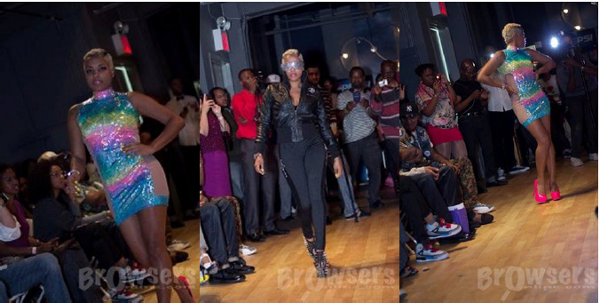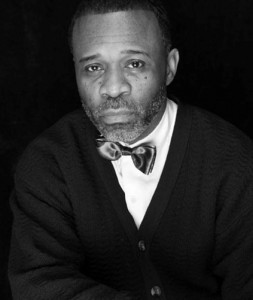 Now let's talk about the Michael Credle Collection which was small yet strong, and high fashion yet designed for the everyday woman. Michael Credle showed us that his collection is to be taken seriously. My overall favorite piece of the entire show was a fall season inspired, long ankle- length paisley patterned jacket, paired with a winter white turtle neck leotard, and wide belt. Â Michael finished the piece off with a pair of gold above the knee boots. This ensemble caused me to stand to my feet, and by far the strongest piece of the night. Â Drop dead gorgeous can sum it up in a few words. Michael Credle's pieces are for that woman who likes to turn heads. They ooze sophistication, elegance and most importantly high quality fashion. Michael Credle has the shinning DIAMOND power!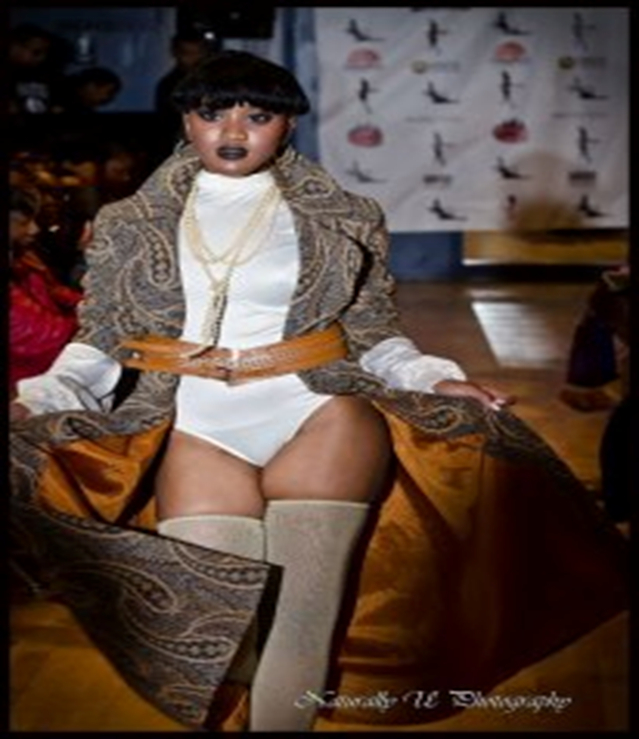 Dhylles and Dennis Davis, owners of Katwalk Katerers, LLC did a wonderful job at putting together a great show. Another designer that delivered a beautiful collection was Highly Humble. She featured finely made urban wear and it was a real joy to watch the models "Swag" down the runway in their Highly Humble Pieces. I have to also give a big a big shout out to some of the others vendors that helped to make this night a huge success. No matter how good your designs are, or how great you can walk a runway, the music is the key to any fashion show. Therefore, a big Shout Out to DJ Muh Fiya is first. He kept the people in a good mood and gave us hit after hit. 1800 Tequila provided great drinks, yet, they shut the bar down before the event was over. Not to worry, because Sweet Treats by Tiqua had us covered. Her alcohol infused cupcakes were delicious. Similar to a bar Tiqua had a large variety (Coconut Ciroc was my favorite) to choose from. Huge shout out to Sweet Treets by Tiqua! Finally, a big shout out to Marilyn Watson of Mini Moments.  Her all natural line of body butter, scrubs, oils, and other bathroom essentials were displayed for purchase. And special thanks to Naturally U Photography and Browsers.
So until next time,
Stay Classy, Sassy and Fabulous!