by Venus Amani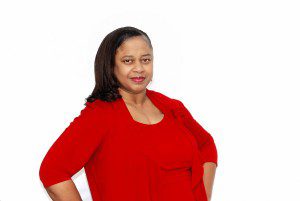 As human beings living and experiencing life, we tend to take for granted of some of the simplest things life gives to us- air to breathe; our sense of sight, touch, taste and hearing; and our heart, which pumps the blood through our veins. Having one conversation with this phenomenal woman helped me realize that we must not take life for granted.
For Kimberly Goodloe, wife, daughter, and mother of two beautiful children, life would never be the same. Kimberly had been experiencing minor breathing issues, shortness of breath and chest pains. She scheduled an appointment to see her primary physician and to her surprise discovered that she had a heart abnormality since birth. This was not only new to her but to her parents as well. The doctors had never told them this information. Kimberly was informed by her physician that she would need her heart valve replaced, and the next thing she knew she was scheduled for surgery.
At the age of 42, Kimberly would have her first open heart surgery. Not only did this frighten her but she had to be strong for her husband and most importantly her children. In interviewing Kimberly, I asked if there was ever any doubt in her mind about going through with this procedure. She said, "There was nothing to think about".  What intrigued me the most about this woman was how she included her children during the entire process. She never lied to them. She kept them educated and well-informed about her health status.
Kimberly and her husband also informed their children's teachers, their neighbors and church members. When we speak of support, this is a good example of people coming together and supporting others in a time of need. Prayers went up and God would watch over her as she completed her first surgery.
I don't think anyone was prepared for what was to come next. Not only did Kimberly have open heart surgery to replace the valve but due to a blockage following the surgery, she would need to have her 2nd surgery to implant a pacemaker. Not thinking much, Kimberly knows she needs to do this in order to live and be there for her family. The 2nd surgery for the pacemaker took place and Kimberly thanked God yet again and tried to recover.
During a routine check-up, doctors told Kimberly that she couldn't leave and that she needed to go straight into surgery again because the right lead on the pacemaker had broken. Kimberly would have to go through yet another surgery having barely recovered from the 2nd one.  On June 23, 2010, Kimberly would experience her last pacemaker surgery.
Kimberly Goodloe is the face of faith and hope. She used her strength and prayers to get through tough times. She attributes God for the reason she was able to endure three surgeries in a short span of time. Kimberly is a great role model for her children because she educated them on heart health and now they are big advocates for the cause. Nowadays, Kimberly is an Ambassador for the "American Heart Association" in the metro-Atlanta area, volunteers for "You're the Cure", helps with medical research and is proactive in sharing her story for patients and other advocates.
During that triumphant time, Kimberly wrote MY JOURNEY to speak on her experience as everything was happening. She discussed how she felt mentally, physically and spiritually. Kimberly also did YouTube videos and has a health blog. Kimberly is 100% dependent on the pacemaker but she is still living. She has no regrets and would make the same decisions because she knows this was God's purpose.
Here are links to Kimberly's blog, and MY JOURNEY:

http://4wedobelieve.wordpress.com/Â Â 
http://womenencouraged.com/?p=1706