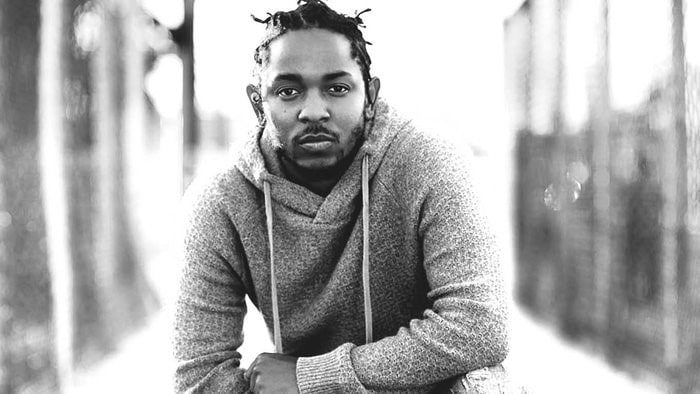 Most people are familiar with Kendrick Lamar as being a Good Kid from a M.A.A.D City, which he uses to refer to the city of Compton in California. Compton is always talked about in a negative light, but in fact, this city holds much pride in the culture of black people and the music that they can relate to because of the reality they live in. What a coincidence that Lamar was greatly influenced by artists such as N.W.A., Tupac, and Snoop Dogg who are all natives of the same city. Often times when being interviewed, Kendrick Lamar talks about how soul music and artists like The Isley Brothers and Marvin Gaye were in constant rotation in his household during his childhood. As most of his longtime fans would know, he was known as K. Dot, but later on changed it to his actual name. Some may appreciate Kendrick Lamar's music as hitting major points pertaining to life in an inner city, the real meaning of using one's platforms to talk about social issues, and the seriousness of being black in America.
In a lot of his music, the beats and fast spoken rhymes is what captivate his audience and fellow listeners; this helps him to stand out from other lyricists. The whimsical artist dropped a single called "The Heart Part 4" which touches on his rise to Hip Hop, the recent political election and America's true colors, and clapping back at artists that had something to say about his career. In rap culture, we all know that throwing subliminals and hinting at another artist's work is a big NO NO, and Kendrick was not tolerating it. As he said in the last line of the song, "ya'll got 'til April the 7th to get ya'll ish together" which hints that he will most likely release a new project this Friday!
On top of that unexpected heat, Kendrick blessed our ears once again with even more fire! The profound track entitled HUMBLE. (the title alone states a point with capitalized letters ending in a period) along with its iconic music video, is a near perfect depiction of propaganda in America highlighting issues that other artists shy away from. Fans can appreciate Kendrick's realness with not sugarcoating a thing he says. At the very beginning of the video, we see Lamar in a white robe that a Catholic Pope would most likely wear. This is usually a way to portray a person with power, as a Pope is seen in the Catholic religion. Later on, he is sitting in Jesus' seat at the dinner table in a somewhat relaxed version of The Last Supper where everyone is dressed in casual clothing and hoodies. He embodies symbolism extremely well as he uses scenes from old commercials and films from the 80s and 90s to prove a point. The most important and key component that fans appreciated from the video was his ode to loving Black women just as they are in their most natural state. If all of this happened within the last two weeks, imagine what will happen when his album drops? Be on the lookout for Kendrick Lamar's new album.
By Keara George