By Shiri Marwaha
Photos by Tim Schaeffer @timschaefferphoto
Actress Kayden Muller-Janssen made her breakthrough into showbiz with the series Villains of Valley View on Disney channel that premiered in June.
The series garnered much popularity and acceptance from the audience that it was renewed for a second season.
Muller-Janssen who plays Hartley, the outgoing classmate and neighbor who unknowingly befriends the villainous protagonist adds energy to her character.
"Hartley is a very fun and interesting character to play," Muller-Janssen said.
"She's very charismatic, outgoing, and loves to help others and her community. She's a people pleaser and doesn't really like to lie. When she meets Amy and the Maddens, she has to learn how to fib a bit to protect her grandma and her new friends. Hartley tries her best to help the Maddens along their crazy, villainous antics."
According to Muller-Janssen, Villains of Valley View is a show with a great storyline that leaves you wanting more and provides entertainment for the whole family.
Acting is a passion for the actress.
The Wellington, Florida native says she's the only actress in a family of professional horse trainers. Her home town is known for its equestrian community and hosts the Winter Equestrian Festival every year.
"My parents are professional horse trainers and all my siblings ride horses competitively in jumping and dressage," Muller-Janssen said. "I was pretty much the oddball of the family who fell in love with the performing arts and wanted to pursue singing and acting as a career while keeping horses as a hobby."
Muller-Janssen says acting as a career choice was a gradual and organic one.
"My homeschool hosted a local theater and since I loved to sing, I joined the theater where singing and acting came hand-in-hand."
Realizing her potential for acting, her mother enrolled her at the Green Room acting studio in Palm Beach which laid the foundation for her acting career.
"The owners who gave me the opportunity to join them at a showcase camp in LA and this is where I met my agent and my career began," she said. "Two of my favorite acting teachers are based in LA, Gloria Garayua and John D'Aquino and they have helped me improve my acting so much throughout the past few years and I for sure recommend them to anyone who is pursuing acting."
Muller-Janssen said acting helps a person evolve and lets one escape into an imaginative world, portray different characters and gives an adrenaline rush.
"It is a hard feeling to describe what it is like to work on a set, full of people watching and supporting you as you just take on this whole different persona that isn't yourself. It's exhilarating and just amazing," she said.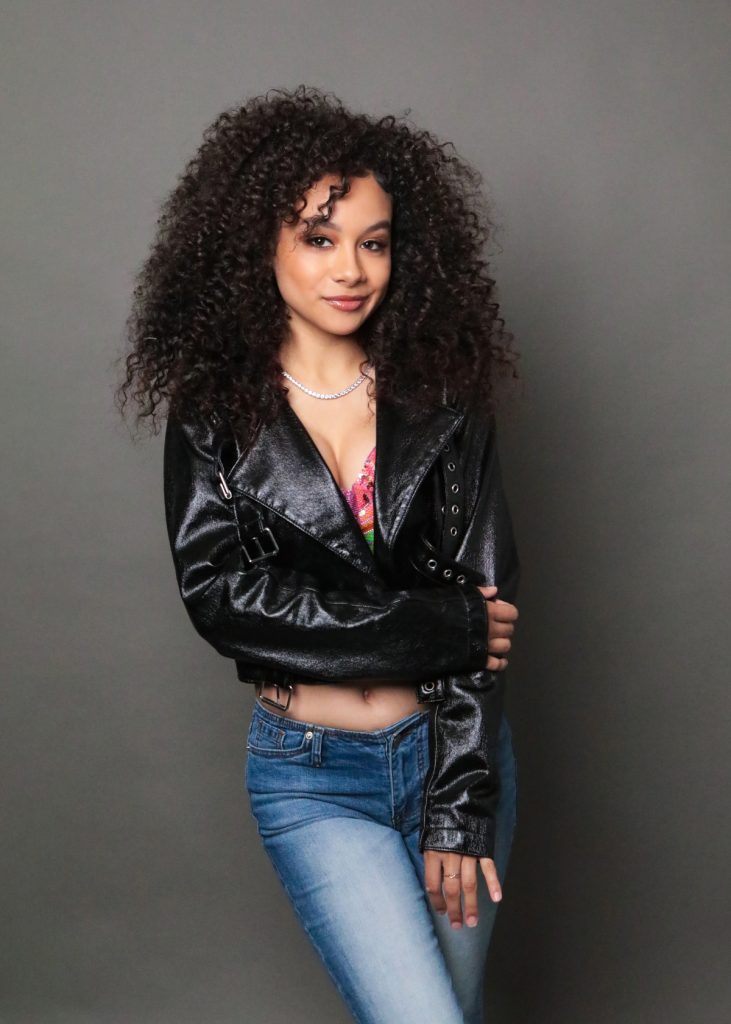 Talking about her profession she says memorizing lines comes easy to her, giving her enough time to focus on other challenging aspects of acting.
"I like acting so much that I don't really think of it as difficult, but maybe I should say that the harder part about acting is the long hours you sometimes have to make to get things just right on shooting days."
Muller-Janssen has learnt to maneuver through the stress this profession brings with it.
She is a versatile actress who is open to portraying a variety of roles.
"I believe all stories have something to deliver or say but especially when they are heartfelt, original, meaningful, or when it has a really compelling story, I will be intrigued.
There is no one way to prepare for a character according to Muller-Janssen.
"The character that I am getting ready to portray will determine how I'll prepare for that role," she said. When it comes to playing Hartley, she really reminds me of my younger self, so I just pull from my past and try to surround myself with very positive people and keep a positive mindset, just like Hartley's."
But when she needs to play characters that aren't second nature to her, she improvises based on imagination.
"I'll try to put myself in that character's shoes and think how I would naturally react to that person's situation," she said.
Muller-Janssen looks forward to working in different genres to hone in her skills and finding her niche. She says her all-time biggest dream project would be a Marvel movie/series, a Princess and the Frog Live action remake or Kill Bill 3.
Besides acting she is a singer and songwriter who is set to release her EP this October.
"I don't want to spoil too much, but we just finished picking the EP name, did a photo shoot for the cover art, and are putting the last few songs together. I am really excited for everybody to hear what's coming, she said.
She would like to pursue music in the future.
"I would like to take the next few years to continue writing songs, record an album, release it, and start performing at concerts."
She de-stresses from her hectic schedule by shutting off her phone to relax. Horseback riding which she grew up doing, is one of her favorite hobbies. In addition, she enjoys activities such as go-karting, skiing, rollerblading, baton twirling, rock climbing and surfing.
The multi-talented actress says she is focusing on her acting career right now and enjoying playing Hartley on Disney channel.
"Playing Hartley is my first big breakout role in the entertainment industry, so I am getting myself settled into it," she said.