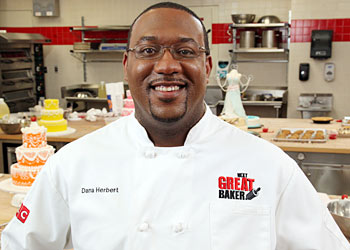 Everyone loves a sugar daddy, especially when he can satisfy that sweet tooth you have after a delicious meal. Dana Herbert, owner of Desserts by Dana, is just that guy. Seen on numerous television stations and magazines, Dana knows exactly how to mix up sweets that are both healthy and delicious.
Dana says he found his passion for baking and designing at Johnson and Wales University, where he earned his Bachelors in Culinary Arts and Associates in Pastry Arts. As a young boy, Dana was always in the kitchen with his grandmother. When he was old enough to be in the kitchen alone, he'd make more goods than his family could eat.
When asked who inspires his drive for pastry art, Dana says God guides him, his father inspires him in a business aspect and his previous professors have pushed him to keep going.
His name, Sugar Daddy came shortly after he participated in a sugar showpiece. After the press covered the show, an article in Delaware Today was titled "Sugar Daddy". Since then, his nickname Sugar Daddy stuck.
Having won the big title on TLC's Cake Boss, Dana has traveled the world with celebrity chefs and bakers. He's been featured in Essence Magazine for his blown sugar pieces and has made cakes for celebrities such as Oprah and actor Ice Cube.
Traveling the world with top chefs has been the highlight of Dana's pastry world. He currently lives in Delaware and his hometown has supported him every step of the way. But getting away for a while, is always a good idea. Especially when his wife, Netesha is able to run the business.
Aside from running his own business, Dana has published a book called The Sweet Savory. In it, he explains how to combine sweet and savory items in your dessert menu.  He's used bacon in cookies, chocolate in salads and many other mixtures.
We all think sweet is bad but Dana is teaching us otherwise. Not only is his work delicious, its good for the body. Dana has worked with Novo Nordisk and learned how to make food that isn't harmful. With members of his family being Diabetics, he doesn't exclude them from enjoying his creations. He's learned how to use fresh flavors of herbs and spices to boost flavor rather than salts and sugars.
Dana and his team are looking to travel to Vegas and break the world record for the Worlds Largest Wedding Cake. He's opening a new bakery, writing more cookbooks and will open a new restaurant chains. Chef Dana is out there. Keep your eyes open and pleasure your taste buds.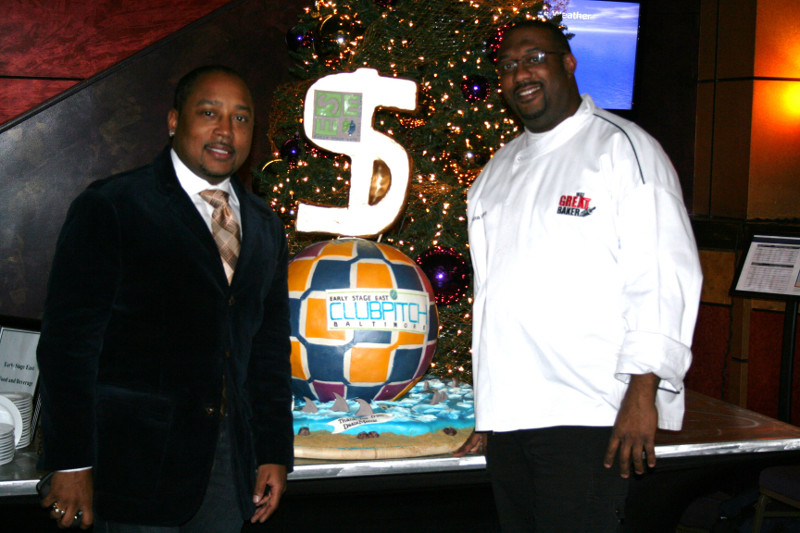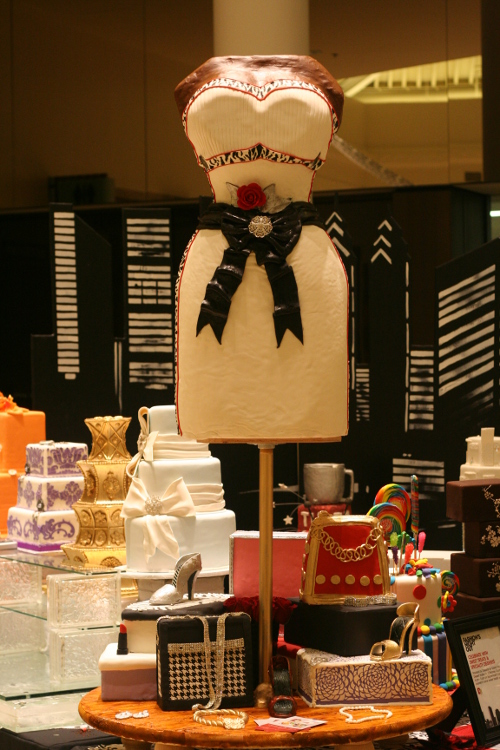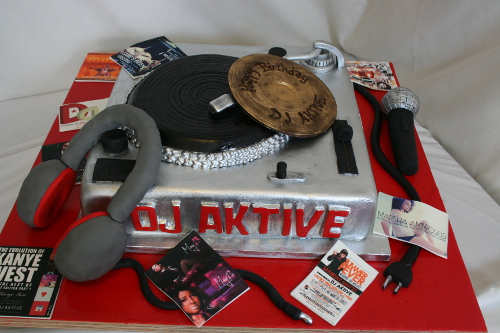 by Destiny DeJesus