by T. Sanyal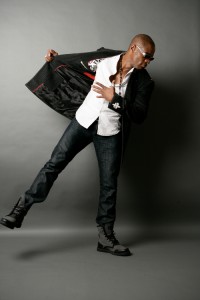 Cletus integrates a diversity of styles and influences into his poetic prose, creating music which touches the heart, mind and soul. Having collaborated on projects involving the genius of Stevie Wonder, Sly and the Family Stone, Celine Dion, Wynton Marsalis, Jeffrey Holder, Chris Botti, Chicago, the New York Philharmonic, the New York Pops, among others, he incorporates not only classic R&B, soul, and rock styles into his music, but also hip hop and soulful pop. Debuting at Carnegie Hall with the Young People's Chorus of New York City, Cletus has worked alongside renowned classical composers and choral directors, experiences that have only served to round out his melodic and rhythmic sound. Â Cletus has also worked alongside producers representing current sounds and trends in music, including Boi 1Da (Drake), Adam Blackstone (Jill Scott, Chrisette Michele), and H2 Hitstreet Music Group (Willie Baker, Pink, India.Arie). In addition to his own music, he enjoys writing and producing both for new artists such as Jesse Campbell (NBC's "The Voice") and The Chamilions featuring Pras (of Fugees fame) and for television and film.
Bronze Magazine got an exclusive chance to interview Cletus and learn about his journey and visions of the future.
When was the first time you got on stage to perform? Â Was this the moment you realized you wanted to sing for the rest of your life?
I was lucky to have started when I was really young, singing in church with the choir. Â It was then that I realized that singing was the way for me.
You have managed to blend many music genres together in your music. Â Is this what sets you apart from other mainstream artists?
I do think that being trained in various styles of music helps me to stay original. Â I'm constantly working with different artists from all walks of music. Â This keeps my sound, fresh, new, and original.
Which genre of music can you relate to the most?
Music… all genres of music. Â It teaches me to challenge myself.
What has been your greatest accomplishment thus far in your career?
My biggest accomplishment to date has been sharing my art with others, and having them enjoy it as much as I do.
Where do you see yourself in five years?
I see my company, Colorblind Enterprises, as one of the most powerful entertainment companies in the US and abroad. My music will have made its mark on the world, and I would still be writing, producing, etc .
The mission of Colorblind Enterprises is unbelievable- "Creating a sound that see's no color- universal in its origin and how it resonates with its listeners". Â It's by far the most unique description I've heard come from a record label. Â How did you come up with this concept?
Colorblind Enterprises is self explanatory. Â Music is music – regardless what kind or where it comes from. Â It was created to sooth and comforts us during hard times. Â Listening to various types of music can help us to escape life's problems, and it can also help us to confront some issues that we have the tendency of not wanting to confront. Â Music has no color. Colorblind Enterprises is a entertainment company that helps all artists – whether it be in television, music, art, or any other aspect of the entertainment industry. Â We help keep all business fair, honest, and FUN.
More info, new singles, music videos and upcoming events can be found on http://justcletus.com/
NEWLY RELEASED SINGLE: Leftside Right" music video: http://youtu.be/mXq10K6a2r8