By Jade Solomon
Naturalistas, we know how hard it can be to find products that not only achieve what they promise on the label, but are also affordable and give you more for your money. Well… look no further because Jozi Curls is here. Not only is this line $4.99 for each and every product, but it's also vegan, cruelty free and sustainably sourced.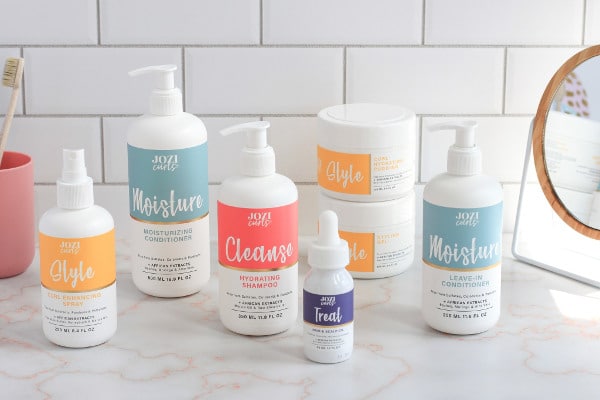 Created by a team of South African women, the products are infused with African plant extracts such as honeybush, aloe vera, shea butter, marula, baobab, and moringa. They are also free of parabens, phthalates and colorants, which can be extremely harmful to the body and are even known to cause major health concerns such as breast cancer, and male reproductive issues.
The honeybush works to enhance the health of the hair from the inside out, the aloe vera, shea butter and moringa soothes and softens, while the marula plants rich hydration, and the baobab strengthens the overall shaft. And better yet, whether you have a curl pattern of type 2 to type 4, you are sure to find a product that your hair will love.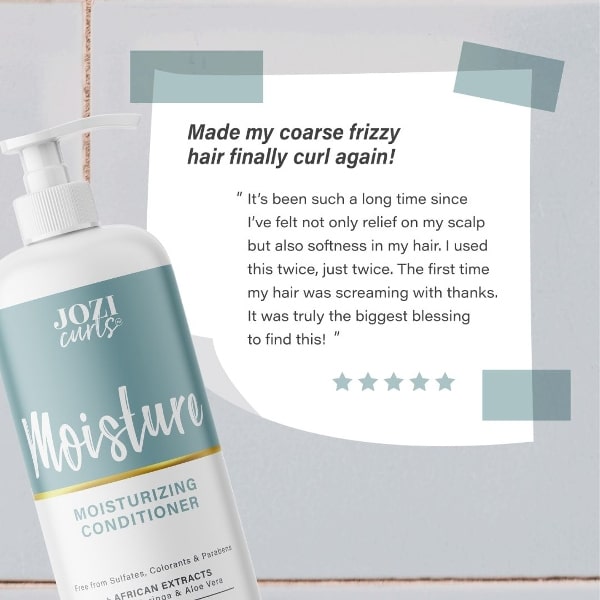 Jozi Curls was gracious enough to allow me to test out three out of the seven products in the line, and I have to say that I was truly impressed. As a curly girl it's fair to say that I've tried out plenty of hair care brands and it's been few and far between that I've found such initial success. First and foremost, the packaging is colorful and vibrant, and on first look assures you that you'll definitely be able to use they're products for at least one to two months before having to repurchase. All products in the line range from 8.4 fluid ounces to 16.9 fluid ounces, with the exception of the hair and scalp oil, which is 1.6 fluid ounces; and at $4.99 per product, I can truly say that it's the definition of 'more for your money.'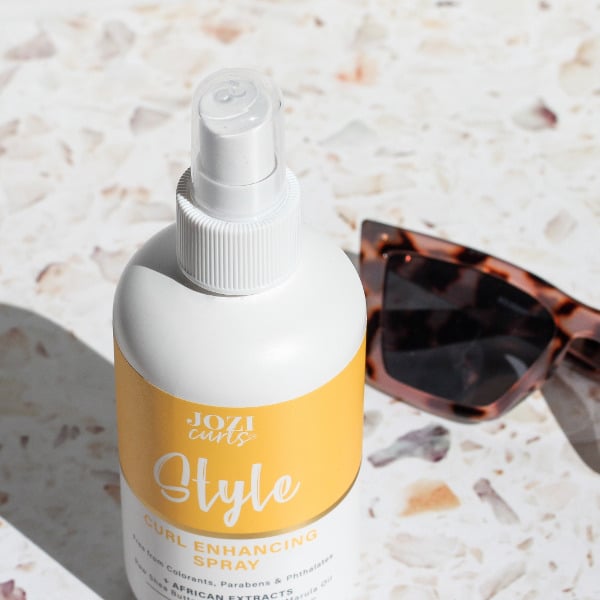 As a curl type of 3B, the moisturizing conditioner, curl enhancing spray, and hair and scalp oil was enough for me to have the perfect hair day. The moisturizing conditioner features floral, vanilla notes and allows you the option of using it as a cowash; which left my curls super shiny, bouncy and hydrated. Next, I sectioned my hair off and generously applied the hair and scalp oil, then sealed the deal with the curl enhancing spray, applying all throughout my hair and then styling as I normally would. Not only did I have the perfect hair day, but was able to rock the same style for the next day with my curls still perfectly defined.
Jozi Curls gave me an affordable means to care for my hair, with a simplified routine and beautiful price point! Â If you are a curly girl, believe me when I say you need these products in your routine! So run, don't walk, to your nearest Target or shop the collection online at JoziCurls.com