"Never let anyone tell you 'no' that does not have the power to tell you 'yes'," says Joyful Drake of BET's Let's Stay Together and The Game (appearances). You may also remember Joyful Drake from the movie Phat Girlz with Monique and Get Him to the Greek. According to her conversation, she definitely looks to a Higher Power to guide her as she moves forward in her purpose.
In speaking with radio host Cyrus Webb of Conversations Live through DC NOW RADIO, Ms. Drake spoke of living her purpose and following the direction that God gives her. Oftentimes we forget about the fact that we are here for a reason. Some of us have been given designated tasks or should I say responsibilities in various fields from a power that is much stronger than the human element. How can one recognize if there is purpose for their life and if there is an underlying passion from within?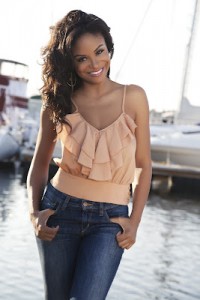 Cyrus Webb says, "Identify what it is that makes you happy and look for ways to incorporate it into each and every day. Maybe you can't initially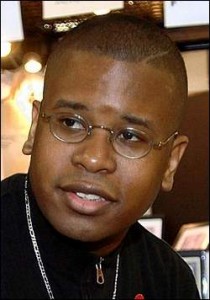 make a living at it, but you can begin to lay the groundwork for the day when that becomes a possibility."
Such is the case of Joyful Drake. In her conversation with Mr. Webb, Ms. Drake said, "It's a blessing to be able to do what I love and to be living my purpose, because when you're living your purpose you're relevant instead of forcing things and being random."
As we go about the journey of life, we'll find that purpose does not have to be forced; it's going to happen whether you want it to or not. When one takes that leap of faith to move forward with their purpose, oftentimes feelings of doubt, confusion and at times discouragement come into play. These feelings are particularly abundant if things aren't moving fast enough or you're wondering how you're going to survive or pay the bills.
These are natural emotions for anyone when climbing that ladder towards your dreams. Even Frankie Beverly and Maze who has such hits as "Before I Let Go" and "Joy and Pain" had to have a little help as they followed their passion for music. Determination, perseverance and constant prayer will guide you through and to that place that is just for you and if it is your purpose one way or another your needs will be met, until you get to that 'place'.
For host Cyrus Webb, his passion came naturally. People said, he wouldn't make it but he followed his dream. A graduate of Brandon High School of Brandon, Mississippi, Cyrus Webb is quickly on the rise; he's had the likes of Dionne Warwick, Vickie Winans, Taylor Hicks, Karyn White, Jackie Collins, Ruben Studdard and a host of others on his radio show. This in itself shows the fruits of living ones passion, purpose and following their dream!
It can be so encouraging to see one work towards their passion as they live their dream, while ultimately fulfilling their purpose!
Actress Joyful Drake on Conversations LIVE with Host Cyrus Webb