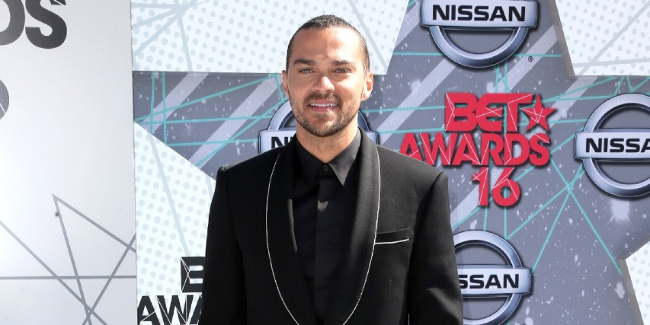 Social media has been raving over actor Jessie Williams' Humanitarian acceptance speech at the 2016 BET Awards. Williams currently plays plastic surgeon Jackson Avery on ABC's Grey's Anatomy.
Chief Executive Officer of BET, Debra Lee, introduced Williams as having "continued efforts, and steadfast commitment to furthering social change." Williams recently produced a series aired on BET named "Stay Woke, The Black Lives Matter Movement." The show explored what the Black Lives Matter movement is, and provides the primary accounts of journalists, activists, protesters, and scholars.
In his acceptance speech, Williams went into depth about the injustices Black Americans have to endure everyday living in the United States. He also addresses the modern day oppression Black Americans deal with, and touches on cultural appropriation, appreciation of Black women, police brutality, and the deaths of Tamir Rice, Sandra Bland, Eric Garner, and others.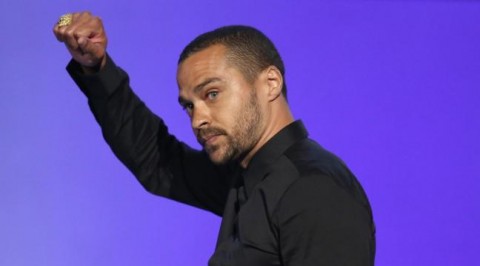 "We're done watching and waiting while this invention called 'Whiteness' uses and abuses us," Williams said. "Burying Black people out of sight and out of mind, while extracting our culture, our dollars, our entertainment like oil."
            Pop singer, Justin Timberlake made a tweet in support of Williams' speech, but received a lot of backlash from "Black twitter." Many of the angry tweeters claimed that Timberlake is a long time appropriator of Black culture and music.
            Jesse Williams' inspirational speech spoke to everyone watching the BET Awards and many more. Williams ended his speech by saying, "The thing is though, just because we're magic, doesn't mean we're not real."
Watch his speech here
By Tiara Bryant
Designed and Edited by Renita Singleton