This year at Ocktoberfest (one of NYC's premier artist showcases) decided to do something new and different for their fifth year anniversary.  Instead of just networking and showcasing musical artist, Ant Jones and DJ Big Cal decided to collaborate with Emelyn Stuart, owner of Stuart Films to include performing artists aka actors and the film world to their annual festival of talent and creativity.
Hence, Ocktoberfest Music and Film festival was born and inaugurated this year. What an inauguration it was indeed.
The festival's opening night was amazing. It began with a toast and cocktails for everyone!  After the two hour soiree, guests were then invited into studio B to listen to Warrington Hudlin. Mr. Hudlin's honest candor and tremendous insight on the film and TV industry left attendees understanding the total dynamics of the business of television programming and film making.  One of his most poignant statements came as he closed his presentation with a quote from his mentor Mario Van Peoples.  When asked what the secret is and why he has had all his success, Mr. Peoples replied succinctly, "Niggas win!" In essence Warrington was trying to tell us that the urban stories, particularly those of the black experience, are universal.  Maybe it's due to the universality of oppression or the ingenuity of creating something from nothing.  Either way our stories resonate around the globe.  All we have to do is be great narrators.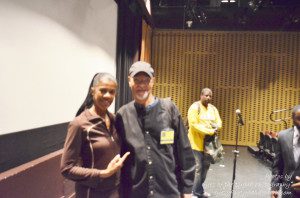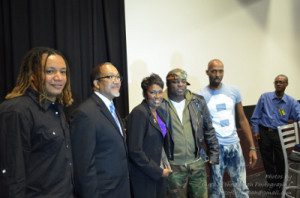 After the panel there was more networking and a brief intermission.  During the intermission the staff prepared the studio for the opening night film; The North Star.  To be honest, many times I do not like to watch films on the era of slavery.  Although it's our past (of which there are still remnants of those days within our culture today) I find many times I leave the theater angered and upset. In my opinion that is not the purpose of entertainment even if it's educational.  However, much to my surprise and delight this film did just the opposite.  The movie was written based on a true story of slaves who became abolitionists.  It showed a place in Pennsylvania where during that time both white and black people lived, worked and played together as a human race, or should I say a humane race.  North Star is written and directed by Thomas K. Phillips and starring box office names such as: Lynne Whitfield, Clifton Powell and Keith David, as well as a newcomer, former Philadelphia Eagles linebacker Jeremiah Trotter, who makes his acting debut in the film as leading character Benjamin "Big Ben" Jones. The combination of story and cast made this film celebrate and be proud of the people that suffered in this terrible time of American history.  For once slaves were shown as valor's and not victims of a despicable situation; people who rose to the challenge and won!  North Star is a movie everyone should see to understand the full dynamics of what it means to be African American in the United States of America.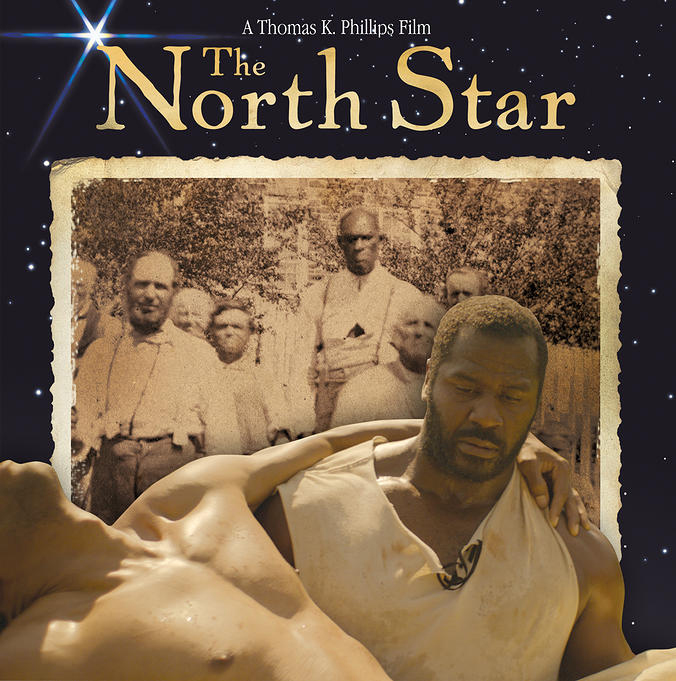 Yes, Day 1 was a great opening and left me ready for what the next day had to offer.  Day 2 started early.  At 3:00pm they aired a feature film entitled " Used to Temporary Happiness" Directed and produced by Lamont Gant and starring Kiya Jefferson, Chasity Marie and Latoya Harris.  I unfortunately missed this and the next panel because I was interviewing Ernie Hudson on another movie entitled; "Doonby" but I will tell you about that in my next article. (Continued on page 2- Page numbers found below our sharing icons)