Angelique Broussard is a successful entrepreneur who wears many hats. The multi-hyphenate professional is a nonprofit founder, CEO of an entertainment consulting firm, and fashion blogger/creator. A Federally recognized member of the Tunica Biloxi Tribe of Louisiana, Broussard's Native American cultural and familial roots have shaped her into the woman she is today.
Growing up:
"I grew up with a keen awareness of my Tunica heritage. I recall vividly my father taking me to visit my great-grandmother, Clementine Pierite-Broussard on the reservation in Marksville, LA. Clementine, who was 100 percent Tunica, is the Matriarch and blood marker for our tribe. I also recall many conversations from her and her oldest son, Harry Jr., expecting me to recover land and treasures to its rightful owner – the Tunica people. Other known spelling is Tonica, Tonnica and Thonnica. Additionally, one primary uniqueness is that our language, the Tunica language or Yuroni, is an isolated one."
Tribal roots:
"Our tribe was federally recognized in 1981; however, the history of our people began many years prior. The earliest of our history was recorded at the beginning of the woodland period when Europeans in 1541 observed our culture through the expedition of Hernando de Soto. The base of our home was what is known today as Cairo, Illinois which is the base of the Mississippi River Valley connecting the Mississippi River, the Ohio River and the Arkansas River.
Our people were agriculturist and salt miners who thrived on highly developed social stratums called a Parkin Site or the village Quizquiz. The Tunica lived in harmony with other native tribes like the Yazoo, the Koroa and the Tioux. However, over time with the increasing intervening of affairs and kidnapping of our tribe's women and children by de Soto, who instigated social wars between other nearby tribes, gave cause for the tribe to move further south until they eventually settled in central Louisiana known today as Marksville, LA, Avoyelles Parrish."
What's true today:
"Today, due to intermarriage with the Biloxi and Ayogel tribes in the 19th century, the tribe is known as the Tunica-Biloxi Tribe of Louisiana. There are approximately 1,226 enrolled members with a Casino, hotels, restaurants and a reservation on property. The Casino was Louisiana's first land-based casino which opened in June 1994."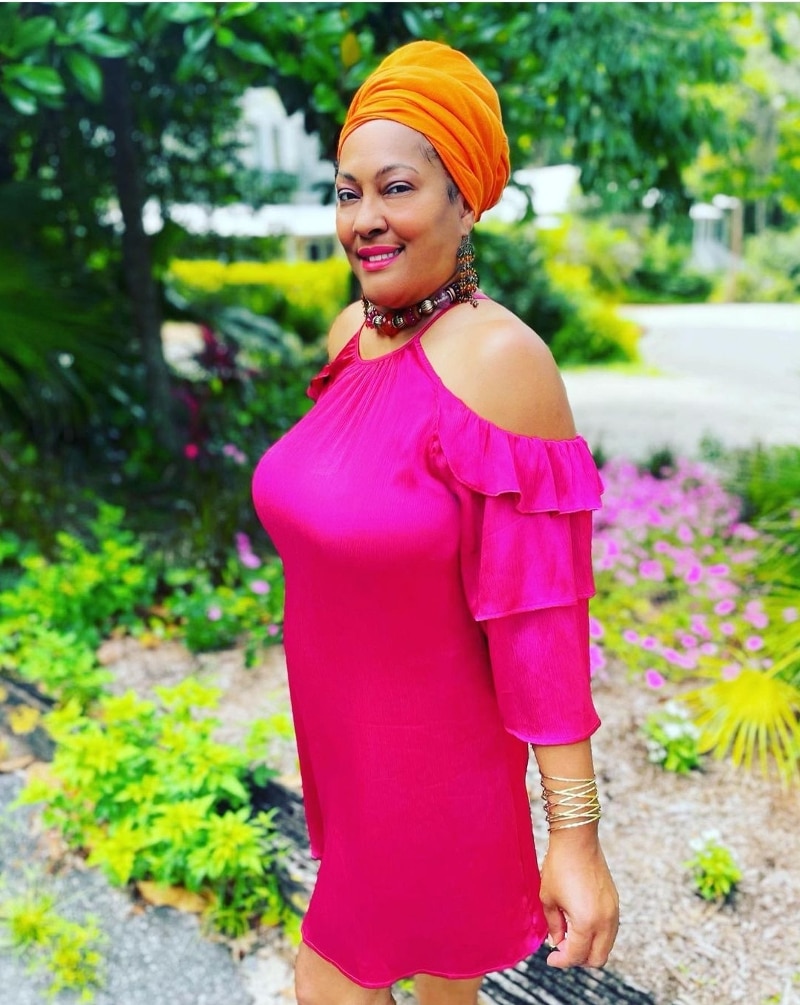 The pandemic' impact on Broussard's tribe:
"It has taken a horrendous toll on our community. As we speak, our gaming commission, government offices and programs have been closed for over a week with no return date. There are some who are working at home remotely in case of urgent needs within the community. Also, the Tribal council and other pertinent members have been available to assist the needs of the community."
Broussard's Non-Profit Organization:
Broussard founded the Clementine Pierite-Broussard (Tunica Nation) Foundation Inc. to pay homage to the rich legacy of her great-grandmother, a strong source of inspiration for her, who was a landowner and entrepreneur in her own right. Her non-profit organization's mission is to encourage, motivate and influence her fellow Native American women and girls to become achievers, prominent figureheads, leaders and entrepreneurs.
When asked how her organization is carrying out its mission for Native American women and children, Broussard said, "We're identifying Native women and girls that require housing and logistical support as well as in the field of education such as STEM and other academia to provide a primary building block for this endeavor." She adds, "We have 2 fundraisers scheduled, one for a New Year's Zydeco and the other our Inaugural Celebrity Golf Tournament scheduled for April 1-3, 2022. The proceeds will be to provide home ownership and a nursing program to a deserving woman within the community."
Broussard's great-grandmother has been a great influence on her life and work. "She instilled first and foremost her strength and determination to me through her DNA. Belonging to the same bloodline is a reward. I visualize and embody her resolve to ensure other women in our community thrive and succeed in whatever endeavor we aspire and commit ourselves to."
Broussard's self-care practices:
In addition to the multiple professional hats she's juggling, Broussard is a mother, guardian, and advocate. We wanted to know how she's making time to take care of herself. "I attempt to run a tight work schedule from 10am – 2pm and 6pm – 9 pm Mondays – Thursdays. I typically take Fridays off for me and the rest of the weekend for family and friends. I don't give myself restrictions if I want to work but I reserve it for any "me" activities I may want to do, even if it's to take a five-minute nap."
For more on Angelique Broussard, check out her fashion blog FiftyUnder40