Welcome to my new musical review with Bronze Magazine! The world of independent music is expanding to the extent that consumers have an abundance of choices. The purpose of this newly segmented column is to shed light on music that you, our readers, might not know yet. These talented artists have their fan bases and followers who buy concert tickets, downloads and merchandise. After listening will that be you?
Each Tuesday I will highlight independent artists who are known, yet unknown, with the attempt to help them get MOORE known, Bronze Mag style! smile
PICK ONE: Kyle Dion
22 and creating a musical lane and legacy of his own, Kyle Dion can't wait to "Get You Alone" for you to press play. A nondescript artist whose musical diversity prohibits him from being fixated in the world of only R&B, he is quickly building a strong listening audience in this music genre.
Known, yet unknown, this trending sensation is making his musical mark through his thousands of Facebook, Instagram and Twitter followers. Kyle Dion gets the dance party started with his new EP, Painting Sounds, premiering exclusively on Billboard this past January. In the article he explained, "My mindset going into this project was very clear…I knew who I was artistically, I knew the music I wanted to produce. I didn't express any confusion in this project what so ever … Painting Sounds is coming from a more confident, "this is who I am" place."
Even though Kyle Dion may be "Painting Sounds" to "Get You Alone," You will feel serenaded and accompanied with a musical release that eases your mind while relaxing your mood as this R&B crooner captures your ears for you to be captivated inside his musical abyss. Check out his song "Get You Alone" here https://youtu.be/yQzbAWRQ78c
Facebook: https://www.facebook.com/itsKyleDion/Â 
Instagram: @ikyledion
Twitter: @iKyleDion

PICK TWO: Bitter's Kiss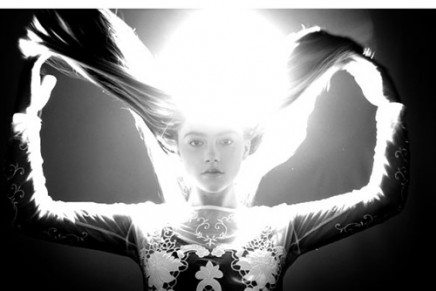 Chloe Baxter, better known as Bitter's Kiss in the music industry, does embrace you with a bitter sweet kiss that draws you into her world and leaves you reflecting on your own. Chloe uses songwriting as a diary and a means of exploring her world. Her latest single, "My God" does just that; it makes you evaluate the perception of your religion, and makes you contemplate whether we are the same due to our differences.
"My God" is my reaction to the irony in religious conflict. Religious beliefs are most often promoted as ways to make us better people, but can also be used to justify violence against others, with both sides believing that God is on their side. The idea for the video was to show sameness and humanity in our different religious expressions," explains Chloe.
With over 315 thousand fans on her Facebook page, Bitter's Kiss is living sweet with her fan base, followers and listeners. Chloe has been serious about writing music for around a year, and has worked with her father to record and produce her music over the past several months. The reception from her audience has been incredibly positive, with a lot of encouragement  for her to take her efforts to the next level. Watch the video to her new single "My God"(https://www.youtube.com/watch?v=ss2qRp0lox8) then ask yourself… do artists as she help substantiate music as literal and music commentary, or just as creative expression of life?  To know the answer to that question and many Moore….check out Bitter Kiss here:
Facebook: http://www.facebook.com/bitterskiss
Website: http://www.bitterskiss.com
PICK THREE: Post Death Soundtrack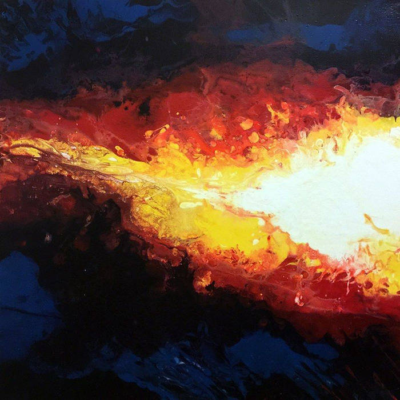 Many artist critics say that Post Death Soundtrack are equal parts Alice in Wonderland, J. Krishnamurti and dream language.  A Canadian inter-city music collective (Kenneth Buck, Steve Moore and Jon Ireson), founded in Calgary in 2007 (by Buck and Moore), the band now operates out of Vancouver, Calgary, and Toronto using the magic of the internet to collaborate across the country.  Their newest project, The Unlearning Curve pulls as much from psych era artists such as The Beatles and David Bowie as it does from modern industrial rock. However, when listening, I felt like I was listening to a project that reflected the mood and ambient energy of the rock classic "The Wall" by Pink Floyd.
With their Facebook fan following at almost 5,000, and their video views at about 500, this group has a journey ahead of them to achieve the millions of followers that would deem them to be an industry success. Yet their 8 years of creative trajectory has manifested the nascence of their current release The Unlearned Curve. "Teaching you… That Which Is…You Can't Go Back… for ….Our Time Is Now… and those…Beauty Eyes I Adore.. an…Arrhythmia Dreaming…makes…Little Alice… go… Through the Gates… to Dance with the Devil… and…Transform In White Light!" ENJOY! For Moore information go to the following sites:
https://postdeathsoundtrack.bandcamp.com/
Facebook: https://www.facebook.com/Post-Death-Soundtrack-247719198207/
Instagram: @post_death_soundtrack
By Amelia "Ameliaismore" Moore