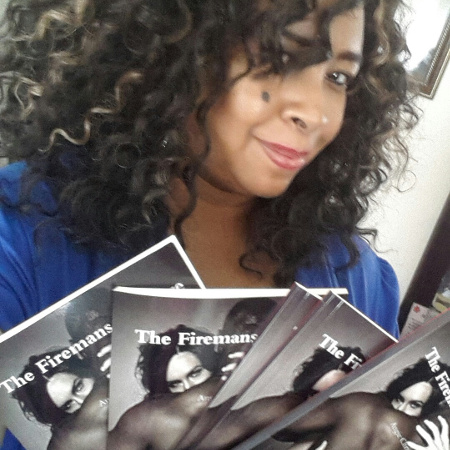 Author Angie Crandell was born and raised in Brooklyn, New York. When Angie was young, she'd gather her friends and make up stories to tell. She'd also perform stand-up routines for kids in her neighborhood and family members when they came to visit. She remembers always writing everything down in her notebook before she would perform, which is ultimately how she began writing stories. Angie eventually progressed into commercial appearances, and appeared in a commercial for a local record store in the late 70's. Throughout her years in high school, she continued to perform and write for Sheepshead Bay High School. After finishing college, she decided to join the New York Police Department in Brooklyn. During her tenure for the NYPD, Angie was faced with witnessing and being affected by 9/11. She didn't lose any family members, but she did lose some friends. Crandell says, "My mind set was affected…..something to that extreme can take a toll out on someone really bad. To this day, if I see a plane flying really low, I start to get flash backs." After being apart of the disaster, she decided to leave New York and move to Newport News, Virginia to start a new life with her daughter. She eventually found employment working in retail at Circuit City. Being a single mother was challenging, but with the help of neighbor and friend Lisa Douglas, she was able to successfully care for her daughter's needs while attending work. She explains that working in retail for 7 years was a great experience. She was able to meet a lot of people and share some of her old police stories.
After ending her employment at Circuit City in 2009, Angie felt her next step was to finally become a writer. Angie says, "God always speaks to me in everything I do in life, and on a Friday at work he told me to start writing, so I did. I grabbed a pen and a pad from one of the offices and started writing." This led to her first book, "The Fireman," which was only half written and already inside stores. "The Fireman" is a compelling story about a young man battling schizophrenia in the work force.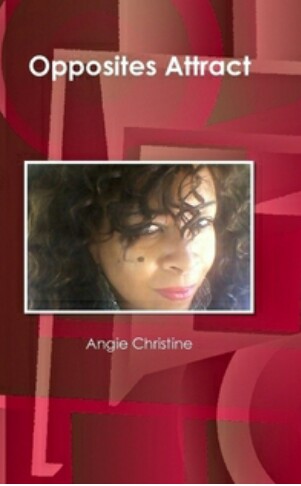 Readers loved "The Fireman," so Angie decided to release another book titled, "Opposites Attract." The book is an evolving love story about two different kinds of people and how their love unites them as one. In April of 2010, Angie and a friend headed to Atlanta, Georgia for a viewing of the Mo'Nique Show. She was able to present the actress and host with copies of her books and exchange hugs afterwards. Crandell says, "I've always admired Mo'Nique because of her character and her strength. In today's society, if you're not light-skinned, skinny, have good hair, or a big butt, there's multitudes of times where the door will get slammed in your face.  To me, Mo'Nique  had the courage to stand up to everyone by showing the world that she is still that beautiful, intelligent woman despite the fact that she wasn't really a female with quote, unquote, the "Hollywood look." Being able to meet Mo'Nique was such an inspiration to Angie that she decided to add her to the "Opposites Attract" dedication page. Shortly after the release and success of her second book, she released her third book entitled "Tantalizing Pleasures," which also became a big hit. Crandell say's, "The main character was somewhat like myself. She was looking for love in all the wrong places until love found her. The Marine she winded up falling in love with was a great guy. I've always loved Marines and what they stand for. This book was really enjoyable for me to create."
Crandell has based all of her stories to be drama-filled and suspenseful. She gets her inspiration from people like Terry Mcmillan, Steve Harvey, Tyler Perry, the Wayans family, and Spike Lee. Crandell favors Spike Lee because of the fact that he was also from Brooklyn and he did his own writing and filming; and the Wayans Family because they are a brilliant comedic family from New York City. She loves how these are people that started from the beginning like most, and never gave up.
Angie Crandell is currently working on her fourth book, "The Fireman's Revenge," a sequel to "The Fireman." She is also a part of a documentary movie called "Lifechoices," which is set to be released soon. Crandell really enjoyed being a part of this project and is blessed that Roger Thaxon allowed her to take part in it. She explains, "The message behind the documentary is to find out the different aspects in people's lives, and seeing the choices they made to get them where they are today. Some people make good choices, and some make bad. It's up to you to determine what path you will walk."
A bit of advice that Crandell would give to others is to "Keep God first! Don't give up! Believe in yourself because you will have some people who might not believe in you." She thinks its best to write something down on a sticky note and tape it someplace where you can see it and be able to read it  out loud. Lastly, to stay focused, because you can achieve everything you want.
by Erin Napolean