by Dr. Blessing Anyatonwu, D.C., M.S.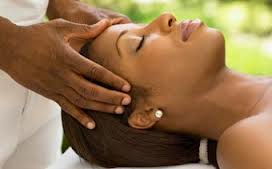 The in-laws are in town, the kids want everything on their Christmas list; you are responsible for cooking dinner, putting the kids to bed, acting as a referee between family members, not to mention the nonstop traffic to the mall for Christmas shopping. The holiday season can bring a great deal of joy and stress.
Don't you wish you could just escape it all? If so, you should. During the holidays we focus on how everyone else is doing and neglect to take care of ourselves by the time New Year's comes around, we're are frazzled and burned out.

Here are some ways to combat stress during the holidays:
1.       Rest
Taking time out to get proper rest allows your mind and body to recharge. You are less stressed and able to deal with the challenges that you will face during your day. It gives you time to reflect and plan so you can enjoy your day instead of rushing through it. Lack of rest can affect your immune system and leave you stressed.
2.       Get away
Find time for yourself, even if it means locking yourself in the bathroom and taking a 15 minute break. It doesn't sound luxurious but sometimes just a few minutes away from the chaos and a little deep breathing can take you a long way. Whether it's a walk on the beach, vacation in Hawaii or quiet reflective time at a coffee shop. Find time to get away.
3.       Exercise
A brisk walk, dancing or a 4 mile run, exercise in any form is the best stress reliever that has benefits that keep on giving. It produces endorphins that help decrease stress and increase your feeling of wellbeing. Exercise helps strengthen your immune system, decrease cortisol levels and even increase your quality of sleep.
4.       Indulge. Occasionally.
You have worked hard, your work out, eat healthy and you have a plan to manage your stress. Give yourself permission to indulge; whether it's the piece of cake at the bakery, the peppermint latte at Starbucks, a massage or spa night with the girls. Every once in a while it is good to go out and do something special for yourself.
5.       Do something you love
What do you love to do? Take some time out and do it. Women who take time to do things they love have lower stress levels and have higher sense of wellbeing compared to women who don't.
During this Christmas season take the time out to enjoy time with your loved ones and also take care of and love yourself. After all when you take care of yourself it allows you to give more  to those around you.
Dr.Blessing Anyatonwu is a health advocate, speaker and health care professional that believes that prevention is the best medicine. She is in private practice in Austin, Texas and provides nutritional counseling for clients through email and Skype. She works with clients who are tired of being told that drugs are the only answer to their health problems and helps clients come up with individualized plans for their health success. Send questions, comments and nutritional counseling inquiries to info@earnestholistichealth.com