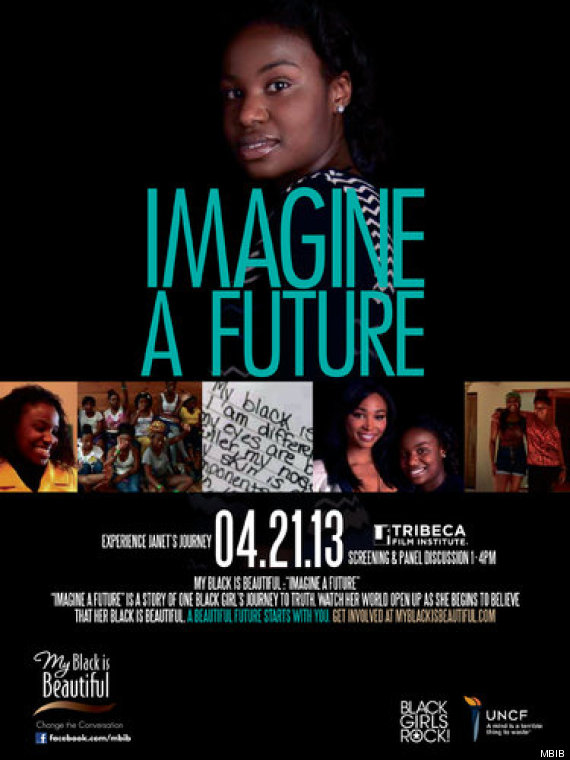 Sunday afternoon at the Tribeca Film Festival, Proctor and Gamble's My Black Is Beautiful, an organization that celebrates the diverse beauty of African-American women and fosters self-esteem, debuted a documentary called "Imagine A Future: My Black Is Beautiful."
The film, which is co-directed by Shola Lynch and Lisa Cortes, follows Janet Goldsboro, a teenager from Delaware, who is struggling to find and own her worth. Like any boy-crazy teen girl, Goldsboro is plagued with insecurities, however it's the color of her skin that she finds most troubling.
The 30-minute documentary includes interviews with Olympic gold-medalist Gabby Douglas;Â who sadly found herself engulfed in a public debate about her hair, Â and MSNBC host Melissa Harris-Perry ; a black is beautiful advocate, as well as writer and image activist Michaela Angela Davis.
There seems to be no escaping racial issues both in and outside of the black community. Let's just hope films like "Imagine A Future" will clear some peoples minds on what's keeping young black girls from loving their beautiful brown skin.
"Imagine a Future" is set to air on BET on July 5 and will also be posted on YouTube.