I am a 41 year old wife and mother of two kids, ages 7 and 5.  I have always prided myself with being healthy and in good physical shape.  I have no family history of breast cancer.   Thus, I  did not fit the average description of one who would be diagnosed with breast cancer.  Seven months after being diagnosed with breast cancer and completing treatment, I am happy to say that I AM A breast cancer SURVIVOR.
Here is my story.  One evening in January of 2011, my husband and I had just settled down to watch a movie, when I decided to do my monthly self breast examination.  I felt a soft, moveable lump in my left breast and thought, "I'll just watch it because it could be hormonal."  About three weeks later, the lump had not dissolved, in fact it began to throb during moments of rest.  I decided to call my doctor.  I was seen within one week and my doctor immediately sent me for a mammogram and an ultrasound.  The lump did not show up on the mammogram because of where it was located.  However, the lump did show up on the ultrasound.  The radiologist spoke with me that day and said, "We don't know what it is yet, but it is definitely something."  A peace came over me in that very moment, and I was reassured from within that I was going to be alright.
I was seen by a breast specialist a few weeks later and given an in-office breast biopsy and was told to call back in two days to discuss the results with the doctor.  During the two day waiting period, I felt in my inner being that the lump was malignant, but that I would be okay.  On March 1, 2011, after two days of waiting, I called the doctor.  He said, "I am sorry honey, but the lump is malignant and we need to schedule a surgery date to take it out."  My heart sank in my chest and I began to cry, but again, I was immediately reassured within my inner being that I was going to be fine.  I said out loud, "I am going to beat this!"  I began to pray and basically plead to God for my life.  "I cannot die. I have too much to live for. I have two beautiful children and a husband who loves me.  They all need me and I want to be here," is what I told myself and God.  "So please Lord, please, spare my life," I cried.
My mother moved in with me and my family for the duration of my treatment.  I underwent 3 breast surgeries, which included a left breast mastectomy with immediate TRAM (transverse rectus abdominus myocutaneous) flap reconstruction.  In layman's terms, a TRAM flap reconstruction is when the surgeon removes the fat from your abdomen and puts it in your breast area, thus creating a new breast and giving you a tummy tuck all at the same time.  This is a very delicate and lengthy surgery and is only performed by a few plastic surgeons within the United States.   The surgery took 12 hours and the road to recovery was long and challenging.  Because I had undergone the mastectomy, I was told by the oncologist that I would not have to undergo radiation treatments, but that I would need to take 6 chemotherapy treatments.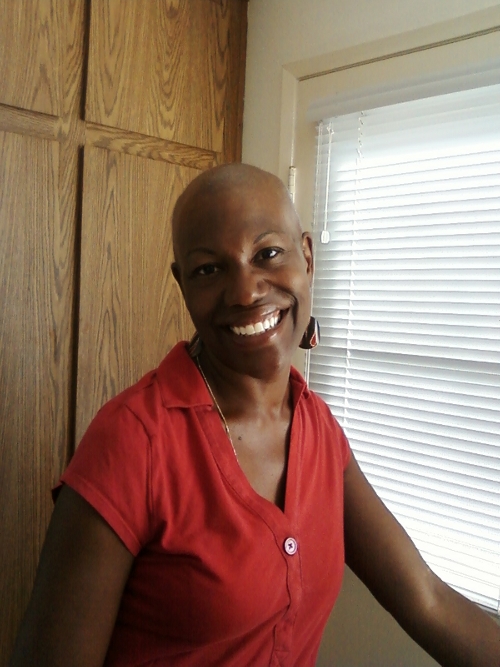 After each chemotherapy treatment, I felt my body slowly reacting and tearing down. I lost all of my hair and had a few other side effects of treatment.  Overall, my prayers were answered and my body held up incredibly well throughout the three surgeries and six chemotherapy treatments.   I know that it was my constant prayers, and the love and prayers of family and friends that kept me through this period of time.
I am happy to say that I have made a full recovery from the reconstructive surgery.  I had my last chemotherapy treatment on 8/24/11 and am already starting to notice my hair growing back and I have already regained my strength.  I have a testimony as a result of this experience that I am willing to share with all who will listen.  There is so much that transpired throughout my journey that I cannot begin to tell it all in this article.  But all I can simply say is, "God is good and by His stripes I am truly healed."
Breast cancer does not have to be a death sentence.  Unfortunately it is for many African-American women throughout the United States.  Although fewer African-American women are diagnosed with breast cancer as compared to Caucasian women, more African-American women die from the disease.  There are many websites on the internet that provide information on the topic and can answer the question of "Why do more African-American women die from breast cancer than their Caucasian counterparts?"
I would like to encourage every woman who is reading this article to begin doing self-breast examinations on a consistent basis, and if something does not feel or look right, please call your doctor and get it checked out.  If you are afraid to go to the doctor, have a close friend to go with you.  There is no excuse that can override you taking control of your health and detecting breast cancer as early as possible.
By Chelsea Williams