Rapper and actor Ice Cube is set to executive produce Hip Hop Squares, a spin-off of the original 1960s Hollywood Squares. The re-vamped Hip Hop Squares is set to premiere this fall on VH1. Each week's episode will consist of celebrity contestants being quizzed on their knowledge of hip hop and pop culture.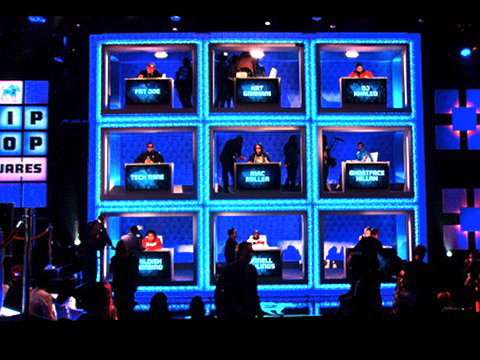 "Hip Hop Squares is going to be fun and spontaneous, unlike typical game shows, viewers should never know what's going to happen next,' Ice Cube said. "When VH1 asked us to join the producing team, we jumped aboard as we have had success with VH1, and we love their team, excitement, and commitment to the show."
Hollywood Squares usually includes two contestants in a game of tic-tac-toe competing to win cash and prizes.
Ice Cube and his production company, Cube Vision, are overseeing the production of Hip Hop Squares.
By Tiara Bryant

Edited and Designed by Renita Singleton