By Makeda White
The 17th annual International Beauty Show and International Esthetics, Cosmetics & Spa Conference (IBS IECSC) took place on March 10-12 at the Jacob K. Javits Center in NYC. The three day event showcased top talent and viral trends in the makeup and beauty world. Here's some highlights and takeaways.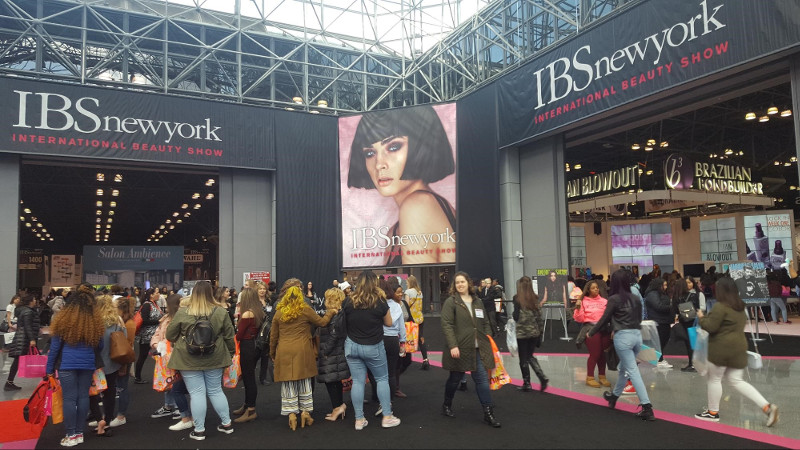 For the Lashes
Lashes have transformed from red carpet attire to everyday wear. They can be a little accent to your 9 to 5 job or your go to statement look for a night out. There are lashes for anyone. So which ones are for you?
Lamisha, a lash tech with The Lash Professional says that for a natural look aim for the C Curl lash. They are the starting lashes, causal and subtle.
Now what to choose? Band lashes or individuals?
"I prefer the individual lashes," says Lamisha. "I don't want to deal with the adhesive. I like to go to the gym, sweat and go to the pool and still come out looking like a snack!" These snack worthy lashes can last up to a month without a refill but it's recommended to refill every 2-3 weeks to keep fullness.
Sirine Swed, CEO and founder of Battington Lashes says her company sells more band lashes than individuals. According to Swed, band lashes really "give your eyes a pop!" Battington lashes are handmade out of 100 percent silk and each lash can be used 25 times. Their best selling lash is the Monroe 3D silk.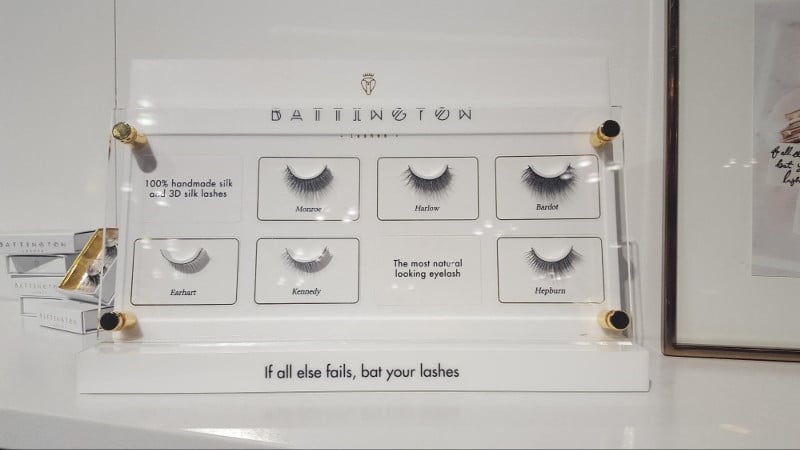 "This lash looks good on everybody," says Swed. "It doesn't matter your eye shape or if you wear a lot of makeup or a little bit of makeup. We call it our universal lash."
Whether you are looking to unleash your inner Monroe or just wanting to add a subtle flare to your look, there is a lash for us all.
For the Skin and Body
CBD oil has been the beauty industry's new high. The cannabis oil filled with antioxidant and anti-inflammatory properties is said to rejuvenate hair and skin.
For my ladies who are a little weary of the new beauty craze, Nature Spell is a cosmetic line for the body and soul. The UK-based company was inspired by the Gandhi's family childhood in Kenya, where they developed a deep connection to nature.
Each product is crafted with natural oils and exacts, hand picked to cultivate a unique soothing process for the mind and body.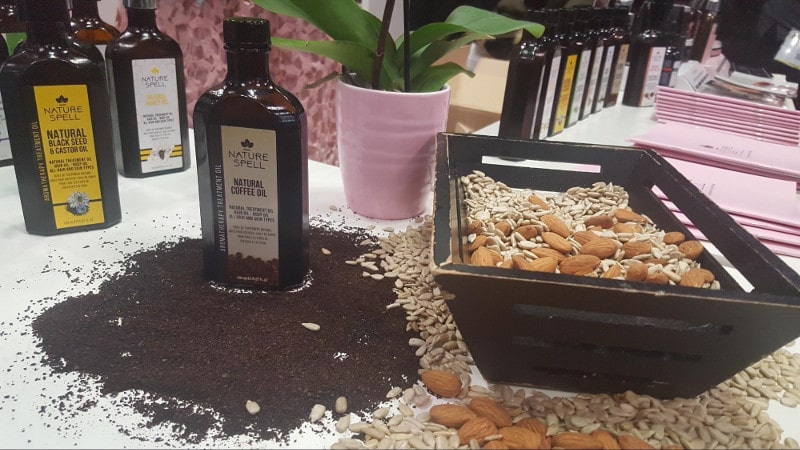 I tried the 2 in 1 Natural Lavender Treatment oil for hair and body. It left my hands feeling silky smooth. Although oil infused, there was no sticky residue with the product… and THE SMELL! It was a light lavender scent that stayed with me throughout the day. I'd find myself smelling my hands just to take a whiff of the soothing scent.
Vermillion Cosmetics was also swarmed with potential buyers around as they passed out free samples of the vegan friendly lipstick line.
Cosmetologist Xenia Perez explains the buzz around the products. "I love these products," says Perez. "You can wear it all day, you can eat, you can drink and it's cruelty free."
With spring quickly approaching, Perez recommends the best shades for spring.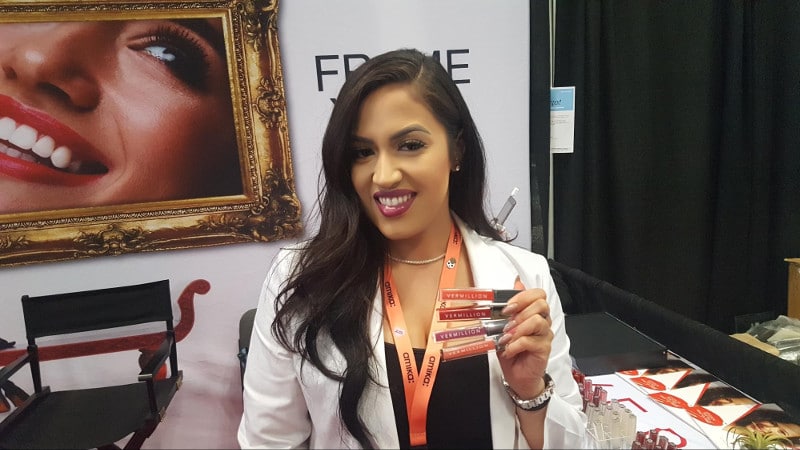 From top to bottom, Perez recommends Mouth Off, Foxy, Queen V and Poise & Peachy as the perfect spring shades.
For the ladies who love the flare, glitz and glam, Eye Kandy Cosmetics is for you! Their pigmented shadows come in an array of colors and shades from the softest pinks to the most vibrant shade of siren red.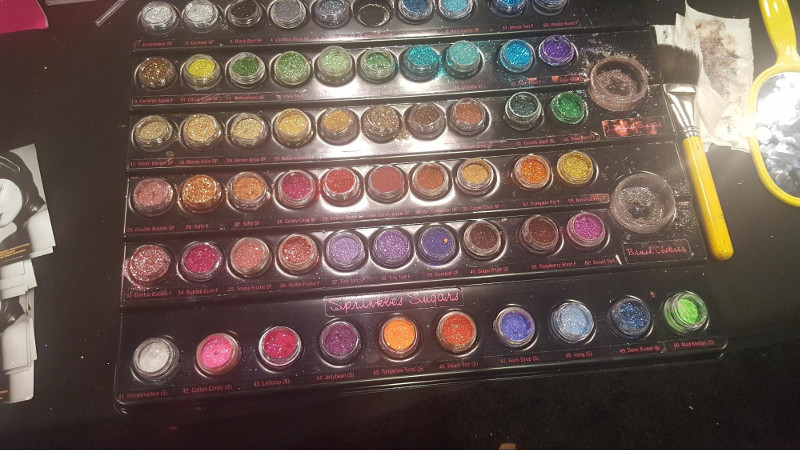 The shadow can be applied with or without a base shadow. The glitter dust is applied with a water based adhesive which serves as a primer to insure long lasting wear.
Whether you would like to add a little sparkle pick up to your day look or paint the town in fairy dust, Eye Kandy has a shade you will love.
The IBS Beauty show highlighted diverse makeup trends and viral beauty treatments. Hopefully next year you'll be in attendance to explore the world of beauty.