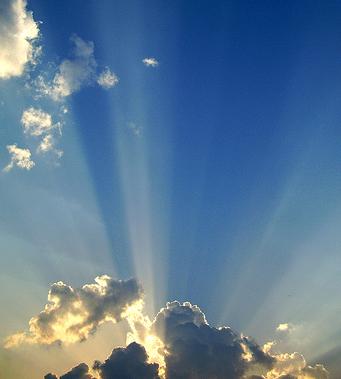 Born about 640 B.C., Jeremiah was a prophet during the time of Jerusalem, a time when there was evil in the house of Israel and Judah. The temple had degenerated from being a house of prayer into a "den of thieves" Jer. 7:11.  Jeremiah heard a word from God who told him that He would ruin the pride of the leaders and people of Judah and Israel who refused to hear and be obedient to His words and His warnings. Jeremiah attempted to warn them of the coming doom. They did not receive correction. They followed the dictates of their evil hearts and were delivered into the hands the King of Babylon in 586 BC.
"I will surely consume them, says the Lord.  No grapes shall be on the vine, Nor figs on the fig tree, and the leaf shall fade; and the things I have given them shall pass away from them." Jer. 8:13  "I will make Jerusalem a heap of ruins, a den of jackals.  I will make the cities of Judah desolate, without an inhabitant." Jer. 9:11
Throughout time and in this very time, people have been living in a struggle between thinking, saying and doing what is right and what is not right. Laws were given in the time before Jesus Christ, but still it was impossible for mankind to keep them.
Throughout time, mankind has also been given leaders, some who have been deceitful and have lead them astray as opposed to leading them to truth. Mankind has been weak in the ability to discern the truth from the lie resulting in the curse of death and destruction.
The Lord God also told Jeremiah that he would gather the remnant of His flock out of all countries where He had driven them and bring them back to their folds; and they shall be fruitful and increase.  I will put up shepherds over them who will feed them, (as opposed to the shepherds who had driven them away, not attended to them and also lead them astray.)
"Behold the days are coming says the Lord, That I will raise to David a Branch of Righteousness;  A King shall reign and prosper, and execute judgment and righteousness in the earth…He will be called Jehovah Tsid-ke-nu: the Lord Our Righteousness."
Jeremiah 23:1-6 Â Â A descendent would come who would bring peace and justice to God's people.
In the darkness of unrighteousness, the people needed a light in order to see the way out.  Jesus Christ would come and occupy David's throne.  As the angel revealed to His chosen mother Mary "He will be great, and will be called the Son of the Highest; and the Lord God will give Him the throne of His father David and He will reign over the house of Jacob forever, and of His kingdom there will be no end." Luke 1:32-33  Amen!
Let us be reminded of the first man, Adam.  "Therefore, just as through one man's sin entered the world, and death through sin, and thus death spread to all men, because all sinned…Nevertheless, death reigned from Adam to Moses, even over those who had not sinned according to the likeness of the transgression of Adam, who is a type of Him who was to come." Romans 5:12,14
"For as by one man's disobedience (Adam) many were made sinners, so also by one Man's obedience (Jesus Christ) many will be made righteous." Romans 5: 19-20
Where sin abounded, grace would abound much more through the Lord Our Righteousness. "To as many as received Him, to them He gave the right to become children of God." John1:12.
I cannot speak of the Lord Our Righteousness without speaking of God's love for us.  "For God so loved the world that He gave His only begotten Son, that whoever believes in Him should not perish but have everlasting life." John 3:16
God gave us a gift in Christ that allowed us to be "born again" to be redeemed from sin and to be born of the spirit. "Now all things are of God, who reconciled us to Himself through Jesus Christ, and has given us the ministry of reconciliation…For He made Him who knew no sin to be sin for us, that we might become the righteousness of God in Him." 2 Cor. 5: 18, 21   In Christ is embodied all the treasures of divine wisdom and the collective thought of God.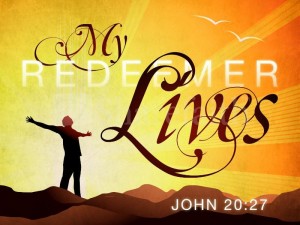 He who believes in Christ is not condemned, for He was sent that the world through Him might be saved…"and this is the condemnation, that the light has come into the world and men loved darkness rather than light, because their deeds were evil." John 3:17, 19 Those holding bitter envy and self seeking in their hearts, preferring their own self-righteousness. But, "If we confess our sins, He (the Lord) is faithful and just to forgive us our sins and to cleanse us from all unrighteousness." 1 John 1:9 Amen!
If we ask Jesus into our hearts, the seed of righteousness is planted in us to nurture and to water with the word of God until we grow into our full maturity and wisdom. Christ gave us right standing before God.  He lifted the veil so that once again man could fellowship with God as in the original garden.  (No longer needing animal sacrifice and mediators for atonement of sin). He gave us a new nature so that we are no longer children of disobedience. Jesus is our hope of eternal life.
"For by grace you have been saved through faith and not that of yourselves; it is a gift of God, not of works, lest anyone should boast." Eph. 2:8
Let us recall that the first man was given eternal life and placed in a garden of full provision. Deception stole it away. Death came as a result of sin. A woman was blamed for bringing sin (mankind's separation from God and His provisions) as she was deceived into disobedience, eating the forbidden fruit and giving it to her man. Yet, God chose a woman (Mary) to be the channel for mankind's redemption, to be a channel for our victory in Christ, to be a channel for the opportunity to return to the Paradise where all needs are met.
Women still remain a channel for elevation of mankind, as we can give birth to whatever is good and uplifting. In all your decisions think about "whatever things are true, whatever things are noble, whatever things are just, whatever things are pure, whatever things are lovely, whatever things are of a good report, if there is any virtue and if there is anything praiseworthy-meditate on these things." Phil.4:8Â Â  "That you may become blameless and harmless, children of God without fault in the midst of a crooked and perverse generation among whom you shine as lights in the world." Phil.2:15
Copyright 2011 by Osundara Mayuri – Author, The Book Of Mayuri: Why We Can't Have Peace and How We Can Have Peace -Westbow Press, 2010
All rights reserved. Unless otherwise indicated. Scripture taken from the New King James Version. Copyright 1982 by Thomas Nelson, Inc. Used by permission.  All rights reserved.        Contact:  veranolarue@earthlink.net