By Shadea L. Blyther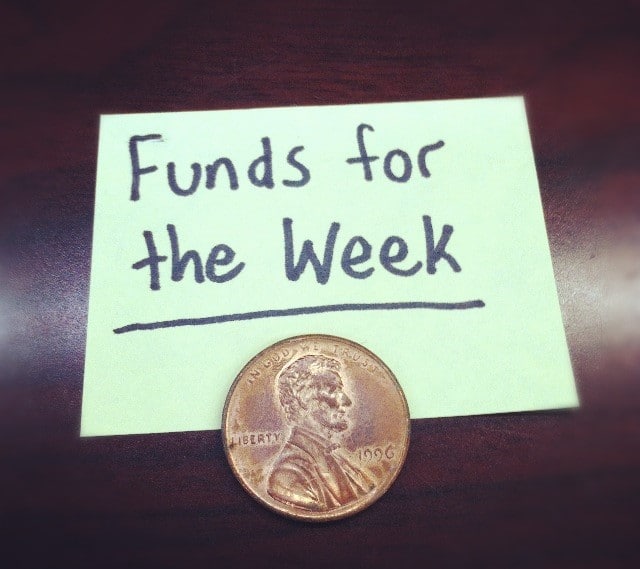 It's that time of year again as you may be enrolling as a freshman or returning back to college. Whether you worked hard all summer or partied even harder throughout the late nights, it is back to reality and time to focus on your education. Every student goes through obstacles in college and the one that we are all familiar with is being broke.
Having a full-time job while in school is not an option for some students but luckily some schools do offer part-time job opportunities. Researchers from The Community College Research Center at Columbia University's Teacher College discovered that grants covered up to only 75% of wages for full-time students to receive federal work study. Work study is a college program that provides part-time jobs for students while attending school. However, it is better known as "pocket change." With a work study job, eligible students earn at least the federal minimum wage and can only work up to 10 to 15 hours a week.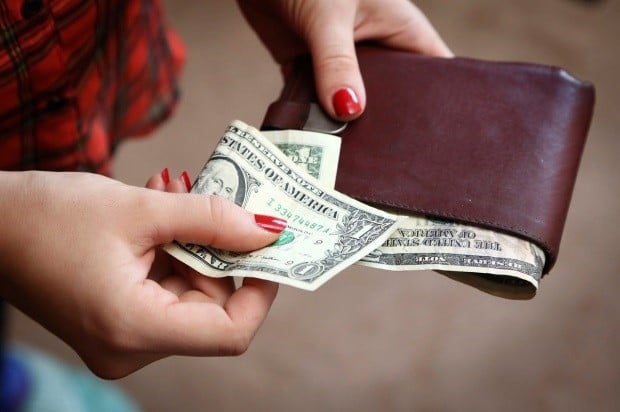 Do you find yourself running out of funds? Are you far away from home? Are you tired of eating the cafeteria food and chicken flavored ramen noodles for the past four days? Well sit back and take notes! Here are five beneficial tips on how to gain income and invest in college through a creative comparison of some successful Hip-Hop artists' song titles.
#1 Started From the Bottom-Drake
If you are a freshman or new to the campus, try to get involved in as many clubs and organizations as you can to find out which one you're most interested in. There are a variety of choices such as The Black Student Union club, Latin American Society, Student Government Association, sororities and more. There is a club for everyone and everything ranging from sports, to dance, to educational programs. The best part is that if you don't like any of the organizations on campus, you can create your own. This is a great way to connect with students more that may share the same passion as you. Another thing is to remember to narrow your options down to only as many that you can handle. Education is of vital importance and should be your number one priority. You don't want to overfill your plate.
#2 Get Up, Get Out, and Get Something-Outkast
If you haven't purchased any books for your classes yet because you don't have the money to buy them, rent them on campus and/or look up cheaper prices online to receive the digital copy. https://www.chegg.com/cheap-textbooks is a useful website where you can rent or buy cheap textbooks for your courses. If you still don't have any income, make sure to contact your professor or teacher's assistant as soon as possible. At times, they may have an extra hard copy of the textbook or even an older edition that is still valuable for you to borrow for the class. Tutors are always available for students in need of extra help and have copies of textbooks- ask to copy the pages that will be used in upcoming classes so that you aren't behind. Now that I mention tutors, if you are proficient in a certain class and are capable of assisting others, sign up to tutor students and get paid for something that comes easy for you..
#3 Make "Moves"-Big Sean
Connect with students that share the same interests as you, whether it is that you are both in the same book club, share the same classes, attend women's empowerment meetings, or live on the same residential floor. Find out if your college has their own social media website that promotes and informs students about upcoming events, club meetings, and activities. If your campus doesn't have these sources, connect with clubs and organizations all over school to create a campus-wide source using Instagram, Facebook, Twitter, and more to update your fellow colleagues. "Nothing will work unless you do. All great requirements take time." The late poet, memoirist, Civil Rights Activist, and author Maya Angelou once stated about education. It is good to establish connections and to start building your network because there are many people you will meet in college that could later be a great help.
#4 Hustle HARD- Ace Hood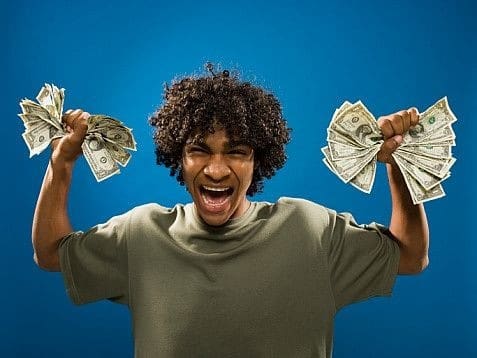 Do you have any hidden talents that you want to share throughout the campus? Do you have any bright ideas for the betterment of the college? Bring them to light as you never know where your talent might land you to create history for your school. In 2007, student trustee Benjamin Lamb from Massachusetts College of Liberal Arts, started making waffles for students every wednesday night to bring in more people to join his club. With the success of his creation back then, now the school provides waffle wednesdays to everyone for free all year round. Get active and come up with ways to build an income for yourself. If you know how to style hair, try doing it in the courtesy of your own dorm room and charge people for it. If you enjoy dance or step and want to teach on campus, charge $1 a person to join the class.
If you know how to sew or design clothes, create a fashion show with the help of other organizations so that you can promote your upcoming brand. This way you can expose your clothing and make a profit of selling items to students. If at first you don't succeed, try and try again.
#5 For Free?-Kendrick Lamar
Remember to save, save, save! Always keep in mind: if it's for free, it's for me. All clubs and organizations are free to join as a member. Once you are an active member you can help by volunteering to be a part of the events they may broadcast throughout the campus. When you help, you most likely get to attend the events, parties, and functions for free. Because almost every club receives funding, they may provide their general meetings with supplies such as backpacks, t-shirts, and free food. The more you get involved around campus, the more chances you have of enjoying free perks.
These are some essential tips that will help you to maintain a healthy and fun school experience without running out of money. "Only make decisions that support your self-image, self-esteem and self-worth. When you undervalue what you do, the world will undervalue who you are." Media proprietor, talk-show host, entrepreneur, actress, producer, and philanthropist Oprah Winfrey stated as she became the wealthiest African-American woman in the world.