By Taylor Johnson
Creating a vision board is a fun and creative way to set new goals and ideas for yourself. The concept of a vision board is based on the law of attraction. It is basically a way to let in good energy, drawing in things you want and desire into your life. This is a project for everyone to do, especially someone who lacks inspiration and motivation at times. Making a vision board can be something fun that you do by yourself or you can host a vision board party with friends and have wine and snacks.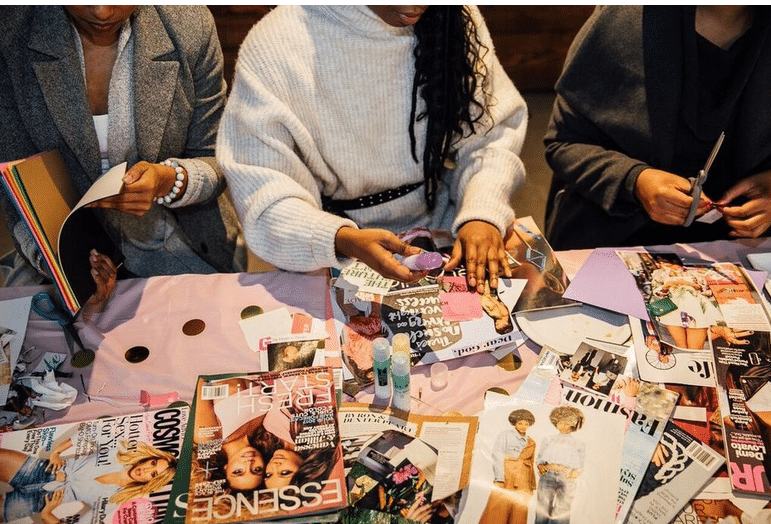 How to get started:
Start off by brainstorming: think about things in your life you want to improve on, what you desire, and any other ideas or goals that you can think of. Split your goals into sections for what you want mentally, financially, and spiritually.  It might be good to draw your vision board on a piece of paper before you make it.
How it works:
Materials
For your vision board your going to need a poster board, magazines, scissors, markers and glue. You can also use glitter, paint, holographic paper, quotes and letters as decoration. Most of these things you can find at Michael's or any craft store.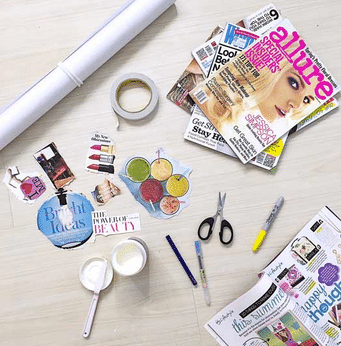 Putting it together
Start cutting out pictures from magazines that represent your ideas and goals. For example, if you want to travel to the Bahamas, you should cut out pictures of the beach or a passport. If your goal is to eat healthy, cut out pictures of fruits and veggies. You can have multiple different sections on your vision board. Just make sure to keep it organized!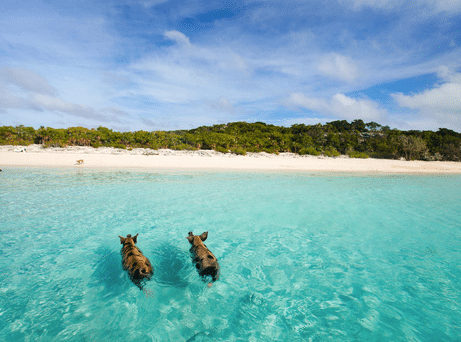 Display it
Once you have finished your vision board, it's time to hang it up somewhere you can see it. It should be in a place where you will see it everyday like your closet door or on your desk. If it's not out in the open, then you're likely to forget about it.
Manifest your vision
Now it's time to leave things up to the universe. Through meditation and manifesting you will see more opportunities to pursue your goals. Whenever you come up with new ideas make sure to add them to your board. You should make a new vision board every 6 to 12 months to keep it up to date with your life and aspirations.