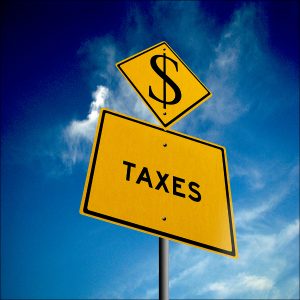 Many small business owners face massive sticker shock that first year they file their taxes. You've started your business, and things have really taken off; but come April you realize that you owe a hefty sum to the government. Paying a full year's worth of taxes all at once can be something of a hardship; even for a business that's been successful. That's why you need to start looking into paying quarterly taxes early.
Determine whether you need to pay
The general rule is that you're supposed to pay taxes as you go. If you get to tax time and you haven't paid enough, you might be looking at a penalty for underpayment. There are a few criteria that can help you determine whether you need to pay quarterly taxes:
If you plan on owing less than $1,000 in taxes after any withholding you might have (such as from a spouse's employment) then you're not required to make quarterly tax payments.  If you expect that any taxes withheld are going to cover a minimum of 90% of your total tax bill for this year, then you don't need to make quarterly payments, either.
If you expect that your withholding would equal at least 100% of the taxes that you paid last year, you're not required to make quarterly tax payments. If your adjusted gross income from last year was more than $150,000, you need to expect your withholding to cover 110% of last year's taxes. If you don't fit any of those criteria, you need to pay quarterly taxes.
Know how much you need to pay
Estimating your quarterly taxes can be a bit of a process. You can talk to a tax professional, or you can work your way through the estimated taxes form 1040-ES. Essentially, you're required to make quarterly payments so that, by the time you make the final one due April 15, you've paid in 100% of the amount of the taxes you owed during the previous year. (Here again, if your AGI was above $150,000, the IRS's "safe harbor" rule requires you to pay 110% instead.)
Decide how to pay
There are two acceptable ways you can pay your quarterly taxes:
By mail. You can send a check made out to the United States Treasury, and it has to be postmarked by the due date (April 15, July 15, October 15, and January 15). Make sure to include your Social Security Number (or your Employer Identification Number) on the check, and to include a copy of the 1040-ES form.
Electronically. Today, it's much easier to make your quarterly tax payments electronically. You can use the EFTPS – Electronic Federal Tax Payment System – to make those payments. You can either go in and manually authorize the payments each quarter, or you can set up an automatic debit. This option also allows you to make payments monthly, if you'd rather pay less each time and reduce the impact of sending off a big check four times a year.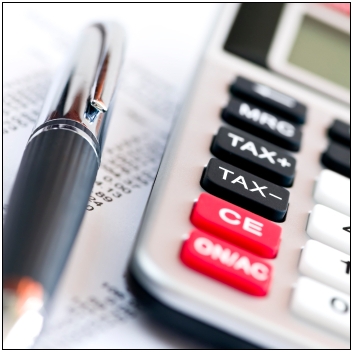 You can make your payments in equal amounts each quarter, or you can pay more during one quarter and less during the next. The key here is that, if your business owes more in taxes during a given quarter than what you pay, you could face underpayment penalties for that quarter.
Avoiding underpayment penalties the first year
You'll notice that the requirements for paying quarterly taxes are based on the previous year's income tax return. What this means is that, for the first tax year your business operates, you have a bit of a different situation. If you're transitioning from a full-time employment situation to a self-employed situation, you may still need to pay quarterly taxes.
Previously, your employer took out your taxes from your check. You're still responsible for making sure that you pay in enough to cover last year's tax burden. The exception to this, of course, is if you don't estimate that your business will result in a tax liability that's as high as your liability was the previous year.
The bottom line is this: if your business is profitable, you're going to owe taxes. You're always better off making quarterly estimated payments than you are waiting until the end of the year. If you wind up making more or less during the year than expected, you can always adjust those quarterly tax payments accordingly. Talk to your tax advisor today, and determine exactly what further steps you should take to estimate your quarterly taxes and avoid penalties.
Author bio
Dominique Molina is President of the CertifiedTaxCoach.org, a professional organization that helps tax professionals deliver thousands in tax savings to their clients. Dominique has compiled many resources for members including a tax-specific engagement letter, the most comprehensive tax course in the industry, and powerful accounting and marketing guides.