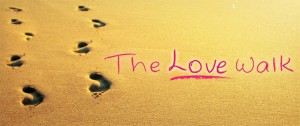 Over the last few years a series of events have occurred in my life that has caused me to have to really examine myself. It's amazing how many of us will live most of our lives thinking and believing that we are something that we aren't and we will inadvertently spend years moving and operating in those very things that we claim not to be and this goes for myself, as well.   Because I never knew that I was selfish, until I met a man that was self-less. I never considered myself as being self-centered, until I met a man that was noble. I never thought that I was arrogant, until I met a man that was humble. I never knew that I was so guarded, until I met a man that was so transparent and the more time that I spent with this man, the more I saw all that he was and he was love. He gave love, showed love and walked in love and I don't mean man's interpretation of love. I mean, 1 Cor 14:4-8 LOVE, which says:
Love is patient, love is kind. It does not envy, it does not boast, it is not proud. It is not rude, it is not self-seeking, it is not easily angered, it keeps no record of wrongs. Love does not delight in evil but rejoices with the truth. It always protects, always trusts, always hopes, always perseveres. Love never fails ~ 1 Cor 13:4-8
It was in this man's presence that I saw all that I wasn't and all that I wanted to be. No, I wasn't a thief and no, I wasn't a liar. Yes, I was a woman of peace. Yes, I was polite and respectful. Yes, I was kind and generous, but my love walk was a bit shaky, because in my own way I could be a bit rude and truth be told, secretly I kept a record of wrongs. So even though I could say "yes" and "no" to all of these other great qualities I lacked the greatest quality of them all and that was love and if all that I am and if all that I do is not motivated and operated in love, then all that I do is in vain in the economy of GOD.  Therefore, as a believer I must always evaluate my love walk, because I don't care how anointed you are, how many crowds you can draw, what ministry you are on, how gifted you are and what title you carry, if you are not walking in love, then you are not walking with GOD, because GOD IS LOVE and HE is not impressed by how many songs we can sing, how many books we can write, how many members are in our churches or by how many letters are behind our names. HE's impressed by our LOVE WALK.
So beloved, I challenge you today to ask yourself "HOW IS YOUR LOVE WALK?" Because if fashion models can be zealous about their catwalks and people in the military can be obssessive about their cadence walk, then surely as Christians we can be more passionate about our LOVE WALK.
HOW IS YOUR LOVE WALK?
And walk in love, as Christ also hath loved us, and hath given himself for us an offering and a sacrifice to God for a sweetsmelling savour. ~ Ephesians 5:2.
By: Phaedra T. Anderson