By Cenithia Bilal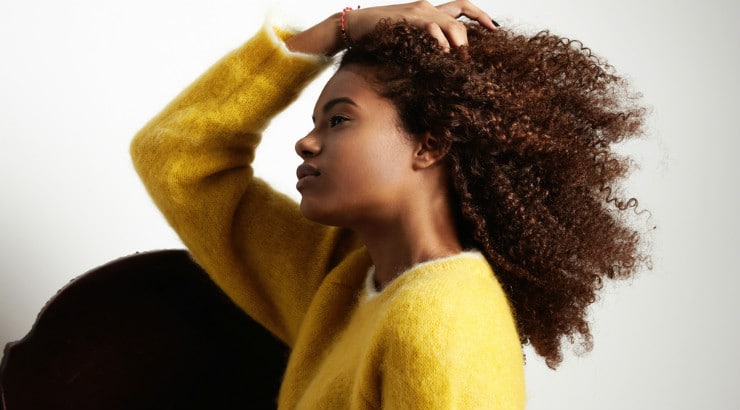 Here's the truth: I have an extremely itchy scalp. It's the kind of itch that makes you want to tear your hair out or scratch your scalp until it bleeds. It's the kind of itch that never goes away. I've tried it all: Selsun Blue, African black soap, ACV rinses, tea tree oil, water washing, etc. If there's a method for curing itchy scalps, I've done it. As I've attempted to cure my scalp issues over the years, I've learned that the majority of those treatments just don't work. They might work on the average person with a bit too much dandruff, but my scalp definitely isn't average. These methods only gave me false hope and temporary relief. It wasn't until recently, as in three weeks ago, that I made a revolutionary discovery. My life is different now, okay?
On the day of the breakthrough, I went to my local Target to find a new shampoo. I had finally finished my Trader Joe's Tea Tree Tingle shampoo, which was ineffective at the least, and was ready to try something new to solve my eternal problem. After a little research, I decided to try Head & Shoulders shampoo. I haven't had great experiences with dandruff shampoos in the past. Selsun Blue just made the itch worse and the Neutrogena T-Gel was a waste of my money. But I'd never dabbled with Head & Shoulders, so I thought I would give it a try. I cautiously purchased the classic clean shampoo and went home to begin my arduous wash day routine.
I decided to twist my hair so I wouldn't have to deal with it for the next couple of days. Two whole weeks went by before I realized that I hadn't scratched my head once. That's never happened to me before. Usually protective styles only last a week before the itching gets so bad that I can't take it anymore. Usually my head is itchy as early as two days after wash day. Bottom line: it's miraculous. So miraculous that I've been telling everyone about it, as though Head & Shoulders hasn't been around for over fifty years. I could've been itch-free years ago if I had just listened to one of their commercials, but I didn't believe the hype.
I've graduated from washing my hair once a week to once every two weeks and it's made a significant difference in the moisture and appearance of my hair. Now that I can actually do protective styles, I feel like a whole new natural world has opened up to me. So if you're struggling with an itchy scalp that just won't quit, give Head & Shoulders Classic Clean shampoo a chance. I'm glad I did.