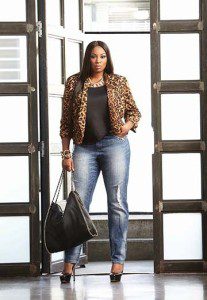 Stylish function is back this fall! This season is full of color, luxury and common sense. It is so important to start shopping now so that you can make the most of the amazing wardrobe pieces that have already hit retailers nationwide. From boots to amazing metallic details the door swings wide open for you to create a fabulous fall wardrobe.
One of the most important things you will do this fall is create a head to toe statement of relaxed fabulous. Think old school chic with a twist of contemporary when it comes to great garment selections. Look to leather leggings as well as patterned pants and skirts that hug your shape. Accentuating your waistline with great fit is so in. Layering is always hot for fall but this fall rock a denim jacket that is well tailored. One of my favorite rules of thumb for shopping is always the better the lines the better the silhouette so be sure to keep an eye on each piece that you purchase being a quality item that makes you feel like the wow factor will be in full effect every time you put that item on.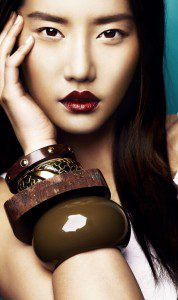 Whether it is your work wardrobe or your wardrobe for social events remember to go for trendy but cover your classic bases with accessories like pearls, headbands, and scarves in tons of hues. Imagination takes a back seat to stylish function this season so don't be afraid to be comfortable. The key to a hot wardrobe this fall is really thinking out the details. Thick cuff bracelets are hot as well as layered bracelets.
Switching over to the two things all of us girls love the most bags and shoes. Well ladies it is the season to go glam! Currently trending are great ankle boots, embossed metallic heels with prints like snake and Hawthorne. A pop of Hawthorne or leopard is everything this season! As for your handbag selection go for a great color clutch, leather classic and a shapely satchel that is textured when you are adding to your current collection for the season.
By Liz Everett