By Chaundra Scott
A publicist can be viewed as a liaison between a brand and the public. They garner promotion for a public image. They also build awareness, visibility and relationships. These numerous responsibilities are often done off screen and in the shadows of success. But on October 30th it's a time to celebrate publicists everywhere for National Publicist Day.
It's time to give them their flowers. Many publicists continuously spread their Black Girl Magic in rooms where they not only create a seat but where they bring the entire table. Public Relations has often been seen as a male dominated industry but this year we should recognize some of the prominent faces in Public Relations who also are women of color. They strive everyday to break the glass ceiling and they are shattering it to pieces. Let's meet some of these heavy hitters in Public Relations:
Shauna L of Lamore Lifestyle Public Relations
Location: Columbia, MD & Houston, TX
Instagram: @lamorelifestylepr
Website: www.lamorelifestylepr.com
Photo Credit: Lydia Williams Photography
"Just like with every male-dominated industry it feels as though we have to work twice as hard as women to prove ourselves. The best way I have been able to break the glass ceiling is working hard and being consistent. Also leveraging my relationships. Relationships are by far the biggest part of public relations."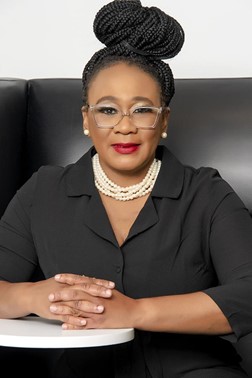 Tonya L. Moore of TLM Public Relations
Location: Baltimore, MD
Instagram: @tlm_pr
Website: www.tlmpr.com
Photo Credit: Nathaniel Isaac – Unique Photos
"Breaking the glass ceiling for me was to ensure that I stayed on top of my game by learning from mentors, continuing my education, and maintaining integrity. You need mentors. I was able to gain advice from some incredible black women leaders from ColorComm. Things are always changing so to make myself more marketable I constantly take classes. Knowledge is power. I will forever be a student. Last but not least, I put God first in everything I do. I know that He is my Source, and he gives me a favor. With God ALL things are possible."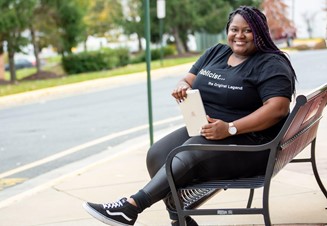 Chandra Gore of Chandra Gore Consulting
Location: Stafford, VA
Instagram: @cgoreconsults
Website: www.chandragoreconsulting.com
Photo Credit: Rashid Hassaan – Elite Ego Photography
"I have always made a space for myself no matter what. When I made the decision to branch into the comedy world I created my own space with my production company, SCM Productions that hosts and produces comedic events, and also founded the Greater Northern Virginia Comedy and Film Festival. I did not allow the fact that it is a male-dominated space to stop my growth or my dreams."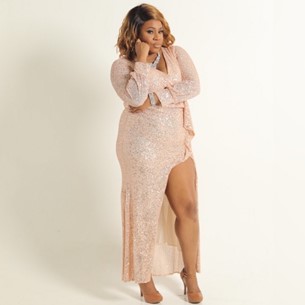 Tammy Reese of Visionary Minds Public Relations & Media
Location: Upstate NY
Instagram: @visionarymindsnys
Website: www.visionaryminds.simdif.com
Photo Credit: Jakeem Smith – Lifestyle Images ATL
"My journey is still going. So far it's been hard, tons of setbacks but also joy and blessings. My purpose is being a storyteller. I can do that through all the things I love- acting, writing, filmmaking, journalism and being a publicist.
None of what I do is easy. Sometimes I have to put some of my many hats down and just carry a few hats until I am ready to pick back up those other hats that I own. I do everything I love with care and care about everything I love."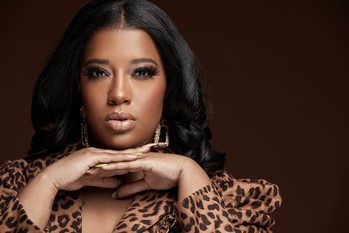 Regan Farley of Intel Media Group
Location: Baltimore, MD & Jersey City
Instagram: @raethepublicist
Website: https://msha.ke/raethepublicist/
Photo Credit: Roy Cox Photography
"Never taking no for an answer was vital to me when moving throughout the PR space. I knew that with each level required a different strategy to apply a certain level of pressure to be successful. In a world where many believe PR people shouldn't be the ones creating visibility opportunities for themselves I have to choose the latter. As an expert I believe that we have a level of opinion that can lend value when posting one's self. The goal more often than not is to inspire and empower my team. It's much less about me but more so about us. Elevating PR professionals to create their own lane is key for me."
Dawn Michelle Hardy of The Literary Lobbyist
Location: Charlotte, NC
Instagram: @theliterarylobbyist
Website: https://theliterarylobbyist.com/
Photo Credit: Jeff Cravotta Photography
"For me, I think my black girl magic is being able to enter into an industry simply based on determination, my ability to research, and having a personality with a desire to help. I did this all on my own, from the comfort of my home for nearly two decades. I'm here 19 years later because of those things. As an entrepreneur, I don't have a glass ceiling because I'm in my own lane. You have a glass ceiling when you work at a more traditional publisher, but as an independent publicist I can choose what I want to work on and where my own career will go. My level of success is defined by how many authors and book releases I'm able to support with press, events and strategic, creative outreach. I'm successful because I enjoy the work. I'm grateful that there is no glass ceiling. I can be as successful as I want to be. And I am known to be ambitious. Skies the limit!"