It's the most magical time of the year Bronze beauties. Whether you are searching for the perfect gift for that special someone, or just wanting to show yourself some holiday love, our shoppable list of gifts were carefully curated with you in mind.
Coconut Soy Candles $36.00
This collection of small batch, hand-poured luxury candles are made in New Jersey. Each candle of this black-owned, woman-owned brand is named after a zip code holding a memorable fragrance. Makes the perfect gift for someone who wants a custom blended luxurious fragrance for an everyday luxury experience.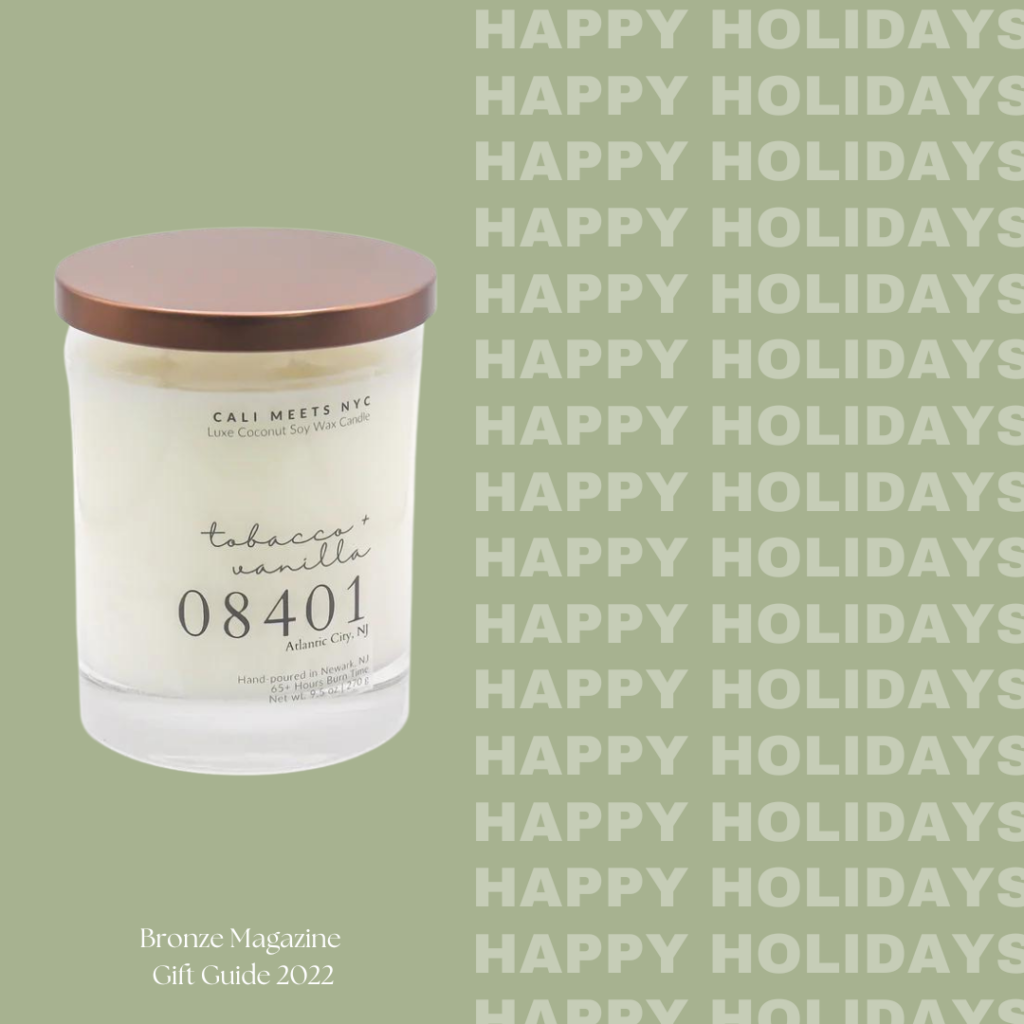 Restoration bundle pack $64.97
These products from this black-owned, woman-owned brand make the perfect hair beauty gift for moisturized, healthy hair. The bundle pack includes an 8oz Shampoo and conditioner, 4 oz Braid Refresher and Hydrating Spray and a 2 oz Restoration Oil.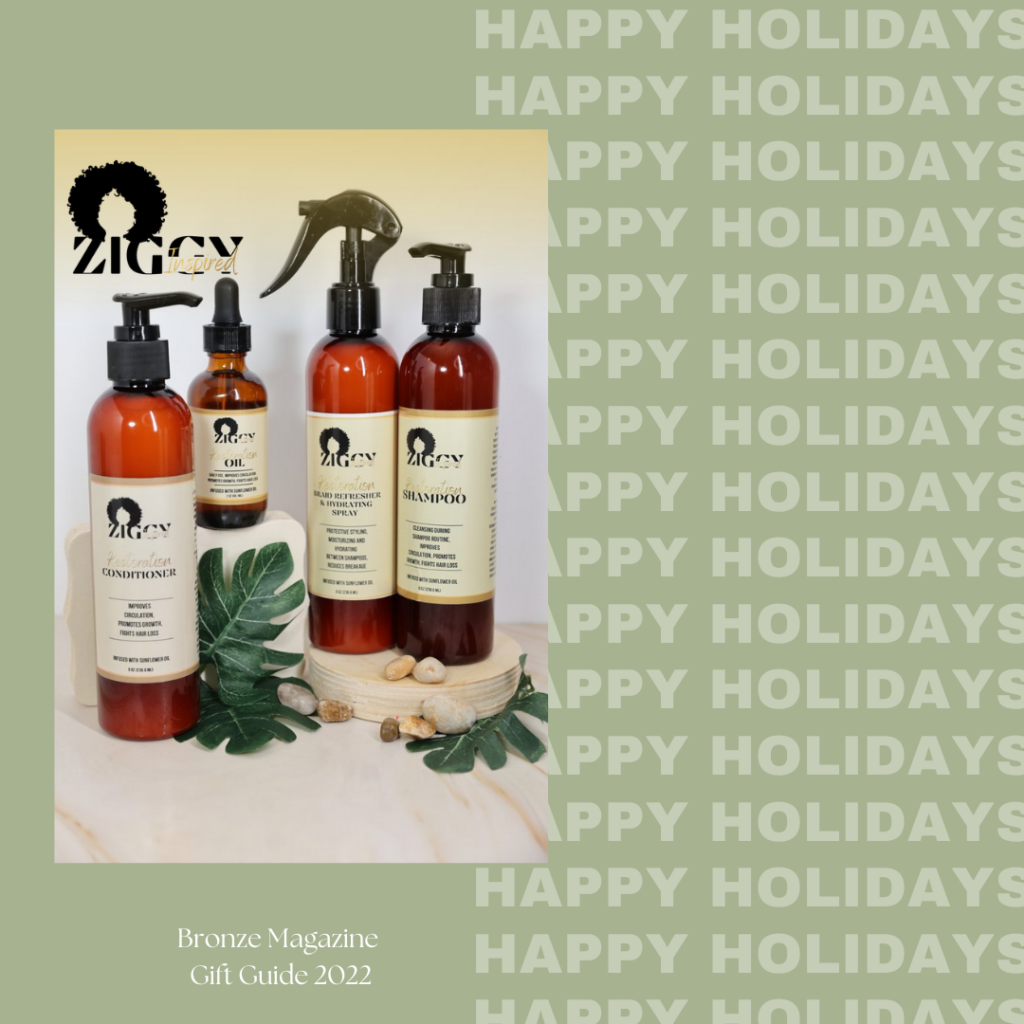 French Lavender $20.00
Discover the idyll of Provence's purple meadows in our calming French Lavender, sure to help take you away from the stresses of the day. A black-owned, woman-owned business.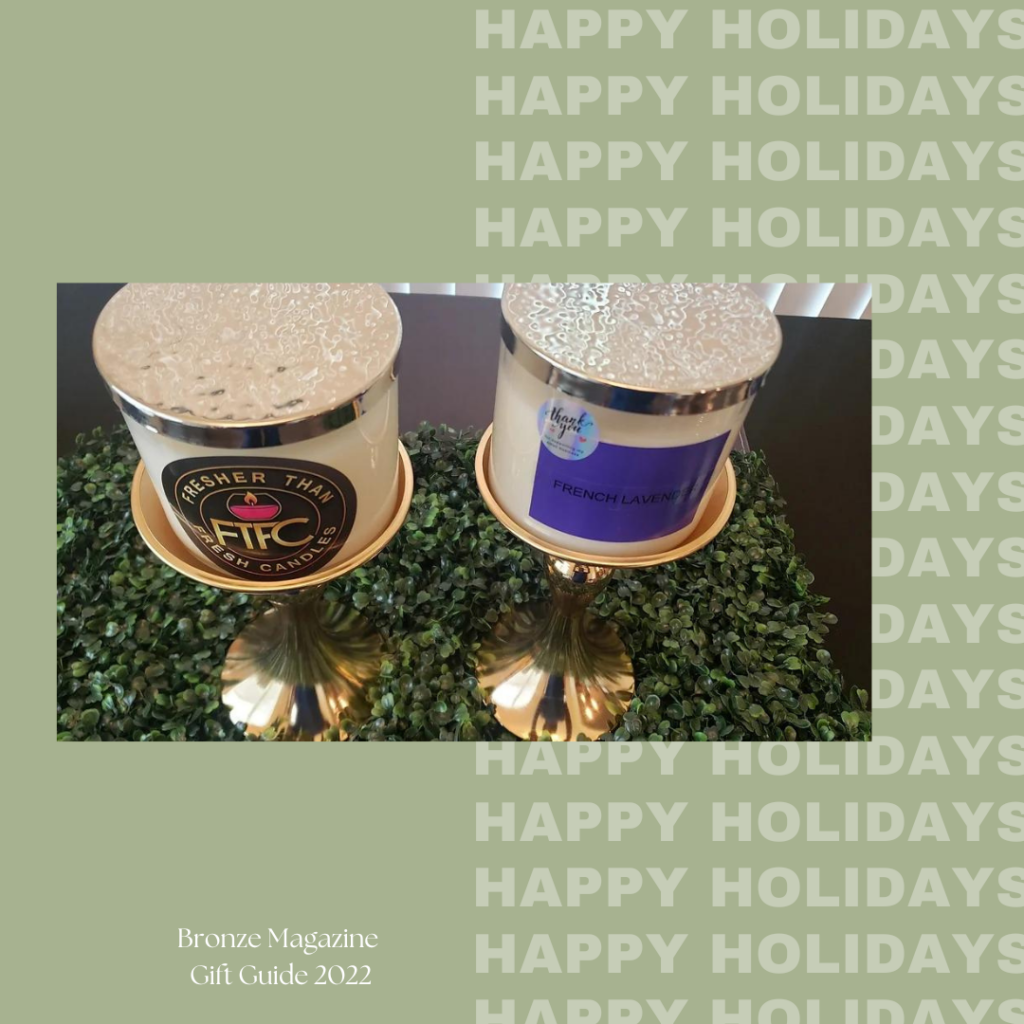 $6 single unit
$20 4 pack
$84 case (24)
The Town Cocktail was crafted by three minority women in tribute to their hometown of Trenton NJ; where the motto is "Trenton Makes, the World Takes!"
With all natural fruit juices, premium kosher gluten free vodka, sparkling water, and monk fruit; this drink gives all the flavor with low calories. The Town Cocktail has an alcohol by volume of 8%, is 110 calories, and only contains 1g of sugar. You can pair it with your favorite liquor or drink it right out of the can on ice. The Town Cocktail, is guaranteed to be a hit at your next holiday event.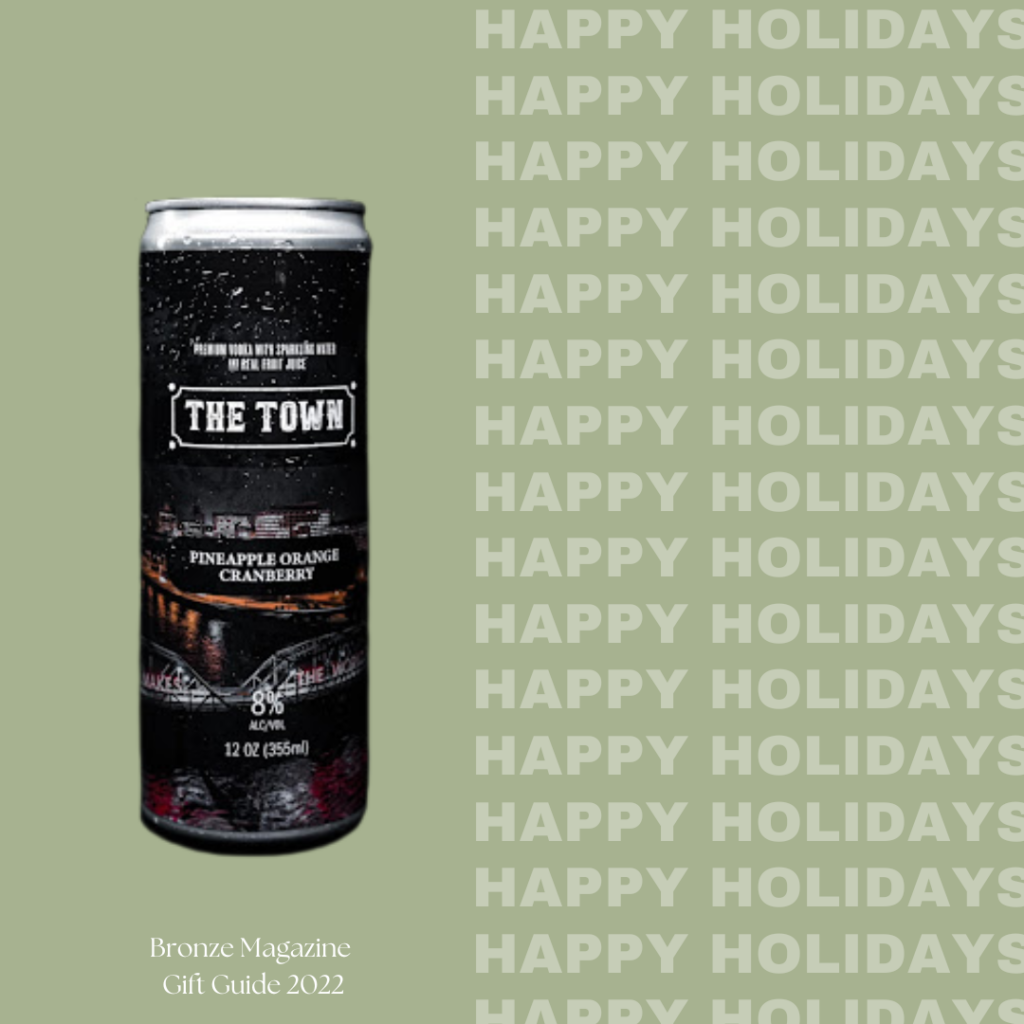 Unlock Hair Detangler $14.99
Healthy hair is the gift that keeps on giving. This Leave-Conditioner/Detangler is designed for ALL hair types, It has an advanced cuticle coating effect that allows the hair to stay hydrated. Immediately stops hair breakage and promotes hair growth.
Gift Bombz $15.00
These bombz (100MG CBD) make the perfect gift for any occasion. Each bomb comes packaged in its own gift box. Black-woman owned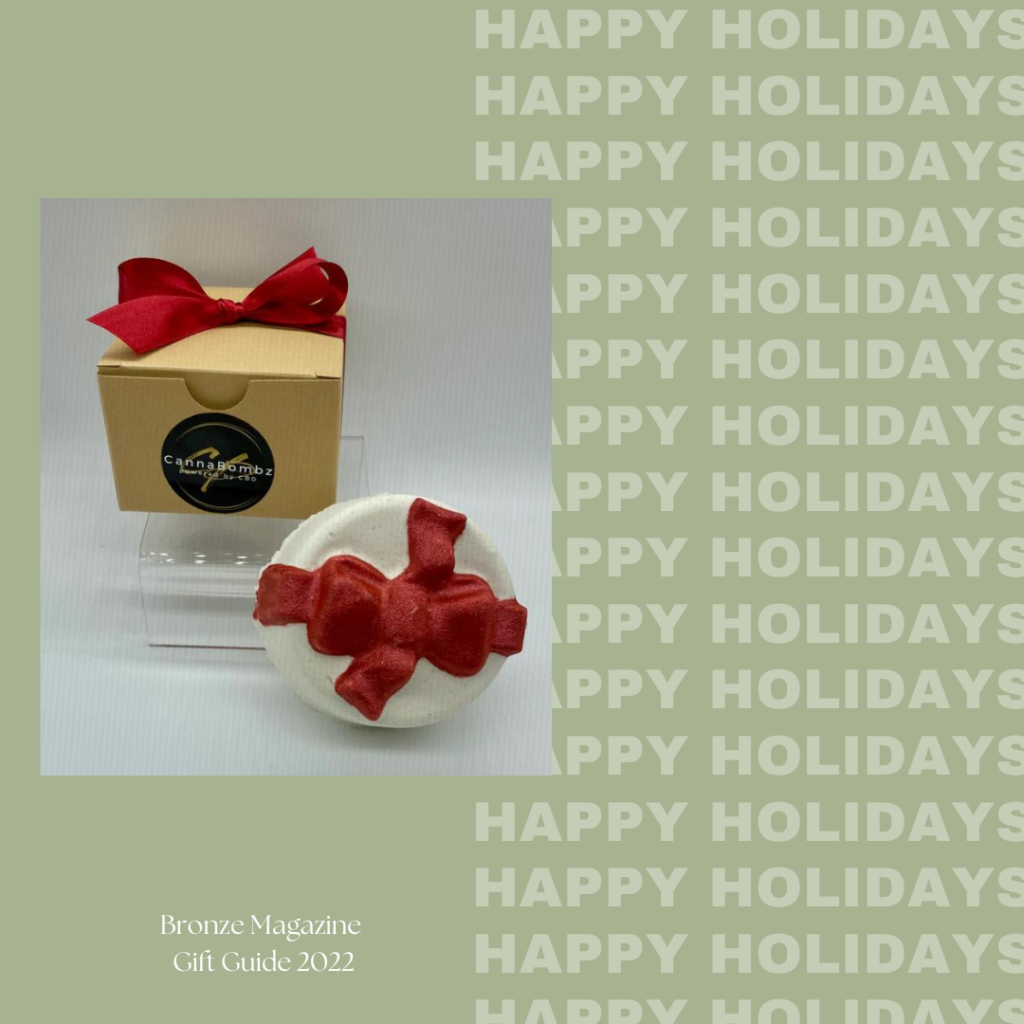 Coconut Lime Blanco
Give the best of spirits this holiday season with this multi-award-winning and black woman founded brand. This extremely smooth Blanco Tequila infused with natural flavors from the meat of the coconut and lime. No artificial flavors or added sugars. 100% Blue Weber Agave-Hecho en Mexico.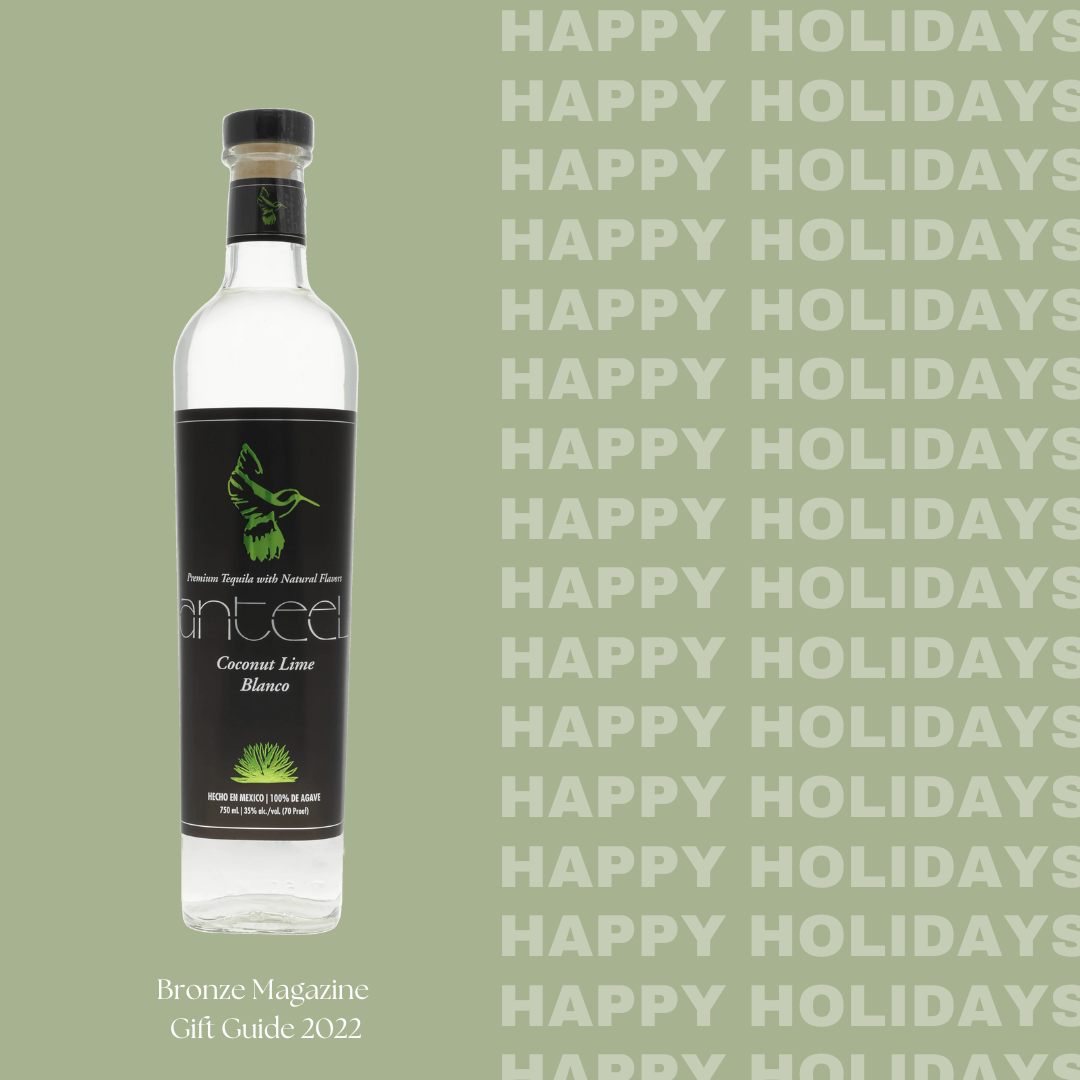 Vitamin Supplements from $27.50
Give the gift of good health this holiday season. This black doctor owned brand consist of premium vitamin formulas specifically curated By Dr. Karleena. Every product is made to meet specifications for identity purity and potency to ensure they meet what their labels claim. 50% of their net profits to non-profit organizations and initiatives that focus on supporting and improving various aspects of health and healing within the black community.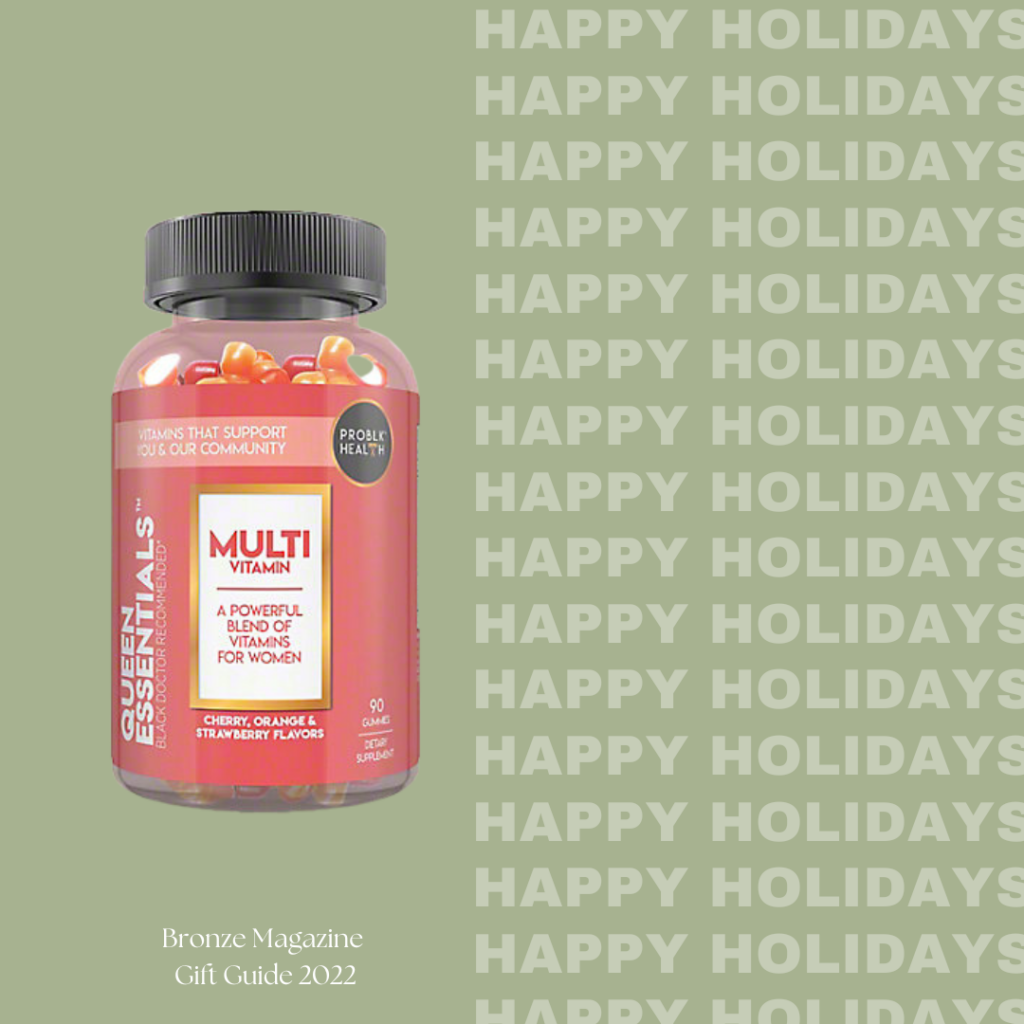 Ostrada Gold and Diamond CZ Bracelet $55.00
The Ostrada gold and Emerald Green CZ Bracelet is the perfect accessory to gift anyone who loves fashion. Made of high-quality stainless steel that has been plated in 18k gold, it is also waterproof and tarnish-free, so that you can wear it anywhere without worry. Will look fabulously glam on your arm whether going to a formal event or hanging out with friends. Black owned.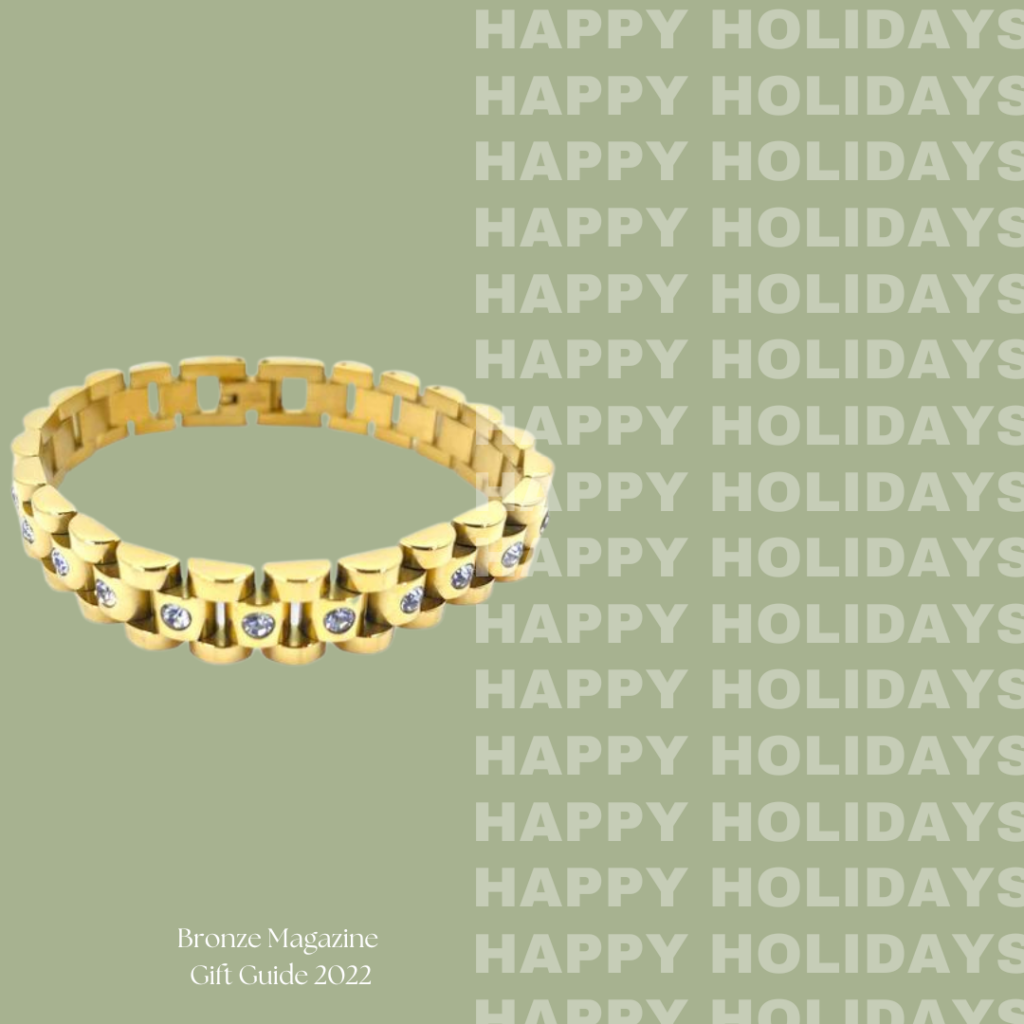 Evolve Silky Wrap Scarf Zebra Print $7
Makes the perfect gift for the fashionista in your life. This stylish scarf makes a fashionable alternative to daily hair styling. Black-owned brand.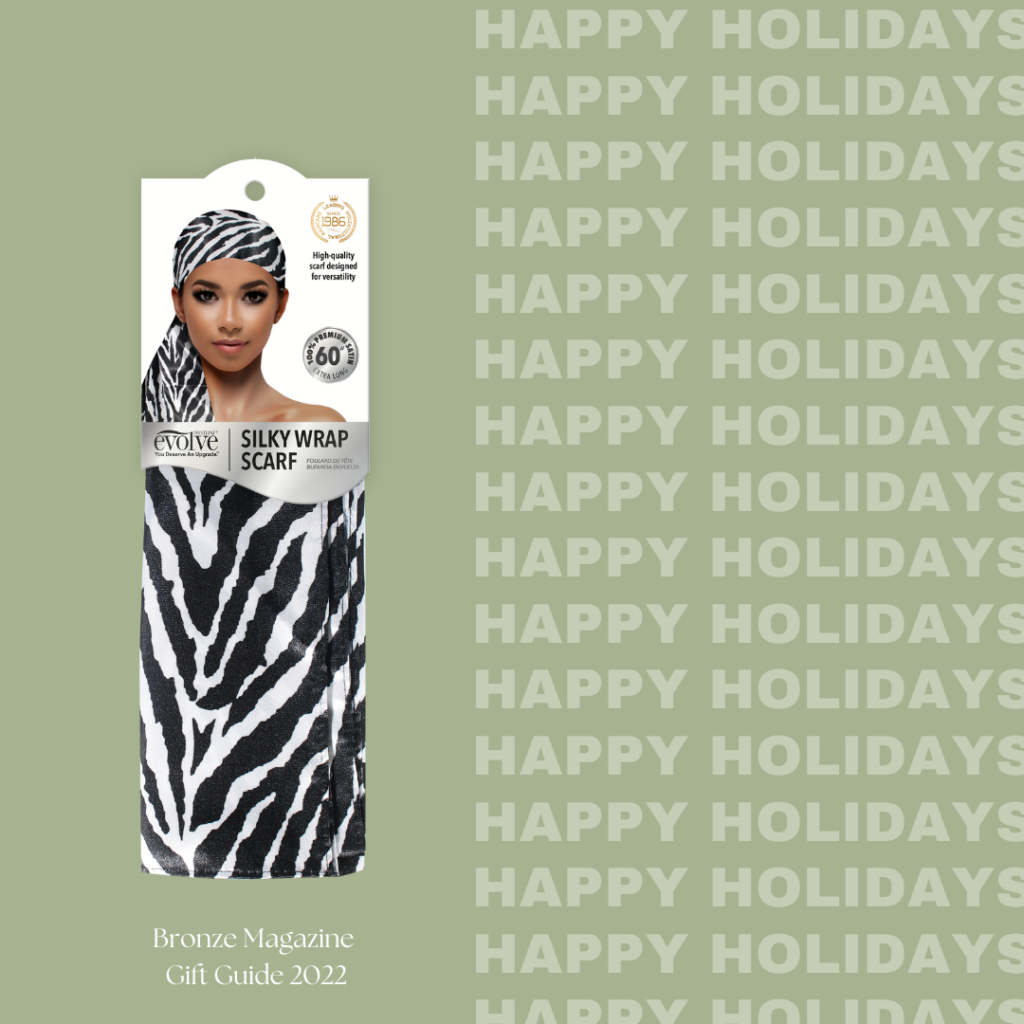 Sign of the Times Box Set – Fall/Winter Collection $81.00
Spread LOVE this holiday season with this Clean and Vegan brand that is 21-Free, Cruelty-Free. The BOX-SET contains six high pigmented colors trending for the season. Made in recyclable bottles. A black-owned, woman-owned business.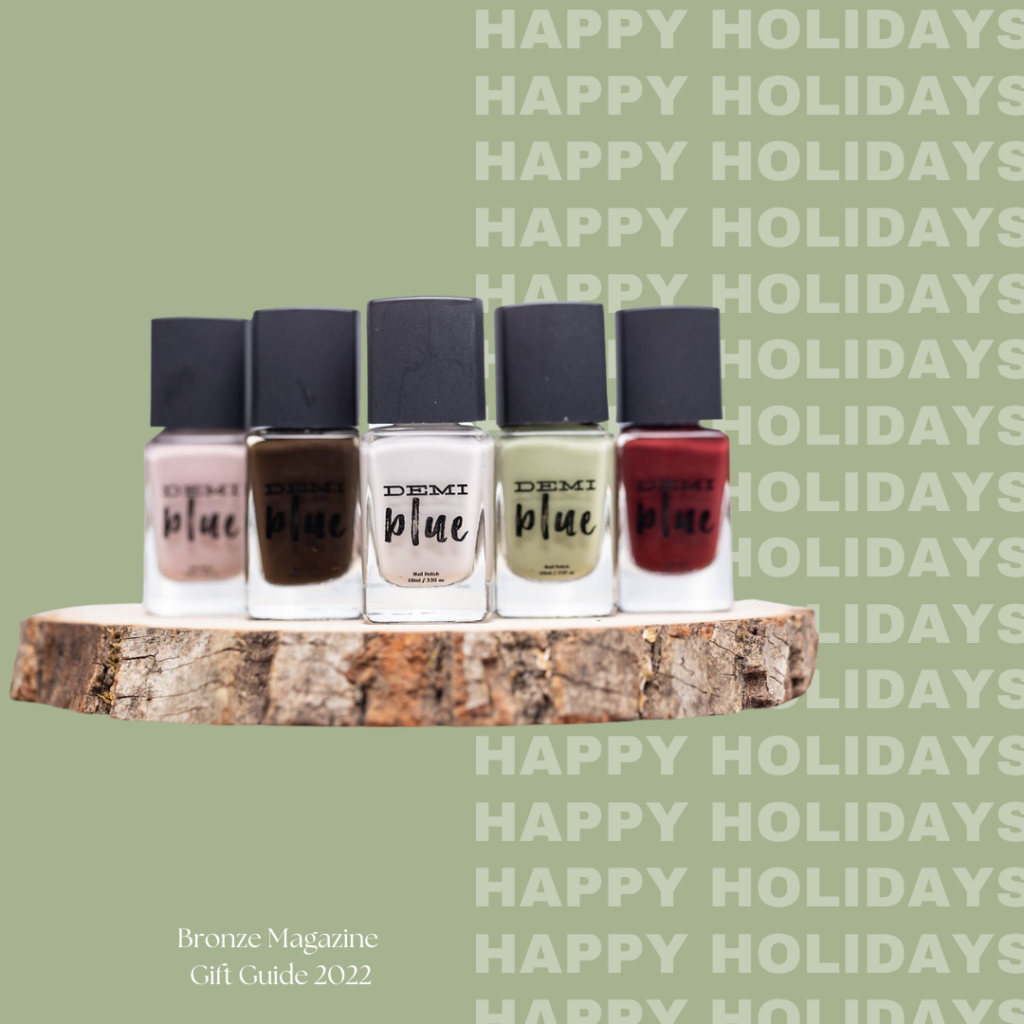 Lavender Aloe Anti-Breakage Deep Conditioner $9.70
Tis the season for healthy hair. This natural deep conditioner is a thick, creamy protein-free hair mask designed to help strengthen weak strands susceptible to breakage. Lavender Oil helps to battle hair loss and protect against further damage. Enhances the hair's natural elasticity. Aloe helps to replenish and moisturize dry hair. Combats scalp issues. Safe for natural hair, color-treated hair, and chemically-processed hair. Black-woman owned.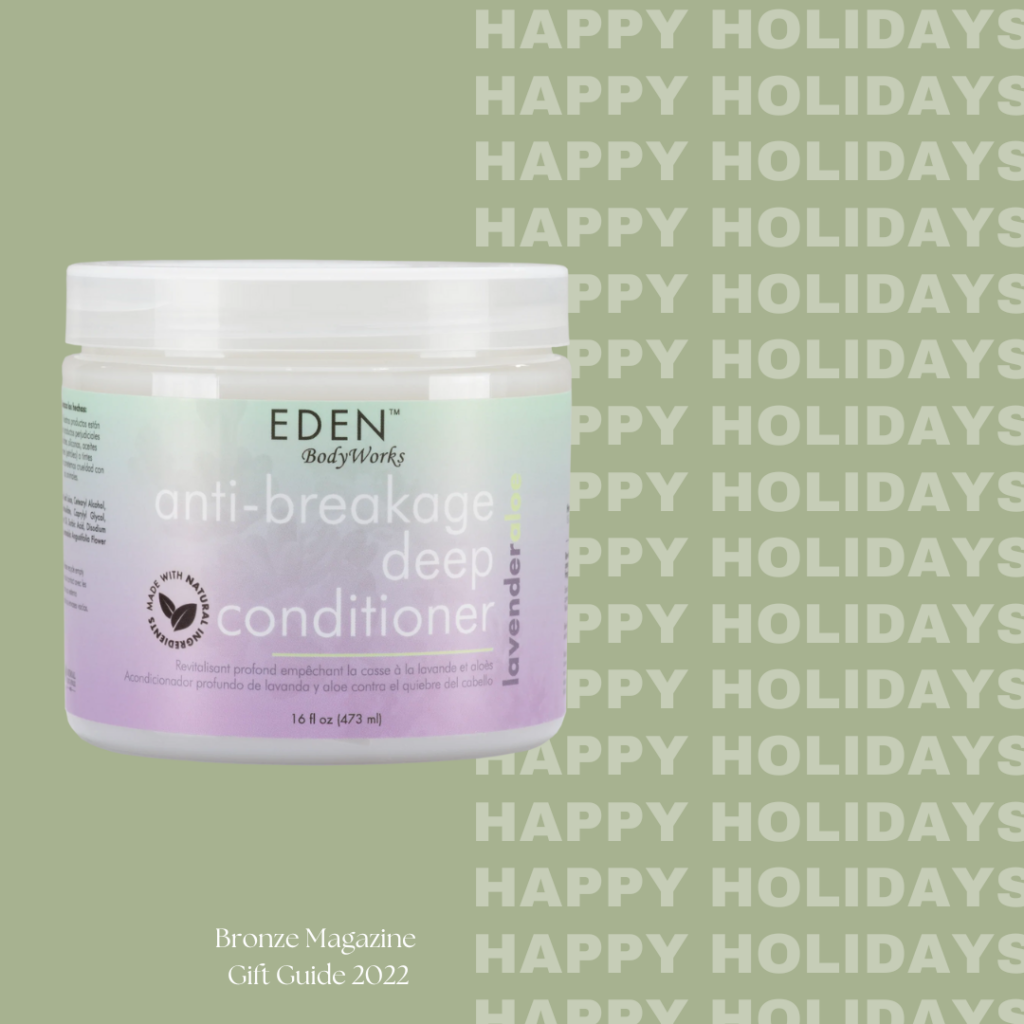 Bring the beauty of Portofino to her or him this holiday season. Using a medley of botanicals that convey the sensations and fragrance of Portofino, this dry gin represents a journey along its coast giving way to a universe of Mediterranean flavors: from the wild rosemary and lavender perfumes of the coastal scrub to the sweet and delicate notes of marjoram and sage that evoke the taste of traditional Ligurian cuisine.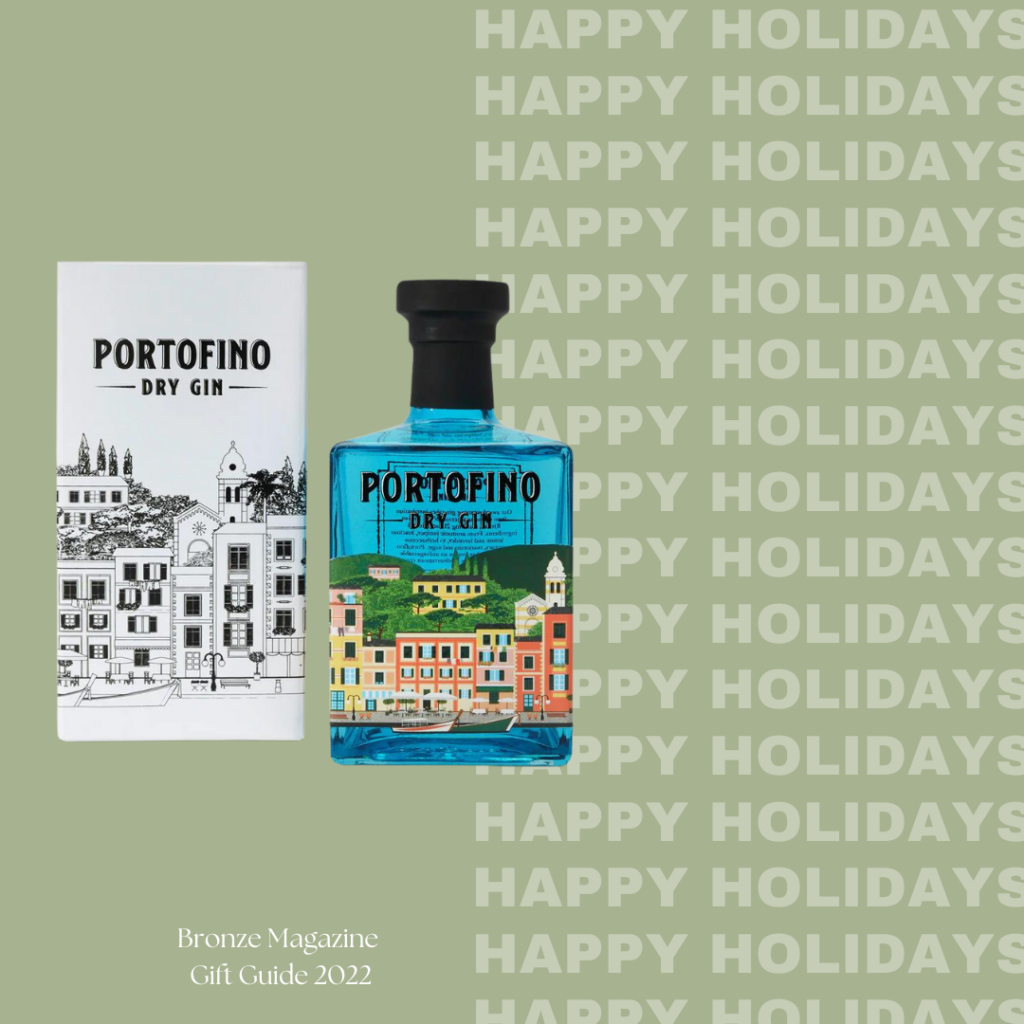 Vodka $34.99 – $43.99
Elevate your giftee's spirits this holiday season with the first sustainably distilled, phytonutrient-infused, holistic vodka. A curated blend of nature and science, their functional, plant-based ingredients mean you can drink smarter.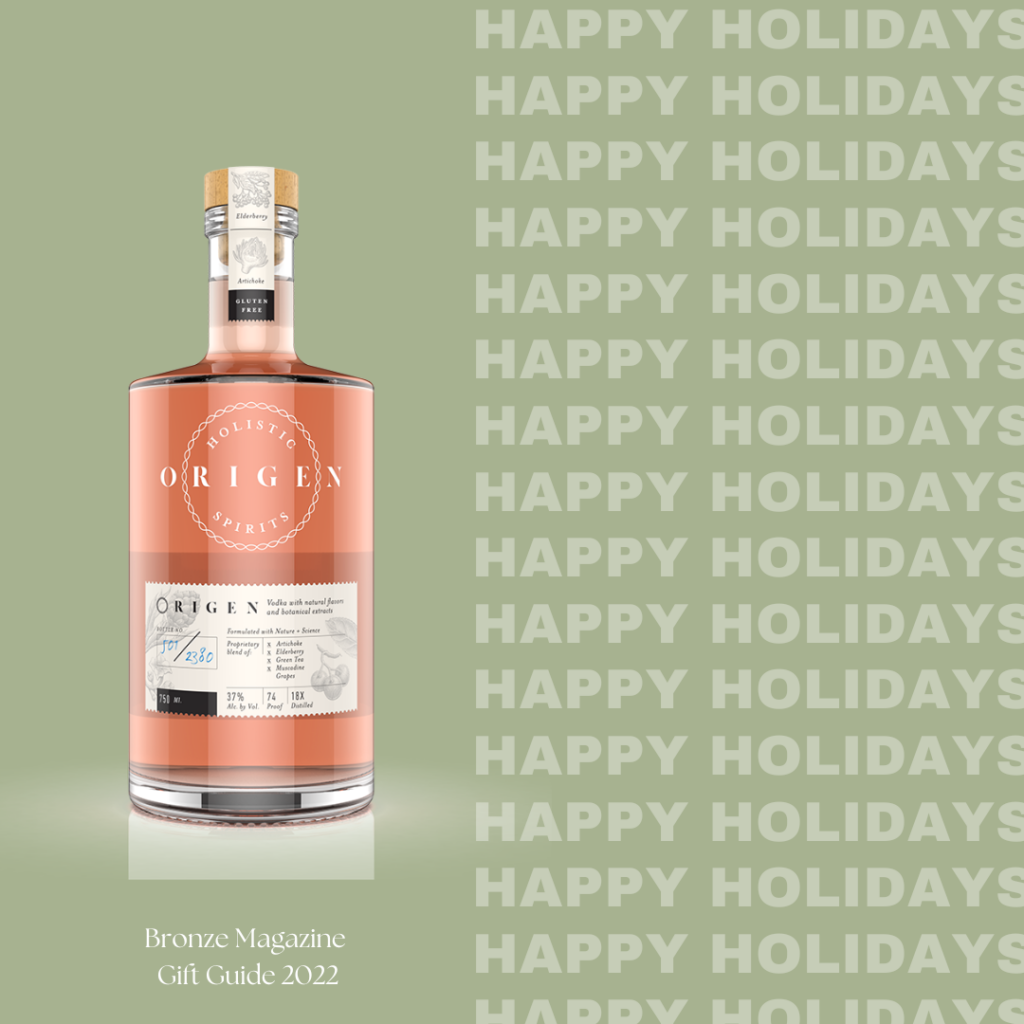 Brut Rosé Sparkling Wine $29
Gift the wine enthusiast in your life with an unmatched appellation for sparkling wine. Scharffenberger Cellars has been pioneering premium Mendocino California sparkling wine since 1981, with grapes sourced from Scharffenberger's own 120 acres of vineyards, as well as select vineyards in Mendocino County.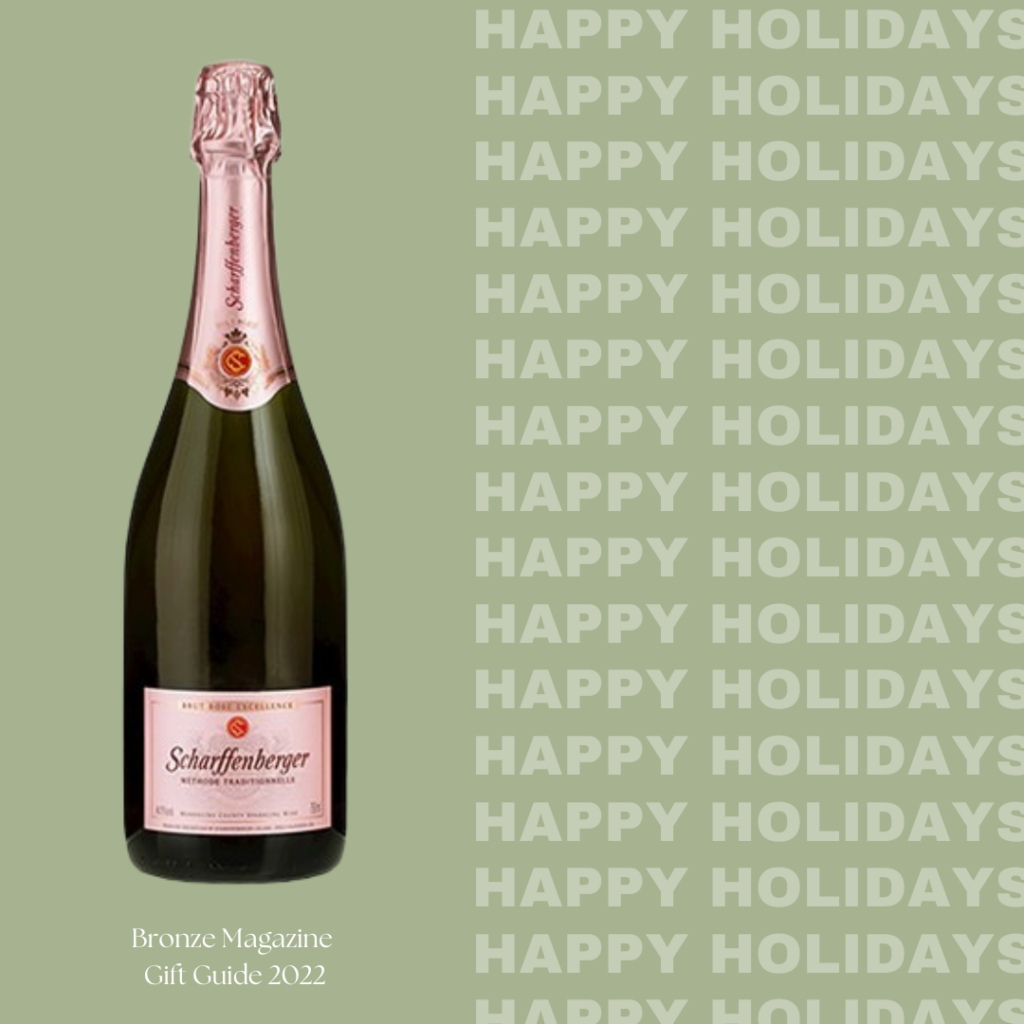 Ripassa Valpolicella Ripasso DOC Superiore
Perfect for holiday gift giving, this refined and concentrated wine is extremely smooth and vel-vety, with vibrant red fruit aromas. On the palate, it delivers fruity notes and elegant tannin with hints of chocolate and spice. Ripassa has played a highly important role in the Zenato winery's evolution over the years.
The Powerful Anti-Aging Trio $67.50
Glow, Glow, Glow, Merry Christmas! You can't go wrong with this trio as a holiday gift. This set contains three full size anti-aging serums in Retinol, Collagen, and Hyaluronic Acid 100: The Stimulating Retinol Serum is a super anti-aging serum that reduces fines lines and wrinkles. The Strengthening Collagen Serum is a collagen type I to aid in skin cell renewal for plumper skin. And the Advanced Hydrating Hyaluronic Acid 100 Serum is an advanced hydrating formula to replenish moisture levels in the skin.
SPIbelt (Small Personal Item Belts)
The SPIBelt $26.99
This fitness belt is called one of the best running belts for marathon runners, but its use doesn't stop there. Makes a great functional gift and is perfect for walking, working out, travel, medical needs, and so much more.