Tis the season of thoughtful giving Bronze beauties! Once again, we've taken all the guesswork out of finding the perfect gift for that special someone with an amazing curated list of unique items to choose from. There's something for almost everyone in your life!
UNIQUE GIFTS FOR HER
Deanna First – L O V E Illustration $28
What better gift to give her than love for the holidays? "L O V E" is an illustration done with micron, pencil, watercolor and digital editing and was based off Tasha Ray's book "Auditioning for Love" which is available online and on her website.
If Eye Ever – Eartha Peppermint Glasses $40
These fly lens-less frames make us want to sing (in our Eartha Kitt voice)"Santa Baby…" Hand-crafted by local artisans who think globally, this special brand of "face art" can inspire you to think, dream and ponder "If I ever ______.?"
RockLove Jewelry – Marvel X RockLove Thor Winged Ear Climbers $135
These jaw-dropping and show-stopping earrings are carved in sterling silver and antique for contrast. The Thor Winged Ear Climbers gracefully frame her ears for drama of mythical proportions!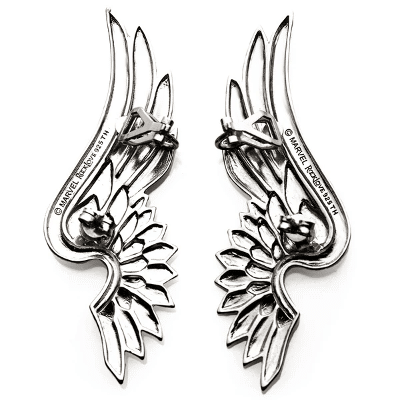 Samara – The Jewelry Box $79.99
The perfect companion for all your travels. You can travel knowing that your jewelry is safe, scratch-proof and close to you. With multiple interior compartments, ring mounds and an elastic pocket for your extra jewelry.
---
UNIQUE GIFTS FOR HIM
ARTISTIX – Artistix Athletics Dept. Pullover – Navy $110
Based on the artwork of Artist, Philanthropist, and Fashion Designer Greg Polisseni, this Artistix Athletics Dept x Champion Reverse Weave Crew Sweatshirt makes the perfect original gift for him.
OneBlade – HYBRID Black Tie Shave Kit $179
Makes the perfect gift, handpicked with him in mind. This exclusive Black Tie Shave Kit includes the OneBlade HYBRID razor, a military-grade stainless steel head with a Tritan and stainless steel handle, a premium custom designed tuxedo synthetic shaving brush, along with a 2-month supply of blades (30 blades), shaving cream (150ml), and their luxurious after shave balm (90ml).
Tall Order – Men's Dress Socks $18
No matter if it's the week before Christmas, or the middle of summer, set your sights on the holiday season with a red plaid pattern inspired by our favorite wrapping paper. Think of it as a present for your feet each and every day.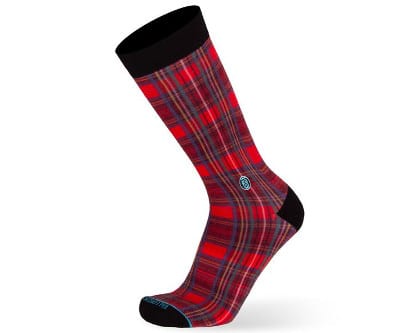 Three Commas Apparel – Men's and Women's Tees from 29.95
Give the gift that encourages people to achieve their goals. This aspirational business brand developed for entrepreneurs was co-launched in 2015 by Mark Cuban and Michael Chaffin on a concept derived by Cuban based on the fact that there are 3 commas in a billion dollars. Gift him with the No. 3 Long Sleeve Tee ($32.99) or gift her with the Script Women's Tee ($29.95)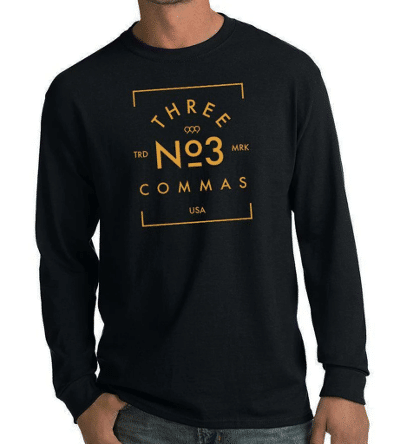 ---
GIFTS FOR COCKTAIL LOVERS
AH-SO Organic Canned Wine from $12.98
Founded in Colorado in 2018 by Carrie Chiappetta, Carlos Lopez, and Dustin Chiappetta, Ah-So is 100% organically farmed, estate produced in Navarra Spain and hand-harvested without the use of herbicides or pesticides. Available in four light and refreshing flavors. Makes an AH-SO perfect gift this holiday season.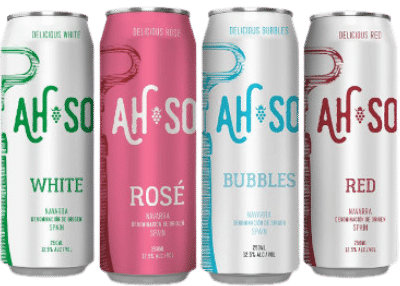 Broken Shed – Vodka $29.99
This award-winning Vodka from New Zealand sustainably uses pristine natural resources to produce a superior vodka with only 2 ingredients, whey distillate and their special blend of mineral and spring waters. Nothing else goes in the bottle. No additives, no glutens, no GMOs, no added sugars. This "clean" vodka will delight his or her palette making it the perfect holiday gift.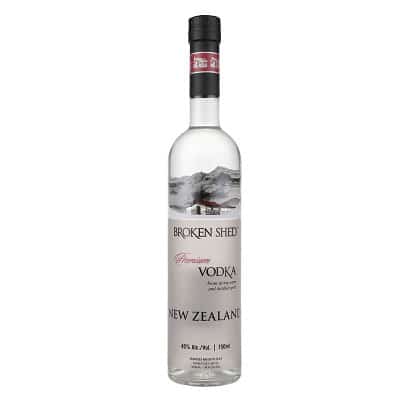 The Busker – Triple Cask, Triple Smooth Irish Whiskey
An extraordinary Blend made with a high-quality Single Grain and a very high percentage of Single Malt and Single Pot Still. It is a beautifully yellow gold colored whiskey with an unmistakable rich body containing notes of malt, sweetness, and dark chocolate, while more subtle notes of toffee fudge and cinnamon, add intensity. Makes the perfect gift for cocktail lovers and whisky wanderers.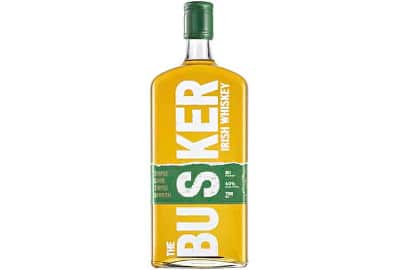 Copalli – Barrel Rested Rum, White Rum
This organic single estate rum is made from three ingredients sourced from their farm in the heart of the rainforest in Southern Belize. Available in White Rum and Barrel Rested Rum.
Disaronno – Velvet
The most popular Italian liqueur in the world takes on unexpected nuances. Incredibly smooth, Disaronno Velvet masterfully and harmoniously mixes the distinctive imprinting of classic Disaronno, which has won over generations, leaving its mark with velvety notes. The ideal gift choice for cream lovers.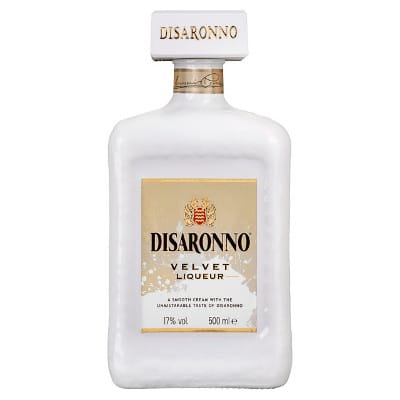 LA GIOIOSA – Prosecco D.O.C. Treviso Brut
Add a little sparkle to that special someone's holiday! La Gioiosa offers Prosecco in the Sparkling and demi-sparkling versions, which are ambassadors of the local tradition with great pleasantness and drinkability.
Shibui – Japanese Whisky
Reimagine the holidays with this exceptional whisky that serves as a testament to the craftsmanship, the process, the people and the place from which it hails.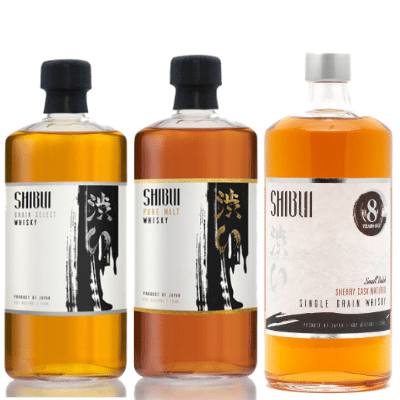 Two Chicks – Sparkling Canned Cocktails
Two Chicks Cocktails is a women-owned, founded and run company. Our sparkling canned cocktails are made with REAL premium spirits (tequila, vodka, whiskey, and gin) with fruit and botanicals at 5% alcohol, deliciously designed™ for any occasion.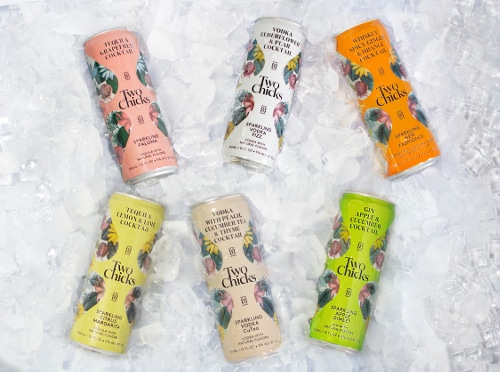 ---
GIFTS FOR HEALTH & WELLNESS ENTHUSIASTS
Barner – Screen Glasses $72
This is a gift your loved one's will thank you for. These high-quality organic CR-39 lenses block 100% of the Blue Light under 410nm and 45% of the Blue Light on the 410nm – 450nm spectrum. a coating specially developed for people who spend a lot of time indoors and are exposed to the blue-violet and LED light of digital devices like smartphones, TVs, and tablets.
Everlasting Comfort – Essential Oil Diffuser $34.95
Take your home to the next level by making it your holiday dream oasis with the Everlasting Comfort Diffuser for Essential Oils. Soothe your mind, body, and soul with your favorite scents by adding a few drops and some water to this high-output oil diffuser that can fill an entire room with an incredible aroma.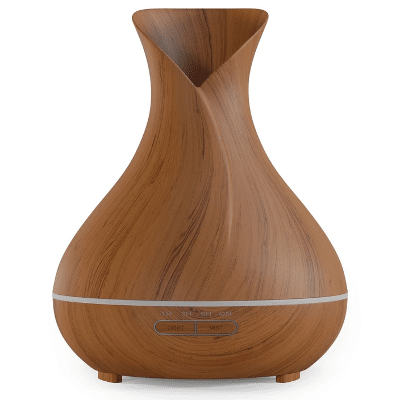 GoBiotix – All-Natural nutritional supplements and powders from $21.97
Makes a great gift for someone who's constantly on the GO or someone with a stable routine. A line of nutritional products that will help you transform your lifestyle!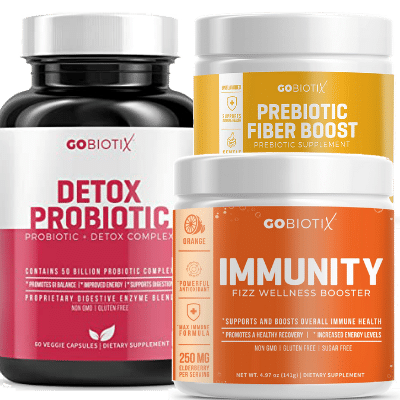 Nourished – Gummy Vitamin Stack monthly from $59.99
The world's first personalized gummy vitamin packs a healthy punch! Personalize your own Nourished nutrition stack or choose from one of our carefully formulated Life Stacks. Each stack is made to order and delivered directly to your home with free shipping.
Wick and Glow Candle Company – Soy Wax Candles from $15
These hand-poured, soy wax candles inspired by 90's R&B songs are right in tune with the holidays.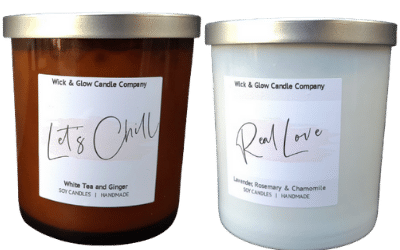 ---
GIFTS TO HELP YOU DURING COVID
AirPop – Pocket Mask Black 4pcs $24.99 + Sleek and Slim Storage Case $9.99
This unique 3D structured mask is one of the most functional gifts you can give this holiday season. Made for every face with a comfortable feel whatever the activity. Features a unique ergo-foam seal, a collapsible design, and 40 HR wear time.
Simply fold along the dotted lines on the mask and place it into the case for ultimate, hygenic portability. Easy storage for when you don't need the mask or when you are on the go.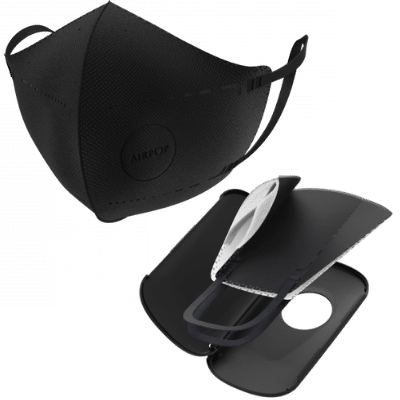 E-Cloth – General Purpose Cloth $7.99
The E-Cloth General Purpose Cloth helps to eliminate thick grease and dirt from hard surfaces with just water – no chemicals required – and its premium microfibers work to remove over 99% of bacteria from these surfaces in the process. Makes the perfect stocking stuffer.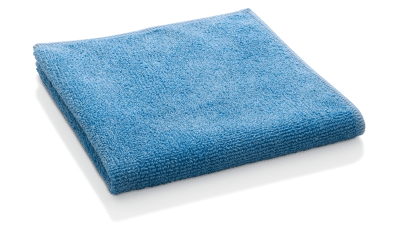 Sharper Image – UV Sanitizing Portable Wand $31.99
The Sharper Image Travel Sanitizing Wand uses powerful UV-C light to clean and disinfect most surfaces that you can't sterilize with traditional disinfectants. The portable design makes it easy to sanitize even when you are on the go.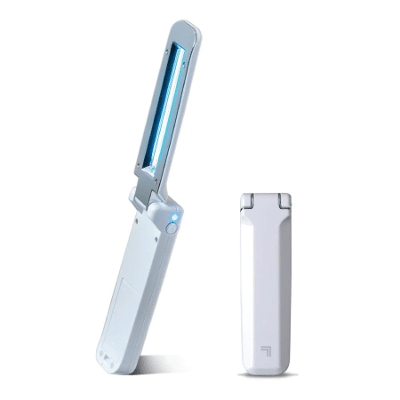 Twin Zings – Disposable Mini-Covers from $1.80
These 3″ Disposable Mini Covers made of surgical mask material to provide protection from germs and bacteria at home, the office and when traveling. Great for use in hotels, on cruise ships and in public places.
---
GIFTS FOR BEAUTY FANATICS
Caru – Ayurvedic Face Serum $135
This amazing blend for combination skin will calm and add hydration at the same time to revive the skin's dewy and even complexion.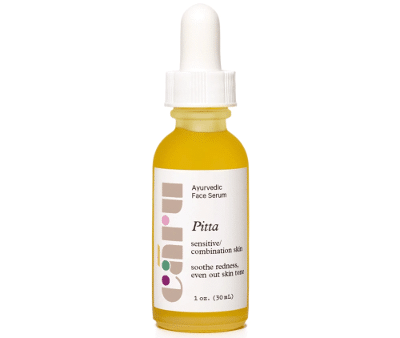 Clinique – Dramatically Different™ Hydrating Jelly $29.50
A lightweight water-jelly face moisturizer delivers 24-hour hydration repair plus pollution protection. For all skin types.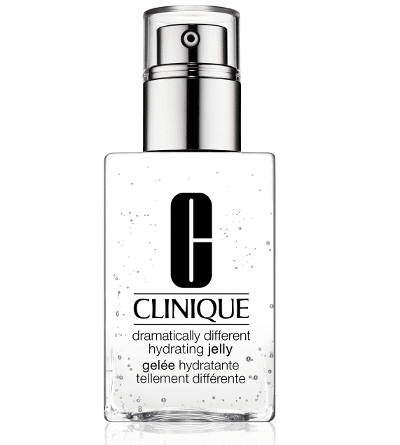 Dear Dahlia – Sensuous Matte Lip Suit Mini Collection $18
Give her the gift of a Sensuous Matte Lip! This ultra-light-weight liquid lipstick glides on effortlessly with a smooth silk-to-matte finish, ensuring long-lasting continuous wear without the drying discomfort.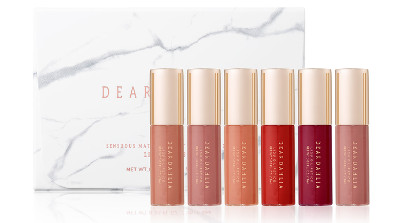 Est̩e Lauder РRevitalizing Supreme+ from $27
This Global Anti-Aging Cell Power Crème is the key to younger-looking skin. Use it morning and night to unlock your skin's youth potential and see it spring back with new bounce, glow with radiant vitality.
HipDot – FacedByKareem Pressed Powder Eyeshadow Palette $26
Get ready to shine and shimmer this holiday season. Inspired by professional makeup artist, Kareem Maliek, this palette includes 15 wearable shades that work for all skin tones. A talc-free, clean, and vegan formula.
Luna Nectar – Moon Boost Lash & Brow Enhancing Serum $75
A silky nourishing elixir that achieves greater length, thickness, and longevity of your lashes and brows.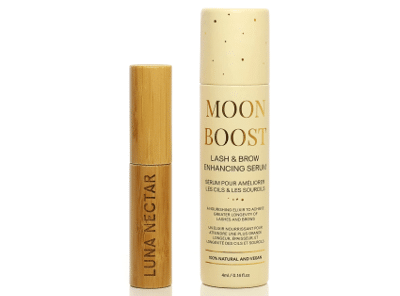 Luxie Beauty – LUXIE Face Essential Brush Set-Rose Gold $85
This signature Rose Gold brush line features premium soft, synthetic bristles encased in a rose gold ferrule atop a chic pink handle, making them not only functional, but a beautiful addition to your vanity.
Manna Kadar – Sea Minerals Hand Sanitizer and Anti-Bacterial Soap Caddy $24
You can't go wrong with a gift that keeps her safe and well. From the Sea Minerals Collection, this hand sanitizer and anti-bacterial soap set is effective against most common germs while being gentle on the skin; both feature a pomegranate scent with soothing sea water.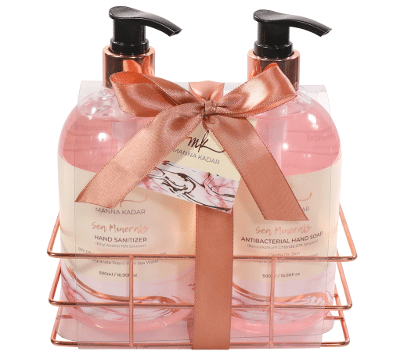 Michael Kors – White 3.4 oz White Eau de Parfum Spray Limited Edition $108
Strike the white note with this exclusive, limited edition fragrance. A refreshing and refined blend of tuberose, sweet freesia and musk create a scent that embodies sheer sophistication, no matter the season.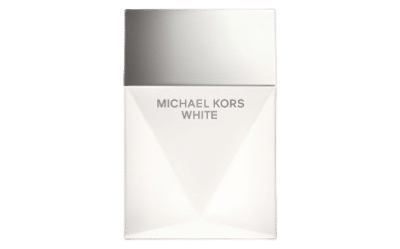 Origins – Flower Fusion™ Violet Nourishing Sheet Mask $7
Violet-infused sheet mask that instantly nourishes skin for a supple look and feel. Made of 100% Bamboo, this super soft mask is fortified with flower wax, a byproduct of essential oil distillation with excellent emollient properties. That makes it great for moisturizing skin. Plus, the delicately sweet scent of Violet eases stress to calm body and mind.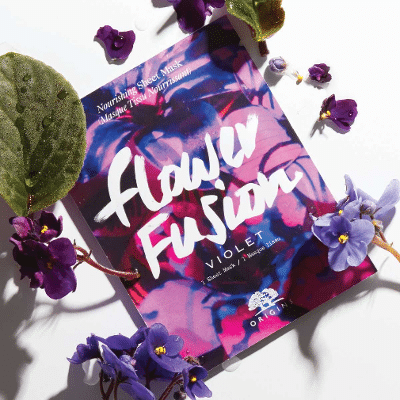 Orpheus Resurrection – Stem Cell Power Couple $160
These powerful award-winning dual multi-correctional stem cell serums are all you need to 'resurrect' your skin this winter. Experience transformed skin that is visibly more youthful looking with a replenished, firm, evenly toned, and radiant complexion.
Resurrection All-In-One Serum
An ancient botanical concentrate, our Resurrection All-In-One Serum transforms the overall complexion and texture of even the most tired and stressed skin.
Resurrection Bio-Luminous Dewy Essence
This multi-correctional silky essence is formulated like an active serum that replenishes, protects and adds an instant dewy glow.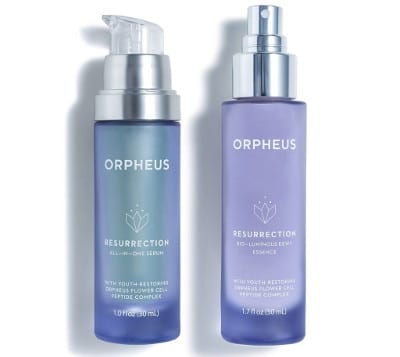 Perfect Image – Anti-Aging Peptide Mega MUD treatment $29.95
This advanced Anti-Aging MUD treatment combines nutrient-rich clays and healthful botanicals to remove dirt and skin debris to reveal visibly smoother, silkier skin.
Qveen Studio x Gostrider – Lips and Eyes from    $16
This beauty brand, the brainchild of former DJ Audrey Napoleon and recording artist Amy Renee Noonan aka Qveen Herby, puts all the attention on lips and lashes with styles like Hot Boy Sweat Lashes, Dragonliner, and Hepburn Matte Liquid Lip Satin you can't go wrong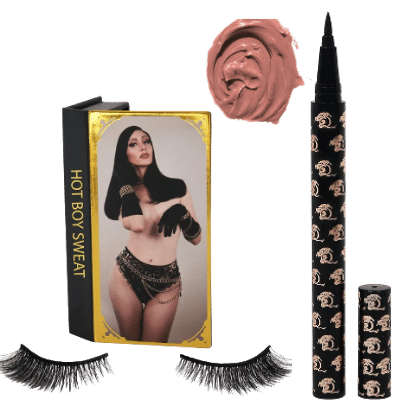 Stellar Girl – Glimmer Lotion $48
This luxurious lotion is a sparkling "Stellarbration" for your skin! It is the perfect combination of scintillating shimmer and golden micro-pave glitter that will have her smiling and sparkling all day and throughout the holiday season.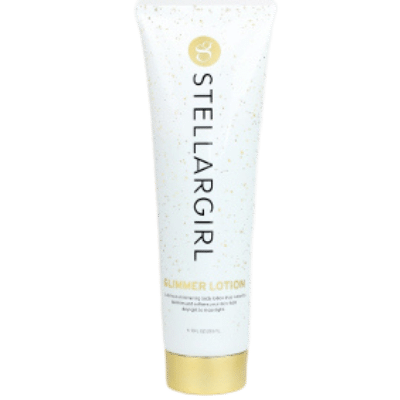 Wink Brow Bar – Brow Perfecting Quad     $28
The quadruple threat compact to know about if you prefer to define your brows with a powder over a pencil. This brow pomade comes complete with two smudge-proof brow powders, highlighter and grooming pomade for light, flexible hold. You'll also find a dual-side brush – angled on one end to deposit and blend pigment – and soft-bristled on the other to tame and shape for precision detailing.
---
GIFTS FOR FOODIES
Bokksu – Monthly Snack Box Subscription from $39.95
This holiday season give the gift of discovery! Authentic Japanese snack boxes offer a unique way to learn, taste, and experience Japan and its vibrant culture. Various monthly subscriptions available.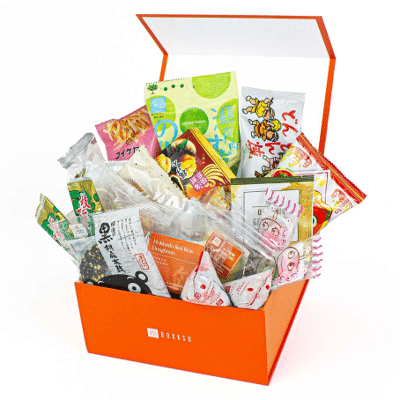 Bon Temps – Home Essentials Teas $16
These deliciously unique teas are the perfect excuse to take a moment each day that brings you joy. Contains fresh, organic ingredients and corn-fiber tea bags to avoid pesticides, bleaches, artificial flavors and GMOs.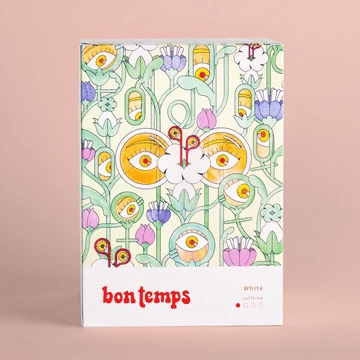 Christina Cooks… Cookies from $13.95
These decadent treats make the perfect health conscious foodie gift, made from organic whole grain flours, no refined sugars, superior quality oils and fats. They are completely vegan, completely delicious and hand made by my little elves (no, not those elves). Available in several yummy varieties.
Mostra Coffee – Brazil Oberon from $16.95
From Brazil's Cerrado region, Oberon is the perfect blend of the three main characteristics found in coffee (acidity, body, and sweetness). This makes for a well-balanced coffee that has pleasant, citric acidity, a smooth and full body, nice sweetness, and a dark chocolate flavor.
RISE Brewing Co. – Nitro Cold Brew Coffee Original Black $13.99 | 4 pack, $34.99 | 12 pack
This award-winning nitrogen-infused cold brew coffee is made with purified water and organic coffee. Nothing else. It's creamy, naturally sweet and refreshingly smooth.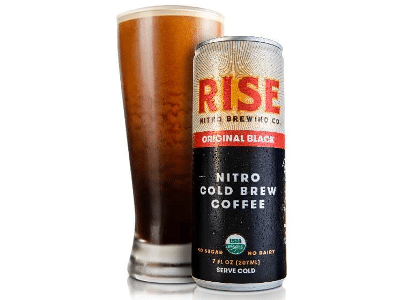 Stash Tea Company – Silent Night Holiday Gift Pack $24.95
Do you want to impress Santa Claus this year? This Silent Night holiday gift set is your go-to present for tea lovers—it will impress even his pickiest elves! Their White Christmas tea is a jolly blend of peppermint, ginger, and white tea, and is sure to keep you warm until unwrapping time. Dewey's Hot Cocoa Shortbread Cookies and Sugar Cookies will add a sweet pairing to your cup of Christmas tea. But wait! Don't let anyone sneak a sip from the Gala ceramic tea mug before Christmas morning; after all, even the holiday spirit has its limit.