Article and Images by Abena Boateng
Hundreds of people and a variety of creative products filled the Spring Studios on June 26th at FounderMade Discovery Show East NYC. CEO Meghan Asha created this platform, which allows bold consumer brands to be linked and noticed by retailers, investors and distributors. This invite-only exclusive event helps inspiring brands get the right recognition they need to help increase their revenue. With the help of the Discovery Show, these brands are able to connect with big innovative companies such as Target, Estee Lauder and more.
Over 100 brands vended at FounderMade, with services or products that focused on health, beauty and wellness. At the summit, brands were able to build distribution, sales and partnerships, making it easier to network and create exposure and growth for their brand. 
Spring Studios was replete with attendees from all over the world as they traveled from booth to booth asking questions and engaging with brand owners. The event took up 3 floors, with each floor hosting a variety of unique brands. The first floor consisted of mainly wellness services including the brand Final Straw (pictured below on left). Â Final Straw creates reusable straws, putting an end to plastic waste that affects our environment. Another wellness brand was HALO Sport which is the "cleanest, healthiest hydration drink ever made." From samples of different wellness and energy drinks like HALO Sports to a one of a kind Brazilian hot sauce called Legal Hot Sauce (pictured below on right), FounderMade was definitely the place to be on a warm sunny day in NYC.

Apart from the delicious samples of drinks and foods from different booths, there were many CBD (cannabidiol) infused brands. When I say many, I mean A LOT! From CBD face masks to CBD vitamins, to CBD infused cocktails. Brands such as Come Back Daily (pictured below) and PAPA & BARKLEY use hemp plant extract and infuse it into their products making oils, spray and more.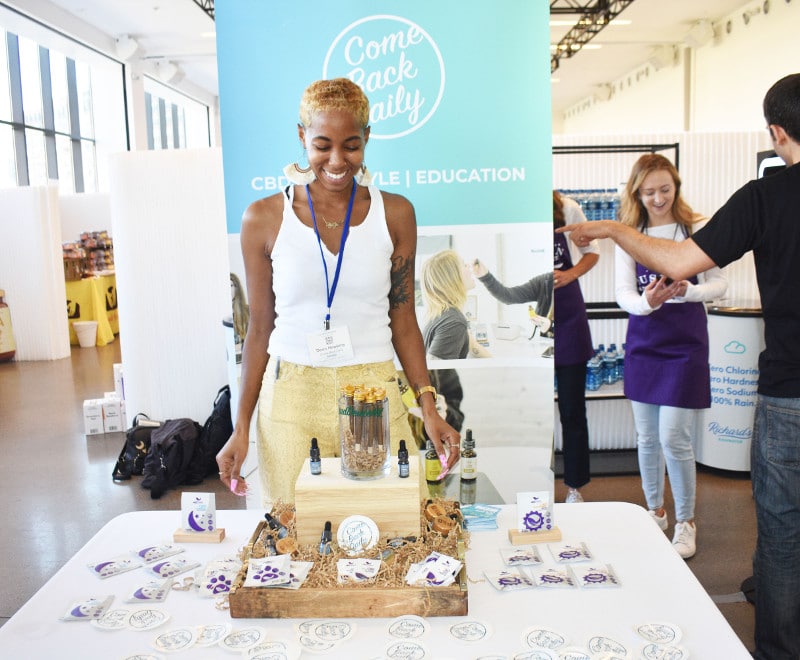 The second floor was filled with health and beauty products. Some of these beauty brands went all out when it came to the aesthetics of their booth designs. One of the many booths that was a real eye catcher was Intoxicating Beauty (pictured below on left). The brand is a collection of beauty products crafted from effective natural and organic skincare ingredients; using certified-organic or natural wine, hops, sake and spirits in their formulations. Just when I thought couldn't get enough beauty, I came across a makeup line called Reina Rebelde (pictured below on right), a cosmetic line inspired and made by Latinas filled with a versatility of provocative shades that provide pigmented and bold colors.
The third floor rooftop was the "Cocktail Reception" area, with a "BAR" sign spelled out in moss (pictured below). More CBD infused products were in display along with a variety of alcoholic and nonalcoholic cocktails and CBD infused drinks to choose from.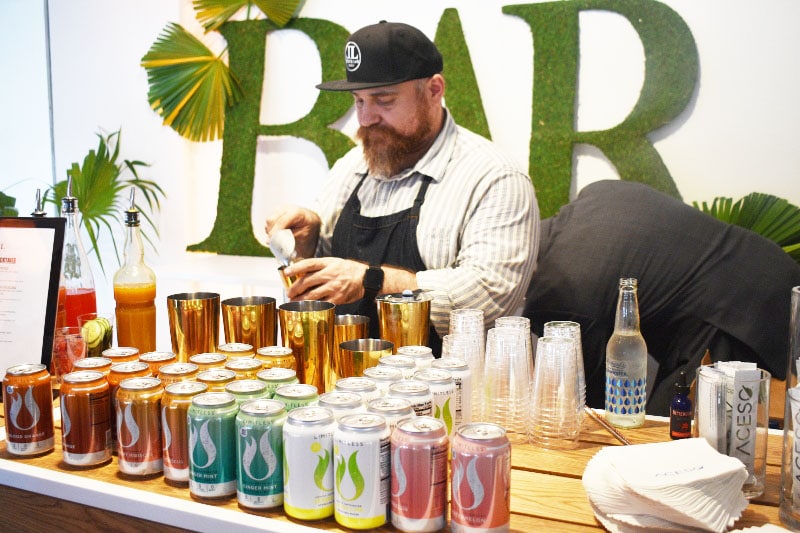 Despite all the elaborate brands on display, FounderMade was still able to include important speakers who talked about their brands and how they started their businesses. Speakers such as best-selling author and TV personality Nicole Lapin discussed her new book, "Boss Bitch: A Simple 12-Step Plan to Take Charge of Your Career."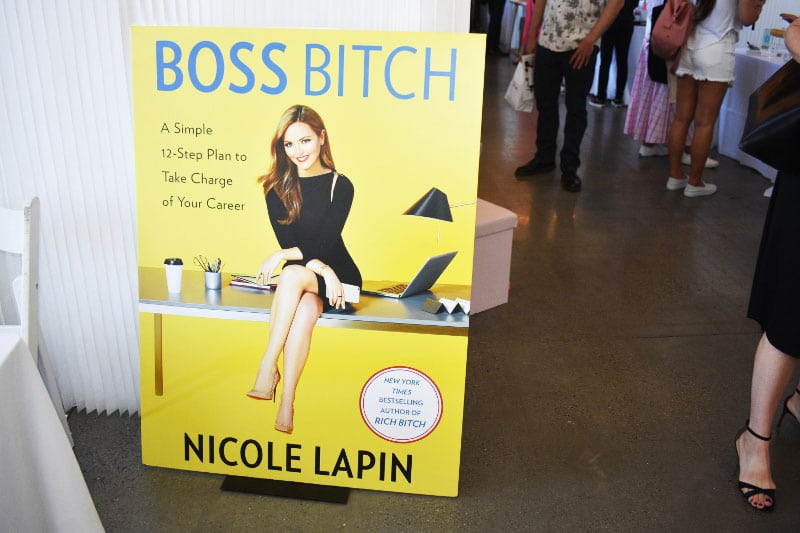 Overall, FounderMade was a success! From the versatility of brands to the informative discussions led by the speakers, Foundermade continues to acknowledge these authentic brands and help them get to a community of people who are interested. Their next summit will be on October 16th in Santa Monica. Trust me, you don't want to miss out on the opportunity to learn about these brands and entrepreneurs. To find out more information about FounderMade Discovery Show, you can visit their website at https://www.foundermade.com.