By Meagan Bess
Alice Allison Dunnigan is accredited as the first African American female correspondent. She was given White House credentials alongside being the first black member of both the Senate and House of Representatives' press galleries. Not only is she considered a correspondent but also a journalist, author and civil rights activist. The decline of Jim Crow in the 1940s and 1950s intrigued her to become a civil rights activist. Her writing skills motivated her to create her own work titled Alice A. Dunnigan: A Black Woman's Experience. Regarding her time as a reporter, she was given the opportunity to be the first black journalist to accompany a traveling president, particularly Harry S. Truman's 1948 campaign trip.
It is best to focus on the life of the young Alice that shaped her into the woman she became. Dunnigan was born on April 27, 1906 near Russellville, Kentucky. She identified as black with native American and white descent connecting her to slave and slave owning families. Her father was a sharecropper while her mother worked by taking care of people's laundry. Her parents had the privilege to own their own land and expand their home over the years. Dunnigan and her older half-brother named Russell were raised in a household revolving around strictness and an emphasis on a strong work ethic.
As a child Dunnigan had a few friends, and as she became older, she was not allowed to have a boyfriend. At the age of 13 she began writing for Owensboro Enterprise. Her dream was to experience life as a newspaper reporter.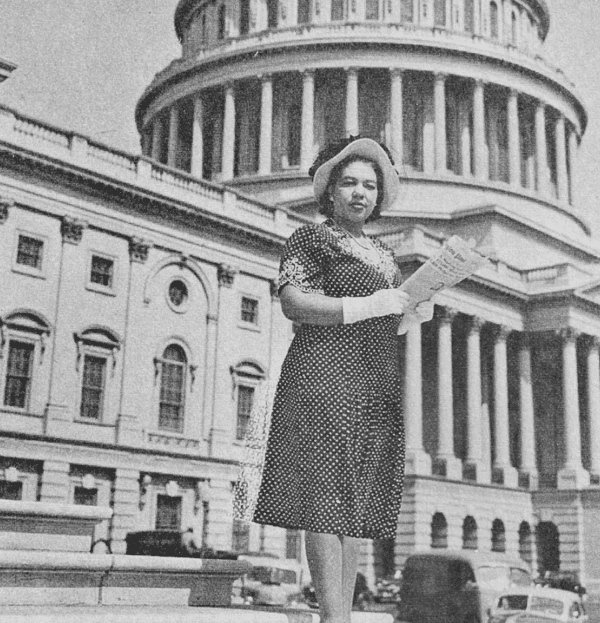 This first black female correspondent took a teaching course at Kentucky Normal and Industrial Institute, now known as Kentucky State University. She taught Kentucky's history at the then segregated Todd County School system. Her class was not aware of the African American contributions to the Commonwealth. That triggered her to prepare Kentucky Fact Sheets as supplements to required texts.
1947 to 1961 were memorable years in Dunnigan's life. She served as the chief of the Washington bureau of the Associated Negro Press. 1948 was a monumental year when she was given the position of being a White House correspondent. She made history for black females that should not go unrecognized. 1961 was the year when Dunnigan was named education consultant to the President's committee on Equal Employment Opportunity. From 1967 to 1970 she was given the position of Associate Editor with the President's Commission on Youth Opportunity.
During Dunnigan's years covering the White House, she faced racial indignities, however, her reputation as a tough reporter was not discredited. Though Dunnigan worked extensively in government and politics, she was truly proud of her work as a journalist. She received more than 50 journalism awards and two years after her death, she was inducted into the Black Journalist Hall of Fame.
In August 2019, Russellville dedicated a six-foot tall bronze monument memorializing the pioneering journalist in a celebration that included members of her family. It can be found at Struggles for Emancipation and Equality in Kentucky (SEEK) Museum
Feature Photo Credit: Dunnigan at her interview for the Black Women Oral History Project. Photograph taken by Judith Sedwick Repository: Schlesinger Library on the History of Women in America.