by Dhylles Davis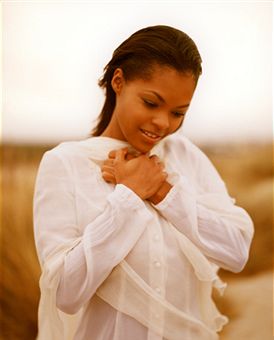 We all need quiet time to fit into our busy schedules to let God know we have not forgotten about Him. It cannot always be about us all the time. God makes it a point to let us know how special we are to Him and we should definitely acknowledge Him in the same manner.  I am guilty of not taking time out of my day to praise and thank Him for His goodness and mercy. I am guilty of not appreciating the big things and little things He has blessed me with in my life. I am guilty of not spending that quality time with Him when He does not ask me for anything at all but to have me at peace in my life.
We are all guilty of not giving God that quiet one on one time which He so desperately seeks from us and is quick to forgive us for all of our flaws and imperfections as human beings.  He has given us free will to choose how we live our lives and it is so sad that the only time that we include the heavenly father in our world is when we need Him most.
Take time for Him to let Him know how much He means to you. Turn off your cell phone, computer, TV, radio and your brains.  Open your heart to listen to what He has to say and what direction He needs for you to follow. Listen to Him with your heart and not only with your ears. See Him with your eye of faith and spirit of wisdom.  Keep Him involved in all you do on a daily basis to let Him know that He is worthy to be praised and that you are thankful to have the opportunities He has bestowed upon you.
God has a plan and purpose for all of His children and we would discover what that plan is sooner in our lives if we would just take the time to listen and give Him the respect and quiet He deserves in order for us to hear Him clearly.  He has messages for us to give to others that are in need of His mercy and blessings but we are too wrapped up in ourselves to hear Him and to relay the message.  He uses all of us as messengers; if we would only hear Him clearly and be obedient to His word.
Be sure to make it a priority to make time for God as He makes time for us.  Set a time to spend with Him and just be still and quiet and so much will be revealed to you in so many ways.  Put into practice daily to invite Him into your mind, heart, body, soul and spirit.  Let Him know how much love and dedication you have for Him each day you wake up in the morning and take your first breath.  Give Him the opportunity to enter your heart and mind to fulfill you with wisdom, courage, strength and blessings.
It's Never too late to hear God clearly!!
Dhylles Davis
Professional Life Consultant
www.dhyllesdavis.com