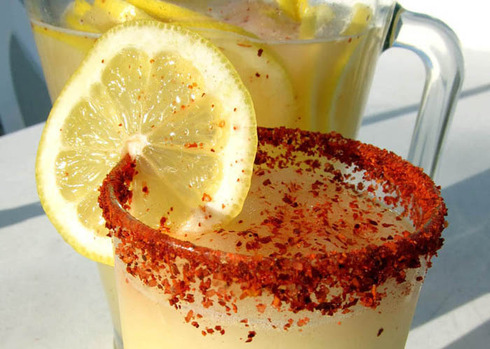 Attention all Bronze Beauties! Ditch the caffeine  and introduce your mornings to cayenne pepper lemon water! Are you tired of having to start off your day with coffee or tea? I know I was, until I started drinking this wake-­‐me-­‐up!  Drinking too much caffeine has countless negative effects on your body. Now rid those jitters from your life and enjoy  this yummy and cheap concoction!
The benefits to this drink exceed any temporary benefits caffeine leads off. First, it curbs your appetite and boosts your metabolism to help with weight loss. Not only that, but the high content of Vitamin C and antioxidants in this drink promotes clear skin, combats wrinkles, and boosts your energy. This tangy medley even detoxifies your body and boosts your immune system.
The beauty of this life hack is that you can change the ingredients to your liking. For rule of thumb, start out by adding  the juice from 1/2 of a lemon and about 1/2 tsp. of cayenne pepper to a glass of water.  If it's too zesty for you, add honey which also serves as a great aid in weight loss!
Now start your day off right and make yourself some cayenne pepper lemon water!
By Taisya Montes
Proofread by Victoria Krute