Like many women I know how it feels to have a broken heart and to be disappointed or betrayed in love relationships. As a young woman I was not discerning and was ignorant about matters of the heart.  Unfortunate choices led to feelings of low self esteem and even an attempt at suicide.  In those days (60's), many mothers did not teach their daughters much about men and intimate relationships, nor were we exposed to many positive examples. Many of our ideas about mating came from fictional movies and television. So, many young women "leaning to their own understanding" made costly mistakes regarding love and marriage.  Human love is generally conditional (selfish, and seeking one's pleasure or advantage).  Often, females think that their deliverance from all the problems such as loneliness, financial and other deficient circumstances they find themselves in, will be solved in a flesh relationship, only to find themselves in greater lack and disappointment.
In regards to one relationship breakup, I literally cried myself to sleep every night for a year because I refused to accept that it was over.  A dream inside of me had died and I had chosen to grieve rather than live. I could not find a solution to my aching heart.
One day I was delivered. Â I was sick of suffering. I was sick of beating myself up for the failure of the relationship and for not receiving the happiness I had expected.
Other people's negative attitudes, confusion and the need to control does not have to throw me off balance or out of my mind. When there is disrespect in a relationship, it is a seed for destruction. However, God can be a refuge for me.  I can move from the place of being a defeated soul to a place of victory.  I can find a reason to live fully and experience "the peace of God, which surpasses all understanding, (and) will guard your hearts and minds through Christ Jesus." (Phil.4:7)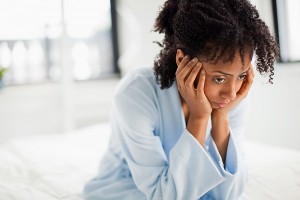 Tribulations can wake us up to revelations about ourselves and how to live. We begin to see what we really need and what we need to let go of. In this culture there is too much emphasis placed on mating as though it is the salvation of life. No amount or expression of sex is going to fill the void that results from being separated from Christ.  It is union with Christ that brings lasting satisfaction and will serve as a foundation for all relationships.  God loves me and I receive that love and become a vessel for demonstrating the real understanding of love.  This is what heals the broken heart.
"For the Lord is my shepherd: I shall not want.  He makes me lie down in green pastures; He leads me beside the still waters, He restores my soul; He leads me in the paths of righteousness for His name sake." (Psalm 23:1-3)  Jesus Christ is the way.
Experiences of rejection and betrayal are root causes of the fear of loving and trusting others.  Having a hardened bitter heart is having no joy.  It is like putting a defensive wall between yourself and others and even God.  It can lead to a rebellious way of life and immoral behavior which can lead to loneliness, dissatisfaction, depression and even death. "For God has not given us a spirit of fear, but of power and of love and of a sound mind." (2 Tim.1:7)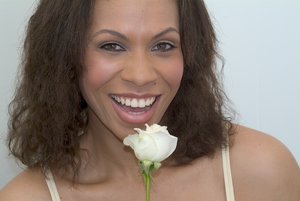 Healing of the heart begins when I realize that I am God's workmanship and that I am a unique expression of God.  Healing is an opportunity to purify my heart of emotional strongholds like anger, bitterness, jealousy, sadness. Through a personal relationship with Christ, I can place these afflictions on His alter and in exchange ask Him to come into my heart.  I commit myself to understanding what love is really all about.  Love is more than superficial attraction or lustful desires, which wear off as we peel off the layers of illusion and discover the need for deeper communication and commitment (be sensitive to me and stand by me through thick and thin, kind of relationship).  I stopped having out of wedlock romantic relationships, not just because the Bible instructs against it, but I started seeing the end in the beginning. I no longer wanted to go through the unrighteous drama in between.  I realized that I was better than that and that my time was of great value.
As you purify (cleanse your heart) you loose the taste for some things that you used to find enjoyable (i.e. smooth talkers, unhealthy foods, empty activities, carnal people, etc.) Suddenly these things don't make sense anymore and are no longer satisfying.  As you recover from drunkenness, you come to your senses and eventually to your maturity in Christ. You learn to channel your creative energy constructively. You learn to be led by the Spirit of God in all your endeavors. You begin to manifest the fruits of the Spirit such as patience, endurance and rejoicing in the truth. (see 1 Cor. 13: 1-8)
What a privilege we have in Christ to forgive ourselves and others for our errors in thinking and acting and to find the strength and wisdom to move forward into our true identity, destiny and wholeness as a foundation for wholesome relationships.
"In Christ I am a new creation, old things have passed away, all things have become new." (2 Cor. 5:17)
I now know that the point of healing is to find your true purpose in Christ and not look for it in others.  "Weeping may endure for a night, but joy comes in the morning."
(Psalm 30:5)  Every result in my life is for good, even when it seems wrong.  I am being prepared for something greater to manifest in my life.  Through my experiences I discover who I am and who I am not.  "In everything give thanks for this is the will of God in Christ Jesus for you." 1 Thess.5:18   So, count it all joy!
"I have set the Lord always before me; because he is at my right hand, I shall not be moved.  Therefore my heart is glad, and my glory rejoices; My flesh also will rest in hope. You will show me the path of life; In your presence is fullness of joy; at your right hand are pleasures forevermore." (Psalm 16:8-9, 11)
By Osundara Mayuri – Author, The Book Of Mayuri: Why We Can't Have Peace and How We Can Have Peace -Westbow Press, 2010
Copyright c  August, 2011. All rights reserved. Unless otherwise indicated. Scripture taken from the New King James Version. Copyright 1982 by Thomas Nelson, Inc. Used by permission.  All rights reserved.  Contact:  veranolarue@earthlink.net