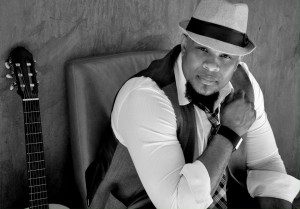 Well if not, it's about time you have. The Dominican born soul singer, Heston, emerged to the music scene by way of Atlanta, Georgia in 2008 with his debut album Storyteller. The album went on to sell over 30,000 copies independently; an amazing feat considering the climate of today's music industry. Four albums in, this soulful vocalist pulls many musical inspirations from Bob Marley to Elton John and masterfully blends the sounds of his Caribbean influence with the romantic melodies reminiscent to vocalists of the likes of Maxwell, Anthony Hamilton, Seal, and Kem to create a unique sound of his own. As a songwriter, Heston draws inspiration from true life experiences of love and love lost. Exposed to a vast variety of music as a child in Dominica, Heston was able to hear the tunes of many artists from Donna Summers and Al Green, to Stevie Wonder and Lionel Richie, all the way to the Bee Gees and Paul McCartney. This musical exposure is prevalent in his own penmanship. His writing is truly an intimate invitation into the heart of a composer and of a man as he takes you through a roller coaster of emotions while sonically synchronizing a timeline of romance and heartache. His latest musical project Love Junkie reached #1 on the UK Soul Chart signifying the rise of his fan base reach. So I ask, have you heard about Heston?
Read our interview with Heston  below and get a look into  the mind of the artist as he explains a little more on his past, present, and future with music as well as other future goals he's set for himself.
How did your early childhood in Dominica influence and impact your love of music?
My experience growing up in Dominica has made a huge impact on the way I listened to music. I was exposed to many different styles of music and it allowed me not to be pigeonholed in my approach in creating my sound.

How did you continue on with your pursuit of music after moving to the US?
After moving to the U.S., the love of music was there as always, but it grew into writing as a teen; always heard words and melodies, then later I picked up an instrument to assist in the songwriting process.  The music development creatively was a gradual process, but the love for music has always been a constant.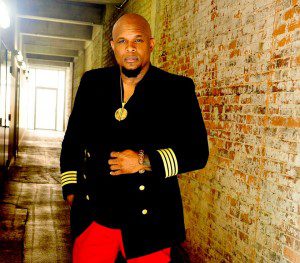 Who have been some of the musical influences in your life?
My influences have been vast, however certain artist have stood out and continue to be a huge influence lyrically and musically, namely Beres Hammond, Bob Marley, Marvin Gaye, Stevie Wonder, Elton John, the Bee Gees, Donna Summer and a few others that stay stuck in my brain.. 

What types of music are currently on your own playlist?
Currently in my record player: young Jamaican artist Taurus Riley, some Beres Hammond, Some Bob Marley, always a big fan of Donnie Van Hunt, Anthony Hamilton, etc.. 
In your fourth and current album titled Love Junkie, you are a self- proclaimed addict and your drug of choice is love. Why do you choose to sing about love and relationships?

The funny thing is, I am and have always had a thing for human behavior, the way people behave, the way they love, hate, rebound, deal with joy and pain, just how the mind works.. so I listen, always listening.. 
 You believe that Love Junkie is your hottest album to date. Tell us why. What makes it so different from your previous albums?

 Love Junkie is a very well-produced album, not produced by me..:) My previous album was in part produced by me. This time around I took a back seat on the production side and allowed seasoned professionals to do the producing and I stuck to the writing, arranging and performing aspects of it.  

What do you want your audience to take away from Love Junkie?
I would like the audience to take from the album the honesty within the lyrics and the marriage between the lyrics and music… nothing contrite, nothing planned or designed to sound good.. Just raw emotion that we all experience and hope I was able to translate in a way that they can understand and identify with. 

In songs such as You and My Kinda Lady, you refreshingly depict the women you sing about as beautiful, sophisticated ladies, as opposed to a lot of the negative or objective depictions we so often hear in reference to women in today's music. What is your message to the women listening to your music?

I have and will continue to see women as "sugar and spice and everything nice," just the way I see women young and old. They are precious, they are special, they are strong, they are mothers and daughters and I want to keep them in high regard and with all the respect they deserve. 

Are there any artists that you look forward to collaborating with in the future? What's next for Heston? 

 I would love, love, love to work with Sade; a huge dream for me, and there are so many more… like Alicia Keys, Joss Stone, Lalah Hathaway, Liz Wright, etc..  What's next for me.. Let's see.. working on a new album…working on some clothing designs, shoe designs, etc.
 By Rachelle Saint-Fleur