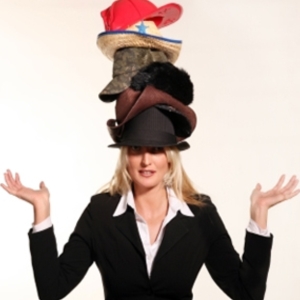 Wearing hats of different styles
Array of color, hue;
Forgetting how to wear the hat
Especially designed for you.
External issues always at hand
The hat of mother, wife;
The various roles, business, boardroom
High demands in life.
Some hats glean from one another
In pursuit of  greater sense of self;
Instead of finding truth in their own mirror
Wearing the hat of someone else.
Living life,  playing roles
Unhappy and all of that;
When true identity is lost
From wearing far too many hats.
Poem by Wendye Savage