Interview by Makeda White
Garonne "Ronnie" Decossard's passion for herbal medicine led to the creation of Ronnie's Shop, a natural based hair rejuvenation company. After being diagnosed with scarring alopecia in 2012, she began merging her knowledge of natural remedies with western medicine to amplify hair growth and the overall health of her hair. Ronnie's Shop has an extensive product line with various essential oils catered to your unique hair loss. Garonne hopes her products will evoke an internal healing among her clientele, as they regain their confidence and control over their hair loss journey. She refers to beauty as a marathon vs. a sprint, "The goal is not to only look glam with the trends (sprint) but to preserve our natural beauty for the long term (marathon)," she states. In an exclusive interview for Bronze Magazine, we learn more about Ronnie's Shop's product line from an in-depth perspective of the company's founder.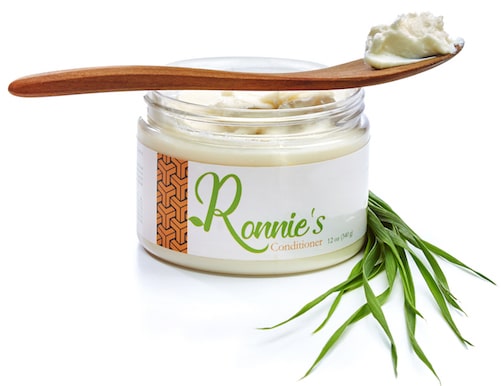 Prior to your 2012 diagnosis, were there any signs you had alopecia? Have you battled with hair loss your entire life or were the symptoms sudden?
I had locs since 2005. By 2009 I started seeing thinning at the crown of my head. My hair was frizzier and breaking. I initially thought it was because of overtwisting, heat from dryers or the fact that I would dye my hair and try to switch to more gentle methods. I finally sought medical attention through a blood, hormonal test and scalp analysis at the Skin of Color Center in NYC, which is where I was diagnosed.
What inspired you to continue pursuing the expansion of your company amidst the stress of being a Chief of Staff and managing a toddler?
I have always felt that I wanted to make a direct impact in the world through my passion. I am passionate about natural ways of healing the body; I am also passionate about marrying western medicine with all other forms of natural healing. Together, they are even more powerful. They can coexist. That yearning started before I even had my company. I can stay up all night doing research, and formulating teas, and body products in general. And when you have that yearning, there's nothing that will stop you. It may delay you for a bit, but you can never stop it. Being a mother is even more of a motivator because I also wanted to show my daughter that it's paramount to follow your passion and have a source of income that solely depends on me so that I can have a flexible schedule during the most formative years of her life.
Being that Ronnie's Shop guarantees clients will regrow their hair, how long will it take for a customer to see results? Are there any specific guidelines that they must follow in order to experience the maximum hair growth?
The oil should be massaged into the scalp every 2 days, and after a month or 2 the user will see growth where she has follicles. The shampoo should be used each time the user shampoos their hair and the deep conditioner should be used once or twice a month. Scalp massages are important for anyone dealing with hairloss, as it increases the circulation and encourages growth.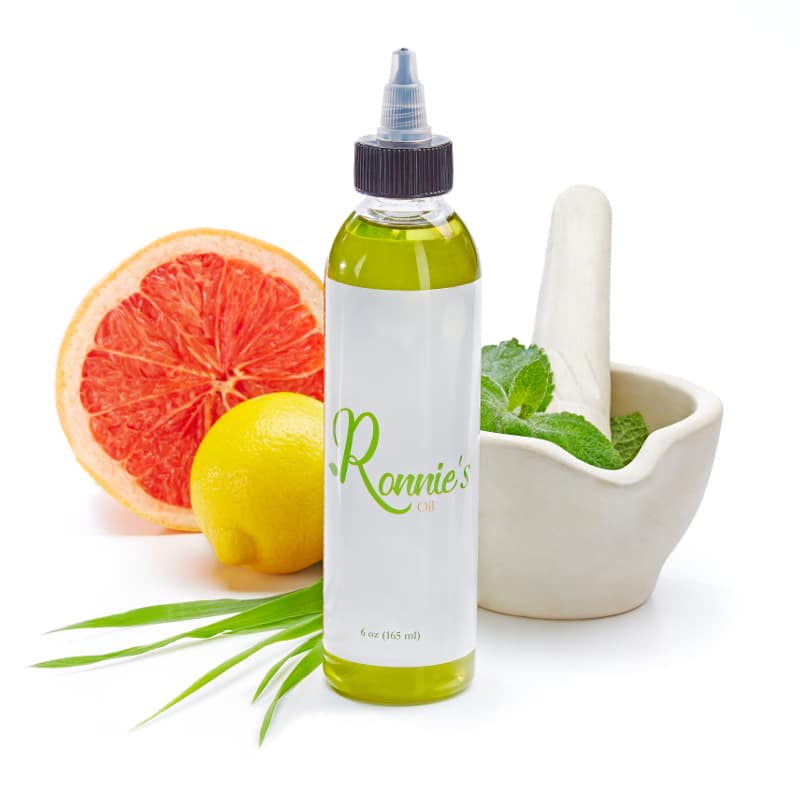 Many times hair is associated with beauty. Did losing your hair affect your self-esteem?
Yes, initially it did, because I had long beautiful locs. And at 32, I felt that I would no longer be attractive!! It really crushed me. Slowly but surely, I regained my confidence and honestly, at 39 I am more confident about my worth than I ever was in my younger days. There's a light at the end of the tunnel. If you are dealing with hairloss, I am here to tell you, this too shall pass.
Stress has been linked to hair loss, especially with people who have alopecia. What are some ways people can manage stress? Are there any products within your line that are geared specifically towards combating this trigger?
Stress is definitely a trigger. The most effective ways to manage stress are through daily or consistent movement, exercise, running and walking. When we experience stress at work, home or in life in general , we release cortisol. Cortisol is mostly burned through exercise, so that's a tool at our disposal that can be used to manage stress; and if you run outside it costs zero. Exercise definitely improves our mood, mental health and has many other benefits. In my product line I formulated an herbal tea that helps you wind down at night containing vitamins and minerals to nourish your hair and skin from the inside. It also has ashwanghanda roots to reduce the stress hormone, cortisol. That and an exercise regimen will do wonders for your hair, skin and overall well-being!
One of the articles on your blog is titled, "Beauty is a marathon, not a sprint." Can you further elaborate on what you mean by that?
I wrote that piece to shine a light on the fact that no matter what the trends, we should always make sure that whatever we do doesn't deplete our natural beauty to the point that we become dependent on it, and that being patient, maintaining a consistent beauty routine will preserve our natural beauty for the long term.  It's a two facet statement. For example, I love faux lashes, they are beautiful. I started learning to wear them for special events or when I have a night out. However, I have seen that when worn consistently, some women lose their own lashes and are now needing to get lashes all the time! I like having the option of wearing mascara on my own lashes and looking glam or going for a super glam look with extension lashes. That's adopting a trend just enough to enjoy it without depleting my own natural beauty. We are more confident when we know beneath all the frills we can still slay naturally.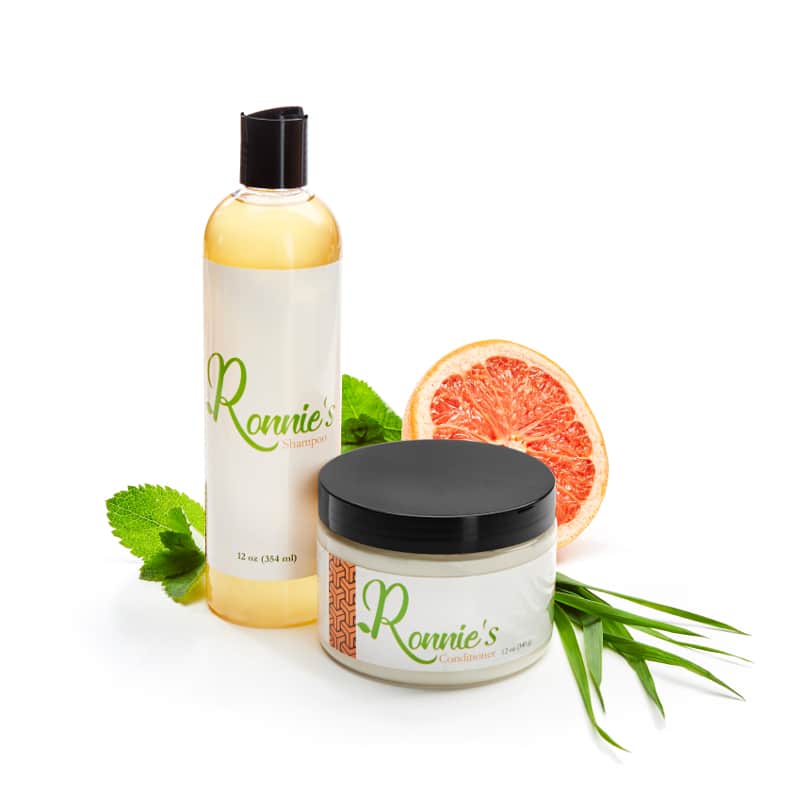 What words of wisdom can you offer someone battling with hair loss and low self-esteem?
First, to seek  a professional to work through the ups and downs of their journey. Therapy is a must, and sometimes our girlfriends aren't enough. I would also say to set a realistic goal for your situation. Yes, I know we all had full heads of hair when we were young, but with age and certain conditions we may not be able to go exactly back there. But, what result can we realistically achieve? If you are able to regrow enough hair for a cute haircut/style, and you are happy with that, then rock it. If you really want long hair, then be okay with rocking a beautiful wig, or extensions; there are so many options! See a dermatologist (check out docs4hair.com to find a good one in your area), they have so many procedures that can help you regrow your hair. Find beautiful headwraps if you are into that. Once you have settled on your method of long term management, stick to it and remember, Your hair is only ONE part of your life, you are still beautiful, amazing, intelligent, capable and there's an entire world out there so please live your life.
What are some specific styles and treatments to avoid when battling with hair loss?
Based on your diagnosis, you may need to avoid some styles. Also, each hair type is able to handle styles that others can't. I say listen to your hair and do not be hard headed. If you have traction alopecia, stay away from braids or weave styles that further irritate and pull on the hair. If you have scarring alopecia, believe it or not, a good part of it is usually a scalp inflammation and covering your hair with wigs or weaves will exarcerbate the condition. It's very important to let your hair breathe. I know hair is so deep with us, some people have not worn their own hair in YEARS and are simply not comfortable with their own hair, their texture their own hairline etc, but there's no progress to be made taking supplements and using products while your hair is under the same stress as before. In the beginning of treating your condition, stay clear of harsh chemicals, relaxers and permanent colors until you have figured out what works and what doesn't. I know it sounds extreme, but it's the only way to figure out what is working and what isn't. This advice is general, so please work with your dermatologist and hairstylist to find the best hairstyle to keep while you get treated.
You were diagnosed with scarring alopecia. Does your company have products geared towards reducing scarring?
Once a hair follicle has scarred over, there is no reversing it and hair will not grow in that area. What Ronnie's products does is, if there are follicles that are not completely scarred over in that area, it will stimulate growth. The oil also naturally reduces inflammation and fungal and bacterial infections which are usually present in low grades in those situations. All these things encourage growth where there was none. You will never know what is possible until you try to heal yourself and that's the promise of the brand.
Although all of your products are amazing, do you have a favorite? If so, which is it and why? My favorite product is the oil of course, it's MULTI-USE. I made it for hair, but I also use it as a body oil, and add it to my toddler's bath water to reduce her dry patches in the winter. It smells amazing, it's a little spa treatment in a bottle.